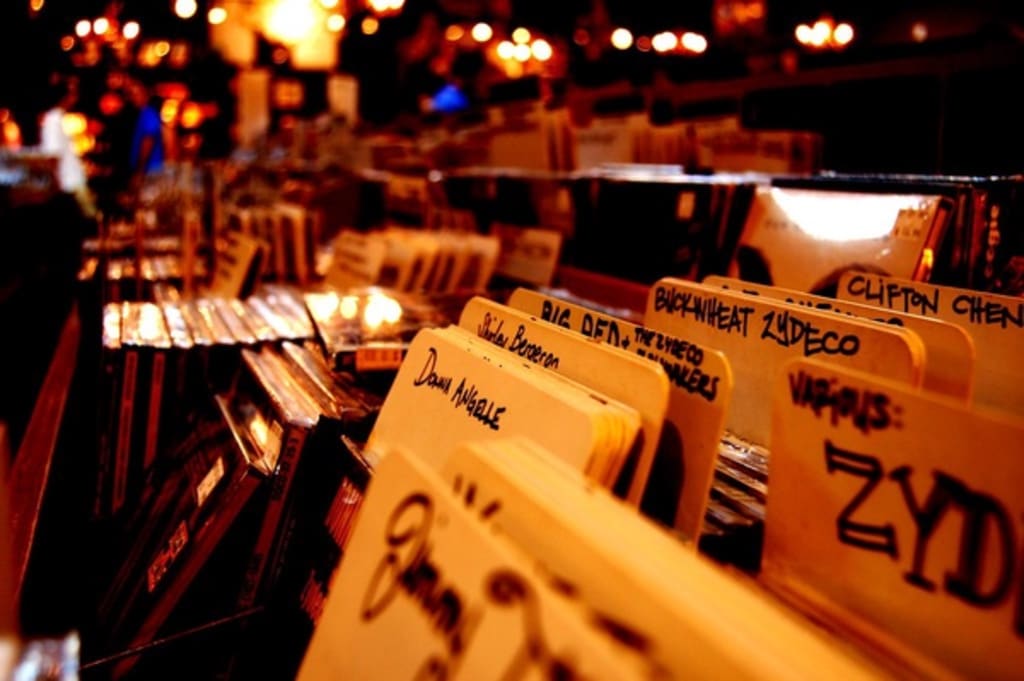 Image from Creative Commons
Finding new music can be endlessly frustrating. Are you like me, constantly asking for new music recommendations? Sometimes I feel those around me think my brain must be broken, why can't I just listen to the same songs on repeat on the radio?
I have found myself on a mission. I spend a lot of time scouring random Apple Music or Spotify playlists hoping to find just one decent song. I search for songs to use in my dance classes, work, and my own listening pleasure at home. I've started a playlist of new songs on my blog. Music is everywhere in my life and I'm sick of the Top 40 or the repetitive oldies.
This list is dedicated to the odd alternative finds, the chill beats that you catch yourself nonchalantly grooving to. I'll do other lists for instrumental, oldies, and rock too.
I thought I might share some of my favorites in case you are also in search of new inspiration in the form of sweet tunes.
Elephants by The Snuts. This song is such a complete vibe. A little alternative edge, a little nostalgia, fantastic vocals. On top of that their music video is just so fun. Those suits are killer.
Serotonin by girl in red. Angsty Norwegian bedroom pop is an entire aesthetic. Girl in red is an all-around quality artist, this is just one of my faves from her. Rue is also a really great new one from her.
Drama Club by Melanie Martinez. I usually don't really enjoy singing competition careers. I find that those who compete on American Idol or the Voice tend to make music that will find a spot on the Top 40 and never get much more interesting than that. Melanie Martinez has consistently made really odd and fun music since her time on The Voice. She has created a really interesting sound for herself. It certainly isn't for everyone but I really enjoy it.
bop it up! by The Marias. I find I'm putting this song on more and more of my playlists. It's so solid. Again, a very fun music video to go with it. Side note: is obsessively creating playlists a disorder?
Eugene by Arlo Parks. Another artist I discovered not long ago that I just love. Eugene has such a chill vibe, so easy to listen to. It's one of those rainy day, look out the window and pretend you're in a sad music video songs. The best.
Gemini Feed by Banks. A little more upbeat than some of the songs on here, a little more pop than alt indie but it's still really fun. This one is brand new to me and I've only listened to it a couple times but I liked it immediately.
Foreground by Grizzly Bear. Bon Iver reminiscent but not so ethereal. Very calm, beautiful vocals, can be put on in the background anytime.
Little Dark Age by MGMT. I love anything that makes me think of 80's new wave and this has definite vibes.
Out of Control by She Wants Revenge. Fun, sexy, and a great beat. You can't go wrong with most of She Wants Revenge but this one is a favorite.
Milky Way by Air Waves. Back to chill alt indie vibes, you just can't go wrong there. This song is weirdly satisfying to sing along to.
If you are as tired of the radio as I am I hope this list gave you a few ideas, at least a couple artists to look up. Good luck to you all constantly in search of fresh grooves for your soul.
Reader insights
Be the first to share your insights about this piece.
Add your insights