Must Try Harder; How the United Kingdom Could Win Eurovision Again
It's been 20 long years since Katrina and the Waves 'sailed' to victory. Can it be done again?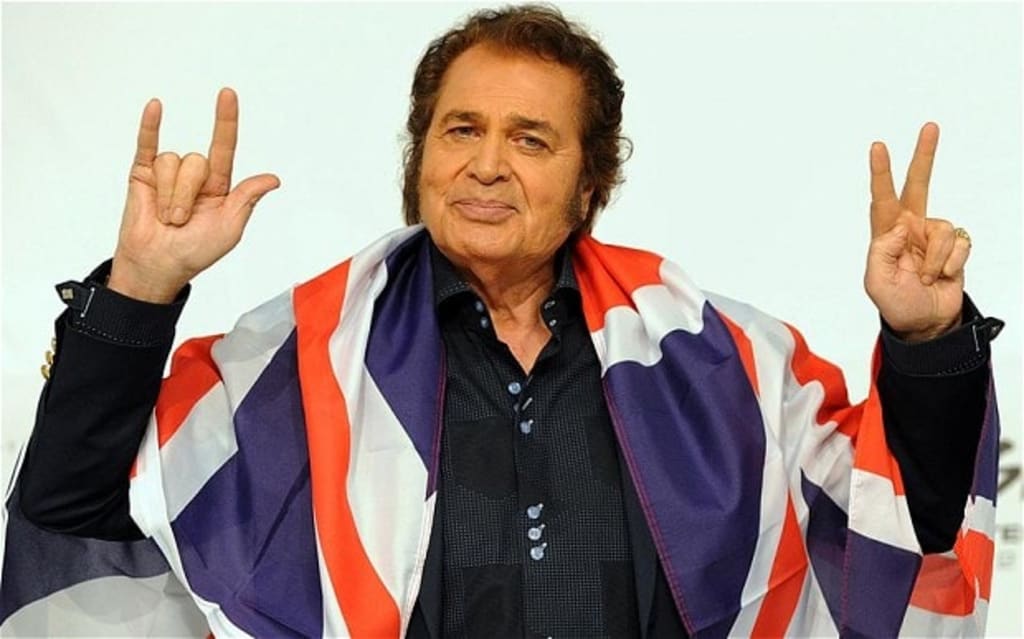 Oh, Eurovision: a guilty pleasure to some, a complete indulgence to others. Arguably (and most definitely in my eyes) the biggest music contest in the world, it is an enigma of sorts. It exists in its own bubble, one that's both enjoyed and sneered at simultaneously. To some regions, it is the highlight of the year and entrants are mega stars. In my country, it's an excuse to get plastered on cheap gin, generally make a mockery of other nationss ideas of musical taste, and wonder why nobody is giving us the famous 12 points (who wouldn't vote for Engelbert Humberdinck?).
My home country, if you can't already tell, is represented under the United Kingdom, a country that has seen a great deal of Eurovision success (winning the contest five times and coming second a record 15 times, officially being the bridesmaid of Eurovision). It has also seen its fair share of Eurovision car crashes in recent years. Not winning the contest since 1997, consistently being in the bottom five and blaming the effects of 'political' voting, the general public in the UK started to have a very negative attitude towards the contest.
What was once a contest that we succeeded immensely in had become a national joke of sorts, but why was this the case? We used to think coming below the top five was a disaster, but now a few measly points get us all hot and bothered.
Many say that we could never win the contest again — that nobody likes us and it's all political. For years, we've spat out our metaphorical dummy, but the truth is, we can win again. Anyone can, and here are a few ways I think we could once again bring back Eurovision glory:
Enter songs of a higher quality.
Whilst there have been some highlights in the entrants we have sent (Blue, Jade Ewen, Molly and Lucie Jones to name a few), we've hardly been consistent in terms of quality. The fact of the matter is that if we enter songs we wouldn't vote for, why would anyone else? We are a POWERHOUSE in the music industry, and whilst the industry doesn't really accept Eurovision fully, there are some immensely talented performers up and down the nation. There have been great strides in national selection song quality this year, but more needs to be done.
STOP blaming politics for our own failures.
This is the CLASSIC reasoning behind why we won't win. There are, of course, questionable moments at the contest — Cyprus and Greece clearly loving each other in the voting, the 'Eastern Bloc' sharing points more often than not and, of course, the not-so-musical tensions between Russia and Ukraine to name a few. BUT this is NOT the reason behind our lack of wins and high positions in the past decade. The contest is not inherently political. The tensions between nations are.
Change our attitude.
The UK are well known for our bad attitude towards the contest. Many would question why we are still entering the contest year on year (mostly due to the fact that it's a ratings hit for the BBC and 8+ hours of cheap live television for them). If the BBC show the contest more respect by showing that we want to represent our country with some relative quality, we will score more points. We can't win overnight, but by working harder and smarter there's no reason why we can't win again.
Well-known artists don't always mean success.
Sure, it worked for Sweden with Abba, and for Switzerland with Celine Dion. But Bonnie Tyler performing like she'd had a skinful before singing a mediocre folk festival ballad? A big no. Let's be honest, we are never going to convince Adele or Sam Smith to perform for the UK, but we shouldn't rely on big names or iconic past performers. Sure Blue, with their boyband notoriety, came a decent 11th place, but Jade Ewen (our last top five placing in 2009) was a relative unknown before selection. Her success leads me on to the next point…
Promote, promote and promote some more.
By promoting a song heavily before Eurovision, people will remember it and you have a less difficult task in convincing viewers to vote for your song. Viewers are already familiar with your song, and it's less likely to get lost in the 26-strong final. The BBC got it right in 2009. The song 'It's My Time' was in every time zone. By contrast, just one year later, Josh Dubovie's train-wreck of song 'That Sounds Good To Me,' that sounds like a rejected Sinitta B-Side, barely travelled anywhere further than the Eurovision In Concert in Amsterdam. With very little promotion and with very little going for the song anyway, it finished a paltry (and deserved) last place with just ten points.
With Eurovision, you're selling a three-minute story.
Essentially with Eurovision, you're selling a product — a performance. To really convince viewers to vote for you, presentation is everything. For lesser quality songs, 'gimmicks' and the presentation are everything; for higher quality songs, this can still be the case. People still copy Bucks Fizz and their skirt-ripping, and many have copied Mans Zelmerlow and the imagery he used in his triumphant performance of 'Heroes' (see Russia 2016, Iceland 2017). You must create an atmosphere or you'll be forgotten and be scratching around for a 17th place.
These are just suggestions. I am not a miracle worker, but I know my Eurovision. It still begs the question, however, does the UK really want to win? We will have to see what they do in 2018.
pop culture