Musical Decades: The Best of the 90's
The Music That Became A Part of Me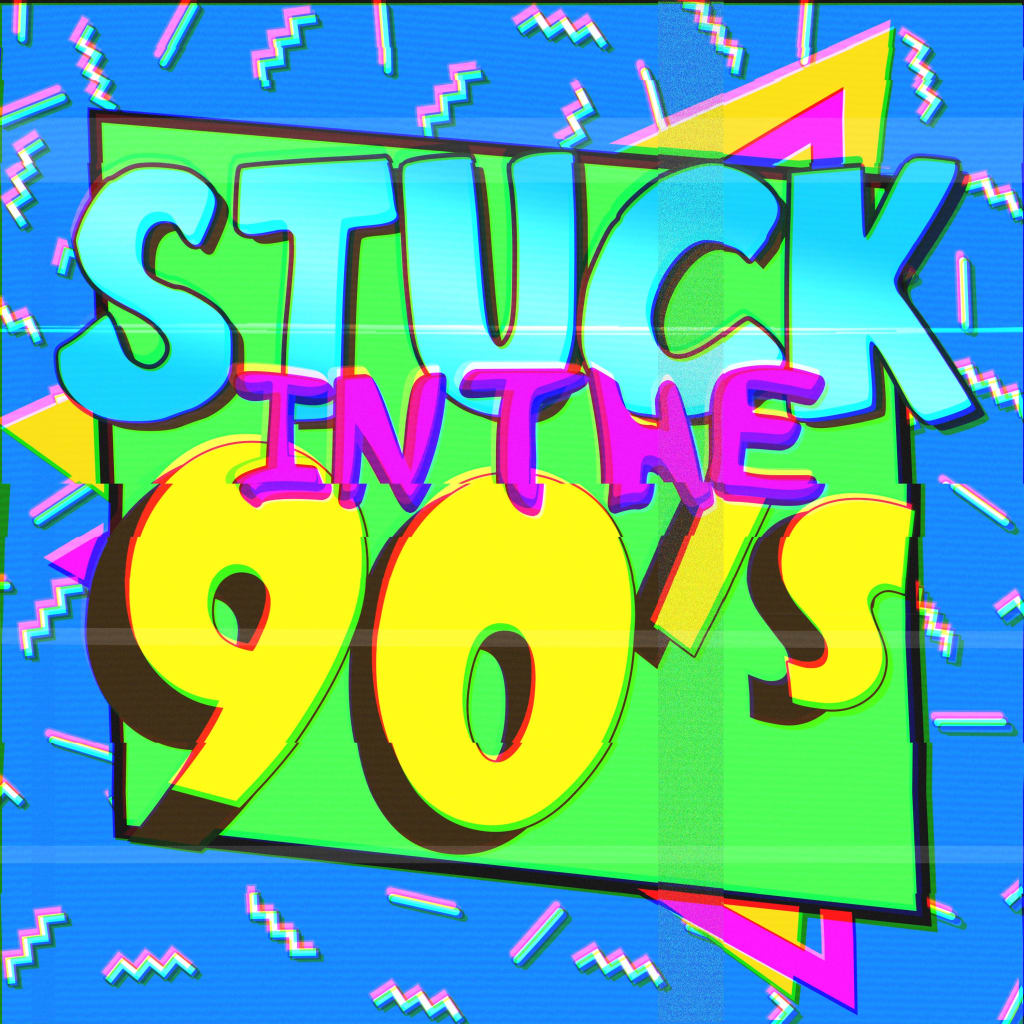 The year of 1997 was when I entered the beautiful world. Not only was the 90's the generation I was born in. The 90's was an interesting generation in which technology was gradually developing and genres like rap and hip hop became popular among teenagers and young adults. As a child growing up in the 2000's, I would become exposed to the most well-known 90's hits and listen to them regularly. My family always kept CD's in the house and in the car. One of the CD's that I recall my mother keeping in her car was a CD with a collection of popular 90's dance and rock hits. My brother and I loved listening to the songs while we were in the car. Some of the songs that were on the CD's were songs that I would dance to during flagpole, which was a morning event in which kids and counsellors would gather and dance on the field before athe camp day started. Throughout my youth, I continued to listen and dance to 90's music, regardless of the genre of what other kids were listening to. As an adult, I still admire all the rap, techno, rock, alternative, heavy metal, hip hop and indie hits from the 90's.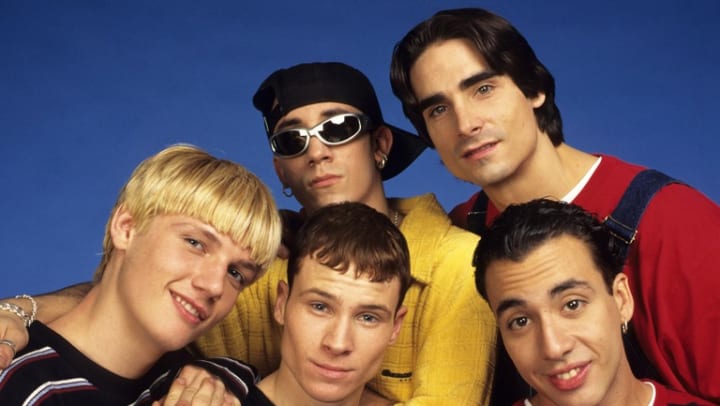 Throughout the years, there were many 90's pop groups and bands that I discovered. Since I have listened to a lot of the pop groups and bands, it is impossible for me to just pick one that I really enjoy. If I were to pick one, it would definitely be the Backstreet Boys, because they bring me back to my childhood. When I would be in the car with my brother and mom, there would always be music playing. The Backstreet Boys was mostly played in the car, because my brother was also a fan of the Backstreet Boys. Many of the movies that I watched had some songs by the Backstreet Boys. Some of their songs would also be played during school-wide events and flagpole, so I eventually became a fan of them. They became a regular part of my life, so that's why I really love the Backstreet Boys. On my iPhone, I have a few of there songs like Everybody, Everybody and I would occasionally give it a listen during my strolls or when I would be riding the bus. Whenever I would listen to them, I always picture my childhood days or imagine myself dancing on stage. Their music is completely upbeat and it brings me a sense of enjoyment.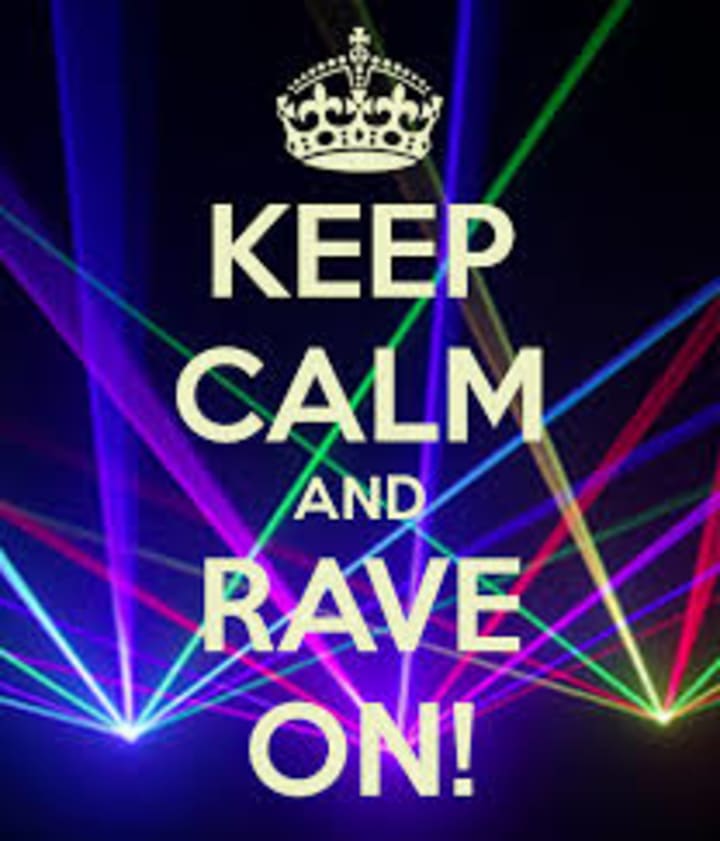 Eventually, I began to explore other kinds of music that was popular in the 90's. Rap and Hip Hop was not the only popular genre. Many young people attended clubs and social events in which house music was often played. I started listening to techno music in high school and continued ever since. Since I became attached to techno music, I would search for undiscovered 90's techno hits on YouTube. There were songs that I liked more than others. The songs that I really loved were the songs that I listened to repetitively and even downloaded them on my iPhone to listen to whenever I could not access WiFi. Many of the songs had a phenomenal organ beat and would make want to wake up and dance! Here are a few of my favourite 90's rave hits that I recommend to all of my friends on Vocal!
1. 2 Bad Mice- Bombscare
I have this song on my iPhone and would dance or listen to it the odd time. On a cloudy November evening, I was hanging out at the local library when I found this song. The first two times I listened to this, I became hooked on the song. When I have sleepless moments, I put on this song because it cheers me up. For some reason, it sounds better at midnight than during the day. I recommend this song to all of my friends on Vocal! You can also search for this song on Apple Music or SoundCloud!
2. Organ Powers- Oricom
It is impossible to just pick one favourite song, since many of them are incredible! This song called Organ Powers by Oricom was released in 1993. One night, I was laying in bed and surfing the internet on my phone. I was craving some random techno music and was spontaneously hunting for older techno music. I came across this song and gave it a listen. I found it a very unique song, since I was not really used to listening to "rare dance hits from the 90's". I loved the organ beat, and it definitely have a positive feel to it. From time to time, I would dance to this song, I would listen to it before bed or when I am out and about doing my errands. I even recommended this song to my friends from camp and one of them became addicted to this song. I repetitively listened to this song, and it became a new addiction of mine. Give this song a listen and hopefully you will enjoy it!
3. Hypnosis- Psychotropic
If I were to make a list of all of the techno songs that I admire the most, this specific song would be on the top of the list! I love the mood in this song, and it makes me want to move my body! Sometimes it is just nice for me to listen to this song and envision myself dancing in a parade. This is the ultimate workout song for me! This is a 90's rave song that was released in Detroit, and for some reason, rave hits from Detroit are the bomb! I think you will really enjoy this song!
4. Running in the 90's
After hearing this song on a random YouTube vlog I was watching, I found this song on SoundCloud. This would be the 3rd of my favourite 90's rave songs! The mood conveyed in this song is very ecstatic and can be a perfect hit for a dance party, a solo workout or group fitness class! Give this song a listen and maybe you can download it or listen to it on YouTube!
Playlists, Playlists, Playlists!
In addition to listening to single songs, I also enjoy playlists with various songs that I can listen to. On the playlists, I have the opportunity to discover unheard songs that could become a possible "new song addiction". Some of the songs I won't be a fond of, and that's okay! Playlists are a great way to discover new songs and share them with your friends! Whether you are hosting a house party, hanging out with a group of friends, walking in the park or just hibernating in your bedroom on a rainy day, this is an impeccable way to cheer yourself and your buddies up! YouTube is a great platform to find free playlists, without having to pay copious amounts of money to buy pricey record players or expensive albums on iTunes! Save some money while bringing back your old memories of these magnificent hits!
Time to Discuss Other Genres: Grunge, Rock and Alternative
I do not just like and listen to techno or dance music from the 90's. I also enjoy other bands and groups like Nirvana and The Zombies. I have many favourite bands, so it is hard to just pick one that I enjoy the most! Unexpectedly, I discovered Nirvana when I was in Grade 5. The first Nirvana song I listened to was Lithium and I found it rather spooky. The song used to scare me, but as time went on, I began to tolerate it. After listening to Lithium, I went on to listening to Smells Like Teen Spirit and that was mainly the only song by Nirvana I enjoyed! Lithium would be my second favourite song by Nirvana. Please give this music video a watch!
My all time favourite band from the 90's is Green Day! As a child, my older brother regularly listened to Green Day, so I became interested in their music. He collected a few of their CD's and even had one of their posters in his bedroom. After listening to several of their songs, I became addicted to them. I would even hear them regularly at camp, and would remember the song "Time of Your Life" being played on the last day of camp. In Grade 3, I heard my brother play "Jesus of Suburbia" and became fascinated by the singer's voice. I continued listening to Green Day and still enjoy them as an adult. I have every one of their songs on my iPhone and would listen to them regularly. I will always be a Green Day fan, even when I am in my 30's and 40's! They are an ultimate classic and are a regular part of my life! One of my all time favourite songs by Green Day is She's a Rebel. Here is a link to this song!
I have always been interested in different kinds of music. I have listened to music from many generations, but the 90's just happens to be my favourite generation. My brother and I listened to 90's music regularly, so that might be a possible reason why I preside 90's music over music from the 80's or 70's, even though I enjoy songs like Girls Wanna Have Fun and Love Grows Where My Rosemary Grows! As an adult, I continue to listen to songs from various generations, but the 90's will always be my favourite, regardless of the specific genre and my age. I really hope you enjoy this blog and these songs I listen to! Cheerio to all of my friends on Vocal!