Music Playlists Inspired by Your Zodiac Sign
Just some playlists that apply to each sign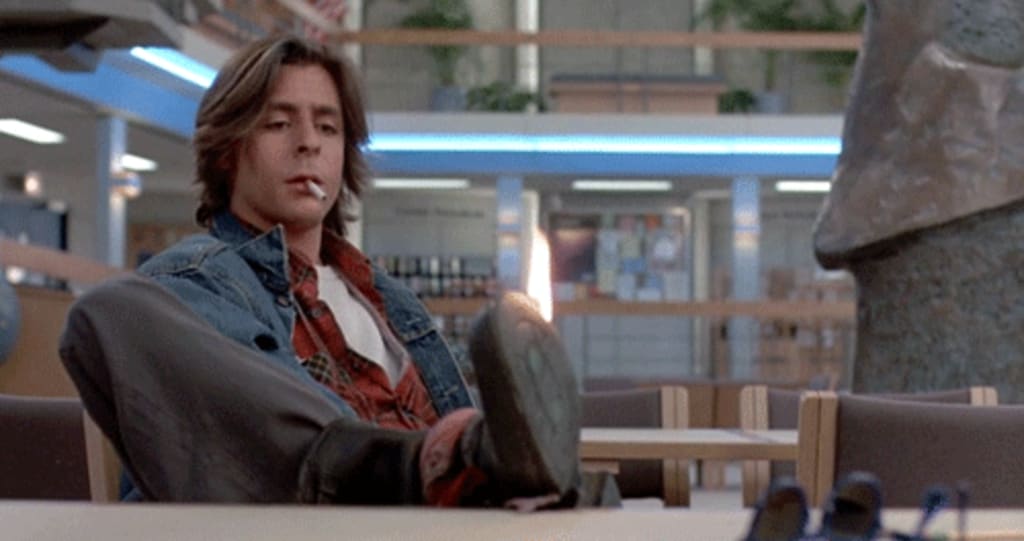 While it may seem silly at first, I've found that looking into trivial things like the general taste in music for the zodiac signs has helped me to understand each one on a deeper level. I enjoy learning more about people as well as astrology as a whole, so I decided to put together some genres and moods that I think apply to the individual signs.
After spending hours listening to different kinds of music and looking deeper into the personal aspects of each sign, I feel that I've formed a fairly good collection.
Aries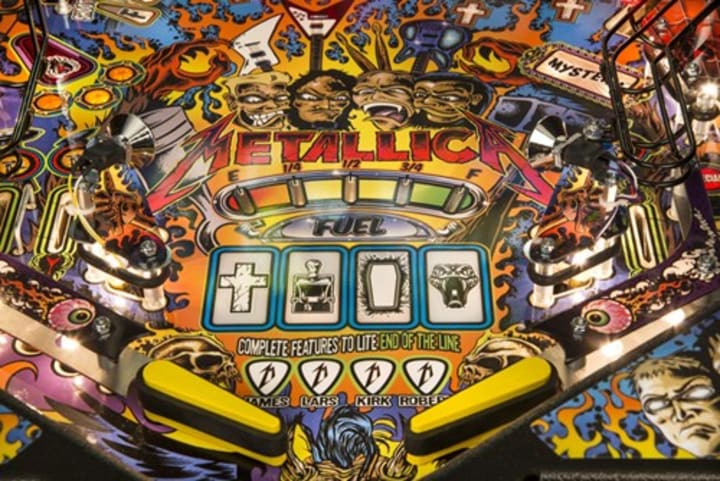 For the typical Aries, music tends to be preferable when it reflects their intense and energetic personalities. Often an Aries will enjoy various catchy pop songs or many types of rock due to this overall trait. These styles provide the quick adrenaline rush that is commonly appreciated by the sign and allows one to express their intense feelings and relate their own experiences to the songs they listen to.
It is quite important for an Aries to have this musical outlet, as they are usually not able to express themselves as much as they want to socially. Especially when having to endure boring or slow social settings (meetings, work, school, etc.), this kind of music can help blow off some steam.
Oldies
"Rape Me" (Nirvana)
"In The End" (Linkin Park)
"The Unforgiven II" (Metallica)

"Welcome to Paradise" (Green Day)

"Voulez Vous" (ABBA)

"Tainted Love" (Soft Cell)

"Thunderstruck" (AC/DC)

"Barracuda" (Heart)

"You Really Got Me" (Van Halen)

"We're Not Gonna Take It" (Twisted Sister)

"Paradise City" (Guns N' Roses)
For Mars
"Gives You Hell" (All American Rejects)
"Mr. Brightside" (The Killers)
"When I'm Gone" (3 Doors Down)
"I Hate Everything About You" (Three Days Grace)
"Thnks Fr Th Mmrs" (Fall Out Boy)
"Everybody Talks" (Neon Trees)
Aries Artists
"Bidi Bidi Bom Bom" (Selena)
"Rocket Man" (Elton John)
"On The Sunny Side of the Street" (Billie Holiday)
"Masochism Tango" (Tom Lehrer)
Taurus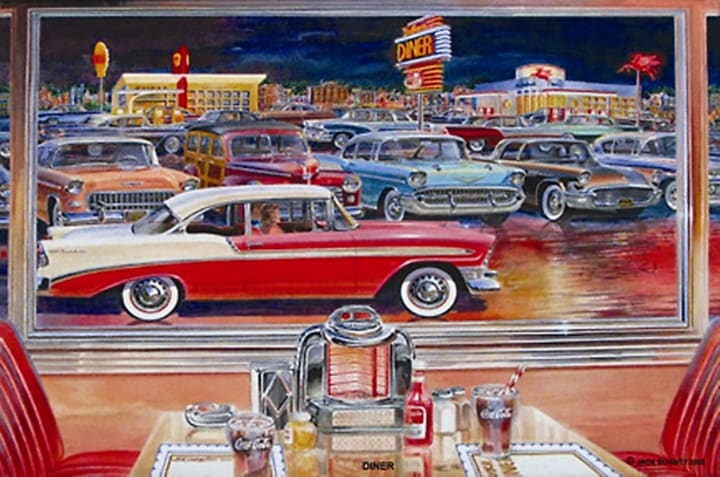 Taurians are quite interesting when it comes to music because of their love of the classics. They are quite relaxed people with much less energy than many of the other signs, and they often find comfort in listening to songs that remind them of good times. Often, they enjoy listening to songs from their childhood, whether that be the music popular at that time or the music that their parents exposed them to. While genres and eras can vary, there is a general grounded and nostalgic feeling within their music taste.
The music that many Taurians enjoy usually revolves around reminiscing on the past, so the majority of current popular songs aren't of much interest. Classic rock and hip hop, among other genres, are quite loved among Taurians due to how popular they were in the later 20th century. Even young Taurians often listen to 80s and 90s music because of their exposure to this music as children by their parents.
Nostalgic Music
"Heaven is a Place on Earth" (Belinda Carlisle)
"Crazy Little Thing Called Love" (Queen)
"Wannabe" (Spice Girls)
"Everybody" (Backstreet Boys)
"I Love You Always Forever" (Donna Lewis)
"Bye Bye Bye" (*NSYNC)
"Summer of '69" (Bryan Adams)
"Help" (The Beatles)
"Footloose" (Kenny Loggins)
"Waterloo" (Abba)
"Separate Ways" (Journey)
"Wonderwall" (Oasis)
"Dancing in the Dark" (Bruce Springsteen)
"Girls Just Wanna Have Fun" (Cyndi Lauper)
"Under the Bridge" (Red Hot Chili Peppers)
Taurus Artists
"Uptown Girl" (Billy Joel)
"Dollhouse" (Melanie Martinez)
"Rolling in the Deep" (Adele)
"Stronger" (Kelly Clarkson)
"Say Something" (Sam Smith)
Gemini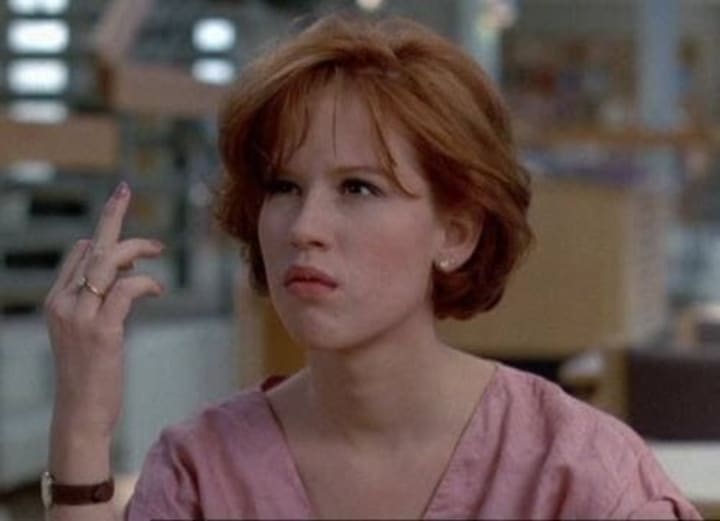 Geminis tend to be all about lyrics. Words and communication are very important to the sign, and they are known to be very fast thinkers and speakers. This leads to many Geminis enjoying and/or appreciating rap music specifically. Since rap lyrics are generally more significant—plus a large portion of rappers are actually Geminis—the sign is quite drawn to artists who are well versed in the genre.
While Geminis like to do whatever they want and follow their own path, this is something that many of them can relate on. They love listening to edgier music with meaning behind it rather than something shallow or with few deep lyrics. Genres like rap, hip hop, and others that hold some sort of sentiment and/or meaning to the artist themselves usually create a connection with many Geminis. This style of music isn't universal for everyone with the sign, so there are definitely different preferences had by others, especially the older generations. Although, while possibly quite different from rap or hip hop, the general theme of lyrical importance is naturally common for all Geminis, no matter if they prefer entirely different genres.
Old School Rappers
"Last Muthafucka Breathin" (Tupac)
"Hypnotize" (Biggie Smalls)
"How We Do" (The Game)
"Who Am I (What's My Name)" (Snoop Dogg)
"Who Shot Ya?" (Notorious B.I.G)
"The Way I Am" (Eminem)
"Gravel Pit" (Wu-Tang Clan)
"Flava In Ya Ear" (Craig Mack)
"Money, Power, Respect" (Lox ft Lil' Kim)
R&B,Hip-Hop & More
"Maria Maria" (Santana)
"Hail Mary" (Tupac)
"Notorious Thugs" (Biggie Smalls)
"Do You" (Twista)
"Where the Hood At?" (DMX)
"Lose Yourself" (Eminem)
"Nas Is Like" (Nas)
"21 Questions" (50 Cent)
"Song Cry" (JAY-Z)
"Foolish" (Ashanti)
"U Got It Bad" (Usher)
"Baby Boy" (Beyoncé)
"Shut Up" (The Black Eyed Peas)
Some New School
"God's Plan" (Drake)
"Rockstar" (Post Malone)
"Powerglide" (Rae Sremmurd)
"Bank Account" (21 Savage)
"Overnight" (Logic)
"Plain Jane" (A$AP Ferg)
"Japan: (Famous Dex)
"Look at Me" (XXXTentacion)
Gemini Artists
"Dear Mama" (Tupac Shakur)
"It Was a Good Day" (Ice Cube)
"Swimming Pools" (Kendrick Lamar)
"Heartless" (Kanye West)
"Juicy" (Notorious B.I.G)
Cancer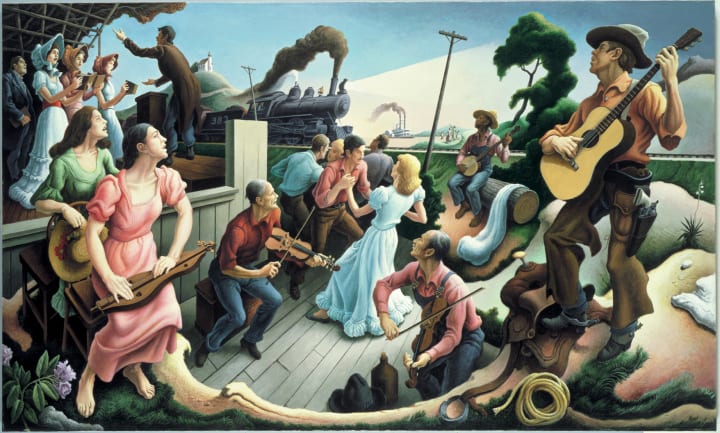 Of course, an insanely emotional and sentimental sign like Cancer loves and appreciates the beauty of music. It is usually fair to assume that if you are a Cancer, you have a deep connection to the music that you listen to. Cancers are the ones who won't listen to songs just to zone out, they tend to enjoy every aspect of them. The lyrics matter just as much as the catchy beat, which makes it easier for a Cancer to pinpoint their personal music taste. If it is something meaningful that connects with them, despite the genre, they will listen to it.
Cancers share similar feelings towards music with Pisces as well. They both sometimes have trouble listening to popular mainstream music because there is generally a lack of effort put into it. This is why water signs tend to gravitate towards music from previous generations or from their childhood (because of the nostalgia factor): slow, sad songs, cheesy ballads, 80s classics, etc., anything that will resonate with the Cancer.
Love Songs
"My Girl" (The Temptations)
"L.O.V.E." (Frank Sinatra)
"I Don't Want to Miss a Thing" (Aerosmith)
"Laughing on the Outside" (Bernadette Carroll)
"Dream a Little Dream of Me" (Doris Day)
"Put Your Head On My Shoulder" (Paul Anka)
"Can't Help Falling In Love" (Elvis Presley)
"Accidentally in Love" (Counting Crows)
"Bleeding Love" (Leona Lewis)
"Honey, Honey" (ABBA)
Upbeat Oldies
"Viva La Vida" (Coldplay)
"Clumsy" (Fergie)
"You're Beautiful" (James Blunt)
"Wouldn't It Be Nice" (Beach Boys)
"Rehab" (Amy Winehouse)
Cancer Artists
"Video Games" (Lana Del Rey)
"Back to You" (Selena Gomez)
"Time After Time" (Cyndi Lauper)
"It Don't Come Easy" (Ringo Starr)
"Growing Pains" (Alessia Cara)
Leo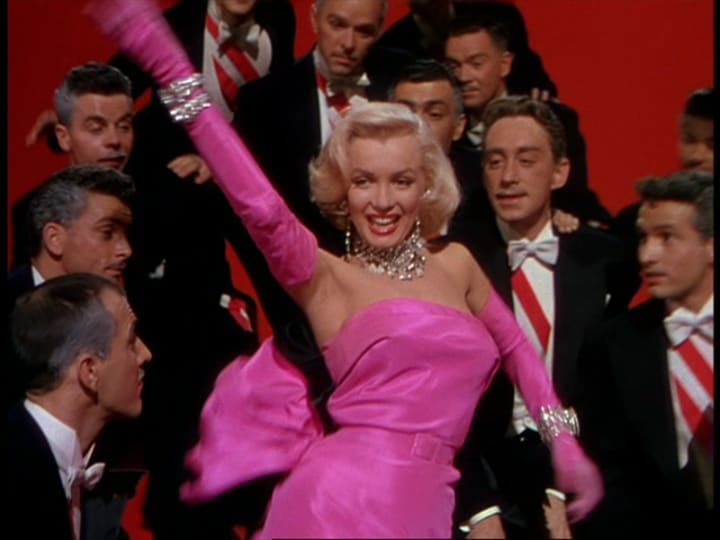 Leo is seen as the most attention-grabbing sign in the zodiac, so it is natural that Leos love music that they can sing along to. They tend to enjoy the catchy hits that everyone seems to know the lyrics to as well as the songs that are easy to dance to. As the life of the party, they like to have quality music at said party.
When looking at the party-esque mindset when it comes to a Leo's music taste, it is fair to assume that something like slow jazz isn't as favourable. Anything upbeat that attracts attention is pretty much golden as long as it has a good beat, especially if it is somewhat theatrical. Leos also appreciate musical/theatre soundtracks. It's a fire sign after all.
What Leos Will Probably Sing Along To
"Summer Nights" (Grease)
"Girlfriend" (Avril Lavigne)
"Teenage Dream" (Katy Perry)
"What Goes Around" (Justin Timberlake)
"Fighter" (Christina Aguilera)
"Upgrade U" (Beyoncé)
"Temperature" (Sean Paul)
"Since U Been Gone" (Kelly Clarkson)
"Bohemian Rhapsody" (Queen)
"All the Things She Said" (t.A.T.u)
"Before He Cheats" (Carrie Underwood)
What Leos Will Probably Dance To
"Time Of My Life" (Dirty Dancing)
"Dancing Queen" (ABBA)
"Hips Don't Lie" (Shakira)
"You're the One That I Want" (Grease)
"I Wanna Dance With Somebody" (Whitney Houston)
"Crazy" (Britney Spears)
"Drunk in Love" (Beyoncé)
"Survivor" (Destiny's Child)
"Beautiful Girls" (Sean Kingston)
"Bye Bye Bye" (*NSYNC)
"Genie in a Bottle" (Christina Aguilera)
"Livin La Vida Loca" (Ricky Martin)
"Billie Jean" (Michael Jackson)
"Mambo No. 5" (Lou Bega)
Leo Artists
"I Wanna Dance With Somebody" (Whitney Houston)
"Like a Virgin" (Madonna)
Virgo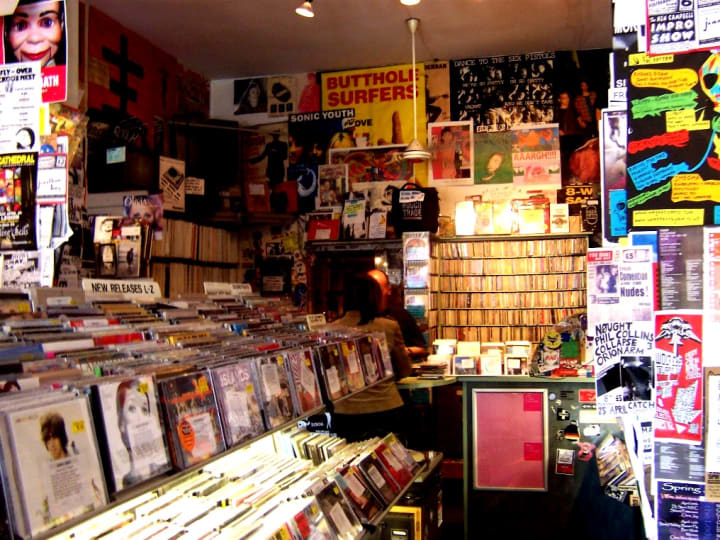 Virgos—as typical Earth signs—thrive on communication. Similar to Geminis, they appreciate very meaningful lyrics in the music they listen to. This kind of thing spans across a wide variety of genres, so it can be hard to pinpoint anything specific, but there is usually a sort of ambient or alternative undertone to their preferences.
Virgos will normally be more inclined to enjoy instrumental music due to their appreciation of music and the craft of all art forms, but they naturally default to songs that make them feel something. They love listening to music with messages that they can relate to their own lives and the things they are going through—whether that be a wonderful relationship, a major failure, the loss of a loved one or just a happy day. Virgos are simply just reliant when it comes to self-expression and communication.
Deep Meanings
"Heavy" (Linkin Park)
"Worth It" (Superfruit)
"This Is America" (Childish Gambino)
"Frozen" (Joyner Lucas)
"Little Game" (Benny)
"Empty" (Jaiden & Boyinaband)
"Follow You" (Bring Me the Horizon)
"Cleanin' Out My Closet" (Eminem)
Bad Days
"I'm Cold-Hearted" (Abbey Glover)
"Anxiety" (Anna Clendening)
"SOS" (ABBA)
"Lucid Dreams" (Juice WRLD)
"Sad" (XXXTentacion)
"I Hope Your Life Sucks" (Blackbear)
Good Days
"I Came to Love You" (Alexander Rybak)
"Love Never Felt So Good" (Michael Jackson)
"Don't Stop Me Now" (Queen)
"Accidentally in Love" (Counting Crows)
"Alright" (Supergrass)
"Do You Love Me?" (The Contours)
"Time of My Life" (Dirty Dancing)
"Kiss Me" (Sixpence None the Richer)
Virgo Artists
"Irreplaceable" (Beyoncé)
"Man in the Mirror" (Michael Jackson)
"Rehab" (Amy Winehouse)
"Living on My Own" (Freddie Mercury)
"Forever and for Always" (Shania Twain)
Libra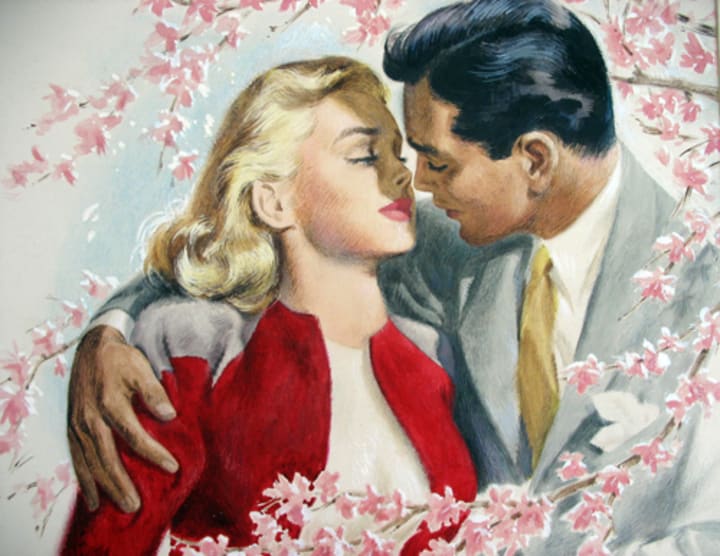 Since Libra is ruled by Venus, it makes sense that the sign loves everything about love. Libras are naturally inclined to be romantic and have a deep appreciation for beauty, which has a fairly significant impact on their lives. Naturally, they either have exciting love lives or are longing for the romance that they are lacking, leading to some inner turmoil. They also thrive on good communication, so creative outlets like music are very important for them to express themselves.
This causes many Libras to enjoy those extremely cheesy love songs that mostly only water signs appreciate. This is strange for an air sign, but it's just the nature of Libras and the fact that the planet representing love and beauty is a huge influence on the sign. They just can't help it.
Silent Generation (20s - 40s)
"Yours Sincerely" (Vera Lynn)
"Love Is Like a Cigarette" (Stanley Worth)
"Kiss Me Goodnight, Not Goodbye" (Helen Rowland)
"The Day You Came Along" (Bill Scotti)
"I Found the Girl of My Dreams" (Sunny Clapp)
Baby Boomers (40s - 60s)
"I Need You" (The Beatles)
"Hey Paula" (Paul & Paula)
"So This Is Love" (Ilene Woods)
"It's Now or Never" (Elvis Presley)
"I've Got You Under My Skin" (Frank Sinatra)
"Venus In Blue Jeans" (Jimmy Clanton)
Generation X (60s - 80s)
"Uptown Girl" (Billy Joel)
"Vincent" (Don McLean)
"Like a Virgin" (Madonna)
"The Masochism Tango" (Tom Lehrer)
"Hopelessly Devoted to You" (Olivia Newton John)
"You'll Never Find Another Love Like Mine" (Lou Rawls)
"Lay All Your Love on Me" (ABBA)
Millennials (80s - 90s)
"Alone" (Heart)
"Love Is a Battlefield" (Pat Benatar)
"How Will I Know" (Whitney Houston)
"Dancing in the Sheets" (Footloose)
"Don't You Forget About Me" (Simple Minds)
"How Am I Supposed to Live Without You" (Michael Bolton)
"The Way You Make Me Feel" (Michael Jackson)
Generation Z (90s - 2000s)
"Criminal" (Britney Spears)
"As Long as You Love Me" (Backstreet Boys)
"I Want You Back" (*NSYNC)
"I'm with You" (Avril Lavigne)
"That's the Way It Is" (Céline Dion)
"No One" (Alicia Keys)
"Wherever You Will Go" (The Calling)
"Without Love" (Hairspray)
Libra Artists
"Love" (John Lennon)
"I Honestly Love You" (Olivia Newton-John)
"Wish You Were Here" (Avril Lavigne)
"Him & I" (Halsey)
Scorpio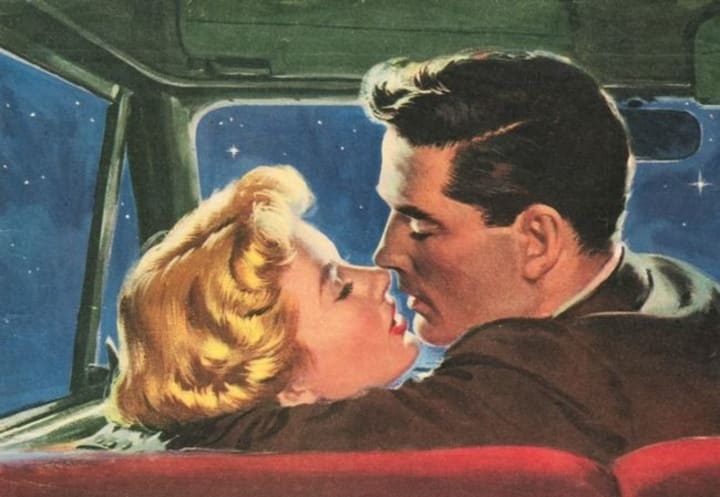 Scorpio, along with being the most misunderstood, is an extremely passionate and powerful sign. Scorpios do share much of their traits with the other water signs—despite being mistaken for a fire sign fairly often—but not all. They are quite emotional, intuitive and clairvoyant, and they are quite unique, especially through their perception. Many other signs perceive Scorpios as "evil" or dangerous in some way, but this is not entirely true.
Scorpios are quite smart in the way they act and are able to get more of what they want because of their calculating and charming nature. Like the scorpion, they do have that venomous sting when necessary, but that doesn't make them horrible people. Despite how these negative traits seem, there is still much to be said about the sign's good sides and endearing qualities.
But how does this relate to music taste? Well, Scorpio is directly associated with sex and sensuality. The sign revolves around it and tends to show itself through an individual's demeanor and actions. Scorpios are generally more seductive and intimate people, which lends itself well to a person's life. This often translates to a Scorpio's music taste as well. Songs that reflects their personal traits resonate with them the most. Whatever makes them feel good and/or desirable is preferable.
Scorpion Nature
"Truth Tea" (Zolita)

"Smile" (Lily Allen)

"How to Be a Heartbreaker" (Marina and the Diamonds)

"Dirty Little Secret" (All American Rejects)

"You Don't Own Me" (Lesley Gore)

"Kill, F*ck, Marry" (Nikki Williams)
"That Don't Impress Me Much" (Shania Twain)
"She's Kinda Hot" (5SOS)
"Still Into You" (Paramore)
Dark Side of Scorpio
"Black Magic" (Zolita)
"Human" (Sevdaliza)
"Heaven Knows" (The Pretty Reckless)
"Bad Ritual" (Timber Timbre)
"Desire" (Meg Myers)
"A Little Death" (The Neighbourhood)
"High Enough" (K.Flay)
"Raise Hell" (Dorothy)
"Go F*ck Yourself" (Two Feet)
"Whore" (In This Moment)
"F*cked My Way Up To The Top" (Lana Del Rey)
"Beautiful Is Boring" (BONES [UK])
Scorpio Artists
"Big Time Sensuality" (Bjork)
"I Kissed a Girl" (Katy Perry)
"In My Feelings" (Drake)
"She Keeps Me Up" (Chad Kroeger)
"Talking Body" (Tove Lo)
Sagittarius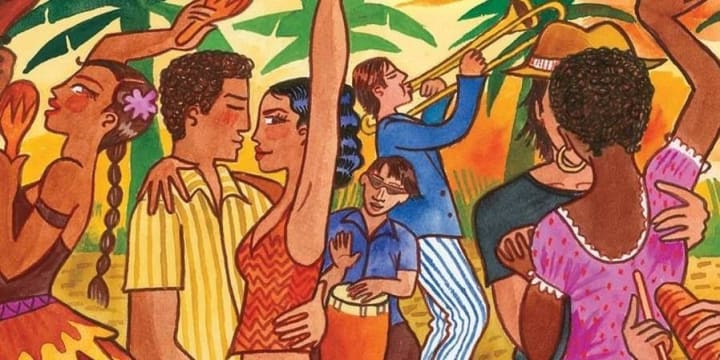 Most Sagittarius have a distinct appreciation for the world around them. They are usually avid travelers and have a love for learning, mostly about other languages, cultures, etc. They tend to have a much broader perspective on the world because of their curiosity, and, due to being a fire sign, a Sagittarius shares a similar energy with Aries.
The intensity of this sign paired with its curious nature generally opens up a much more diverse taste in music. They may find interest in an array of different genres and artists, sometimes including foreign languages as well. Due to this broad spectrum, I've found some artists that may peak a Sag's interest when it comes to their love of learning and travel. While not every single Sagittarius is obsessed with these general traits, the ability to open any individual's mind and change their perspective on the world is so important that there might as well be a mix of other cultures in the list.
Sag Inspiration
"Vienna" (Billy Joel)
"It's My Life" (Bon Jovi)
"Don't Stop Me Now" (Queen)
"Wonders" (The Script)
"Europe's Skies" (Alexander Rybak)
"We're Going to Ibiza" (Vengaboys)
Foreign Languages
"La Vie en Rose" (Edith Piaf)
"Direzione La Vita" (Annalisa)
"Lieblingsmensch" (Namika)
"Sangen Du Hater" (Katastrofe)
"Prem Ratan Dhan Payo" (Palak Muchhal)
"Siempre Me Quedara" (Bebe)
Sagittarius Artists
"Cheap Thrills" (Sia)
"Heathens" (Tyler Joseph)
"I Love You Baby" (Frank Sinatra)
"Let You Love Me" (Rita Ora)
"You Should See Me in a Crown" (Billie Eilish)
Capricorn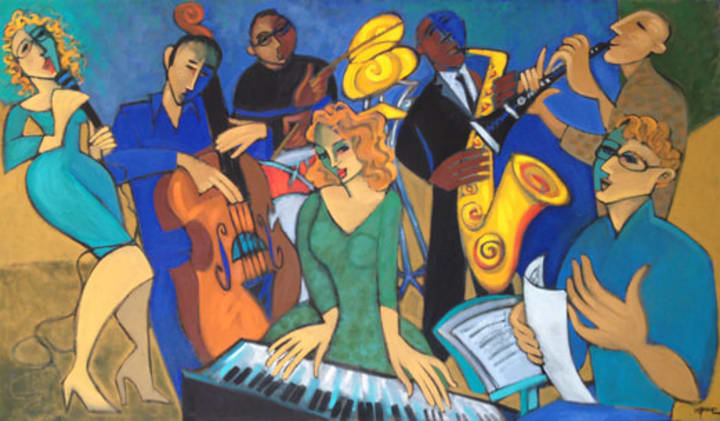 Among many other traits, Capricorns tend to have a unique ability to pass on their knowledge. They are very wise people that can often be referred to as having "old souls." These are the kinds of people who are appreciative of reflecting on the past, spreading knowledge, and telling stories and lore. They sometimes feel a responsibility to do so as well.
This kind of personality is commonly interested in the popular music of past generations or alternative styles. They may find enjoyment in listening to jazz or classic rock as well as miscellaneous other artists and genres from many different origins and eras. Capricorns appreciate the craft and enjoy genres like jazz that require hard work and talent. This also causes them to enjoy all kinds of different oldies, even things like darker retro music.
That is also important to note: Capricorns like the dark side of old music genres. They can listen to tons of upbeat jazzy tunes, but they also like a little hint of darkness in their playlists. Something for their edgy side to enjoy is always welcome.
Jazz & Old Timey Music
"Atom Bomb Baby" (Five Stars)
"Fly Me to the Moon" (Frank Sinatra)
"What a Wonderful World" (Louis Armstrong)
"Fujiyama Mama" (Wanda Jackson)
"Sweet Sue, Just You" (Tommy Dorsey)
"I've Found a New Baby" (Bud Freeman)
"You Must Have Been a Beautiful Baby" (Bing Crosby)
Capricorny Retro
"Another Brick In the Wall" (Pink Floyd)
"Who Can It Be Now?" (Men At Work)
"Geronimo's Cadillac" (Modern Talking)
"I Want to Break Free" (Queen)
"Bad Boys" (Bob Marley)
"Satisfaction" (The Rolling Stones)
Capricorn Artists
"Space Oddity" (David Bowie)
"Jailhouse Rock" (Elvis Presley)
"Piece of My Heart" (Janis Joplin)
"Love Is a Battlefield" (Pat Benatar)
"Jolene" (Dolly Parton)
Aquarius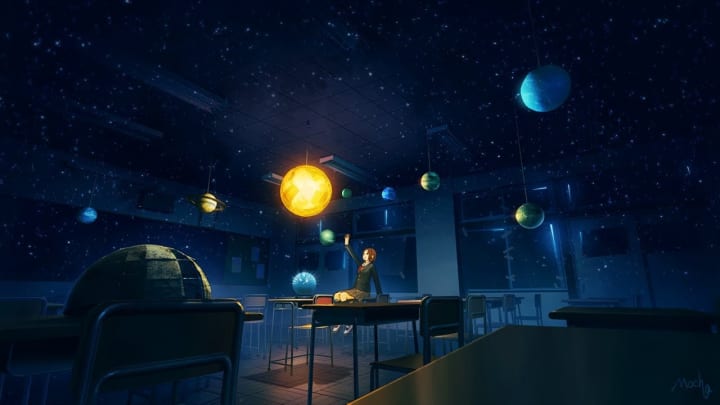 Aquarians are very independent and strong-minded individuals, so it is fair to say that they don't confine themselves to any certain genre of music. They listen to whatever they enjoy, but there is a common characteristic of their preferences. Since it's such a strong sign that is known to be very egalitarian and humanitarian, Aquarians are typically drawn towards alternative music along with whatever resonates with their personal feelings of independence, empowerment, etc.
They have very specific tastes that can range across all genres, yet it is rare for them to stick to anything currently mainstream or to listen exclusively to one genre. They are described as having very interesting and/or alternative music tastes that often include songs or artists that reflect their own values as people. They are the ones to inflict change on the world, and that translates into much of their lives, including the media and art forms they expose themselves to.
Aquarian Essence
"Changes" (Tupac)
"Give Peace a Chance" (John Lennon)
"Heal the World" (Michael Jackson)
"They Don't Care About Us" (Michael Jackson)
"Where Is the Love?" (The Black Eyed Peas)
"Conversation Peace" (Stevie Wonder)
"Hall of Fame" (The Script)
"Miss Independent" (Kelly Clarkson)
"I Will Survive" (Gloria Gaynor)
"We're All in This Together" (Ben Lee)
Aquarian Alternative
"Losing My Religion" (R.E.M)
"The Pretender" (Foo Fighters)
"In Bloom" (Nirvana)
"Iris" (Goo Goo Dolls)
"Tomorrow" (Silverchair)
"Shine" (Collective Soul)
"Walking In My Shoes" (Depeche Mode)
"Californication" (Red Hot Chill Peppers)
"Zombie" (The Cranberries)
"Fade Into You" (Mazzy Star)
Aquarian Artists
"Three Little Birds" (Bob Marley)
"Waka Waka" (Shakira)
"Never Gonna Fall In Love Again "(John Travolta)
"A Change Is Gonna Come" (Sam Cooke)
"Warzone" (Yoko Ono) *this one's a bit much
Pisces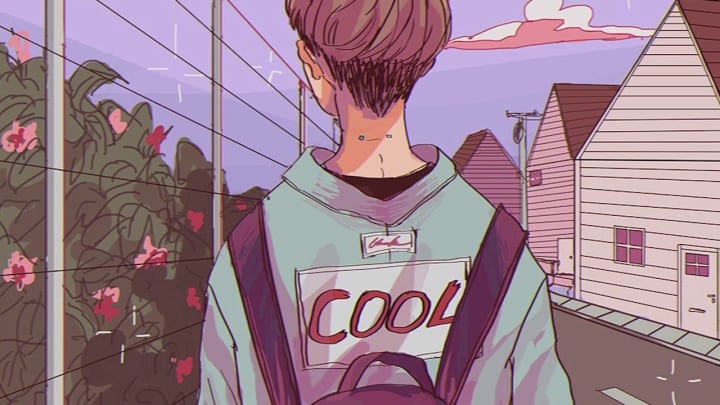 As one of the most emotional and intuitive signs, and as the biggest daydreamer of them all, Pisces have a very strong connection to music. They often use creative outlets to express themselves, which definitely includes listening to music and learning to produce it themselves with instruments, among other things. It gives them the ability to escape reality in a way and is extremely important to Pisces in general.
With a hint of an "old soul," Pisces are similar to Capricorns in the way that they appreciate the process of making music along with their enjoyment of listening to it. They also use it to express a lot of their feelings, so they usually have a wide array of songs that resonate with everything they are experiencing at the moment, although, they tend to favour songs that have a deep emotional meaning.
They often stray away from shallow pop songs with little meaning and are drawn to genres like indie, classics, folk and R&B as well as nostalgic music that they have a deep connection to. They tend to enjoy non-mainstream songs as well. Basically, if you can cry to it, it's a Pisces song.
Oldies & Love Songs
"Somebody to Love" (Queen)
"Mamma Mia" (Abba)
"Eleanor Rigby" (The Beatles)
"Imagine" (John Lennon)
"Happy Together" (The Turtles)
"She's Not You" (Elvis Presley)
"You and Me" (Lifehouse)
"Unwell" (Matchbox Twenty)
"Cry Me a River" (Justin Timberlake)
"This Love" (Maroon 5)
"Heartless" (Kanye West)
Depressors
"Hurt" (Johnny Cash)
"Blackstar" (David Bowie)
"When You're Gone" (Avril Lavigne)
"Slipping Through My Fingers" (Meryl Streep)
"Kryptonite" (3 Doors Down)
"Impossible" (Shontelle)
"Hurt" (Christina Aguilera)
"It's Not Over" (Daughtry)
Pisces Artists
"Praying" (Kesha)
"Come as You Are" (Kurt Cobain)
"She Will Be Loved" (Adam Levine)
"Got My Mind Set On You: (George Harrison)
"All I Ever Needed" (Bret Michaels)
list
About the author
Reader insights
Be the first to share your insights about this piece.
Add your insights