Music Interview with FatBran
FatBran is poised to continually work until his tracks gain national and worldwide acclaim.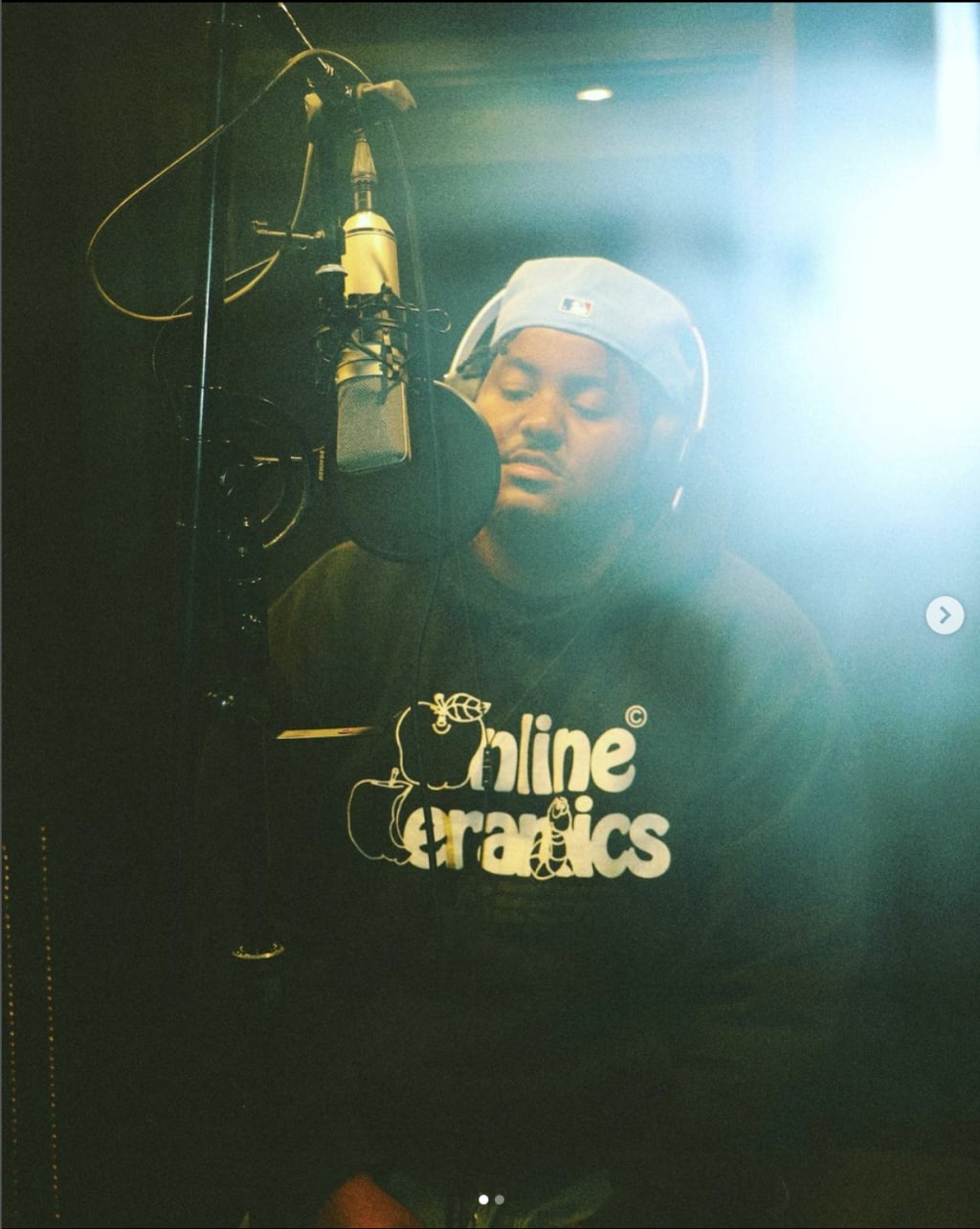 Brandon Bates, aka FatBran, was born in Memphis, Tennessee and later relocated to the city of Los Angeles.

Brandon has been rapping his whole life, but it wasn't until late 2014 where the FatBran moniker was created.

FatBran had first garnered attention after the release of his track "30 Clip" back in the summer of 2015.

His latest album, 50 Boyz (The Mixtape), is now avalailable on all major platforms.

FatBran is poised to continually work until his tracks gain national and worldwide acclaim.
What 1st drew you to music?
My family being so involved in music and entertainment my big brother was doing music and always putting me onto artists at a young age so he influenced me a lot to get into it myself.
May I ask how you arrived at your artist's name?
I got my name from just always having big amounts of everything. And I'm a big guy so it works.
Do you have a preferred genre?
I like all music. I can make a song on any beat for real.
Do you write your own music, or do you collaborate?
I normally freestyle all my songs first and keep what I like or I may start writing half way through the song. My process is really unorthodox and random. It all starts with the beat for me.
Were there any challenging aspects to creating and/or recording your single 'Hoes'?
No, the song HOES came to me on my first or third take free styling after I heard the beat. I already knew it was going to be crazy, lol. Was having a great day. It all just came together on that track.
Do you have any other plans relating to this release? A video?
Me and my producer, Jet Stanley, went to Vegas and already shot the video actually. I haven't released it yet. I be procrastinating sometimes because I always think I can do better but it's coming soon for sure.
Has your musical journey had a deliberate direction, or did it simply evolve in whatever direction it found?
It's definitely evolved. I've grown myself and as I travel meet new people and hear new music myself I get inspired all the time being around creatives so I don't think my sound will ever stop evolving.
Do you, or would you like to, perform live?
I love performing live. I'm an entertainer, that's what I'm in it for honestly. It's fun.
What song, any song, do you think would be fun to perform live?
I love performing my unreleased songs because they are the songs I listen to on the daily and they just come with the newest energy.
Do you create music for yourself or for fans?
Honestly, I make music for myself ... it's like my therapy, it makes me happy but I feel like if your a real fan of me you know what I like and are going to support what I like so it's the same thing. It's for them too.
What song do fans seem to favor?
One of my earliest songs I made called 30 clip still has the most streams to this day. I still get people telling me they listen to it so it's cool.
Who inspires you musically?
My son is my biggest inspo he's so full of energy and happy he loves music and he knows my voice so when I see him get lit to my music it gives me the greatest feeling ever if he likes it then I know I did something right .
Share a funny moment or positive experience that has happened during your career.
I got to make an intro song for the show 'All American' and it's was super fun in the studio just working with the production team. I did the song in like 15 min and they payed a lot so it was really cool for me.
If one artist were to perform at your party, who would get the call?
I'm calling Kodak for sure his shows are crazy and he makes hits.
What is your favorite/best outlet to connect with your followers Instagram, Spotify, FB, Twitter, iTunes? How would you want them to follow?
Instagram and TikTok holla at me on there.
Are you currently working on any projects we should look out for?
I'm always working but rn we still pushing my last project 50 Boyz the mixtape go get that on all Platforms.
Reader insights
Be the first to share your insights about this piece.
Add your insights