Mulligan is set to drop a new album called Big Boy
mysoundMusic is excited to share a sneak peek with the single, Julia.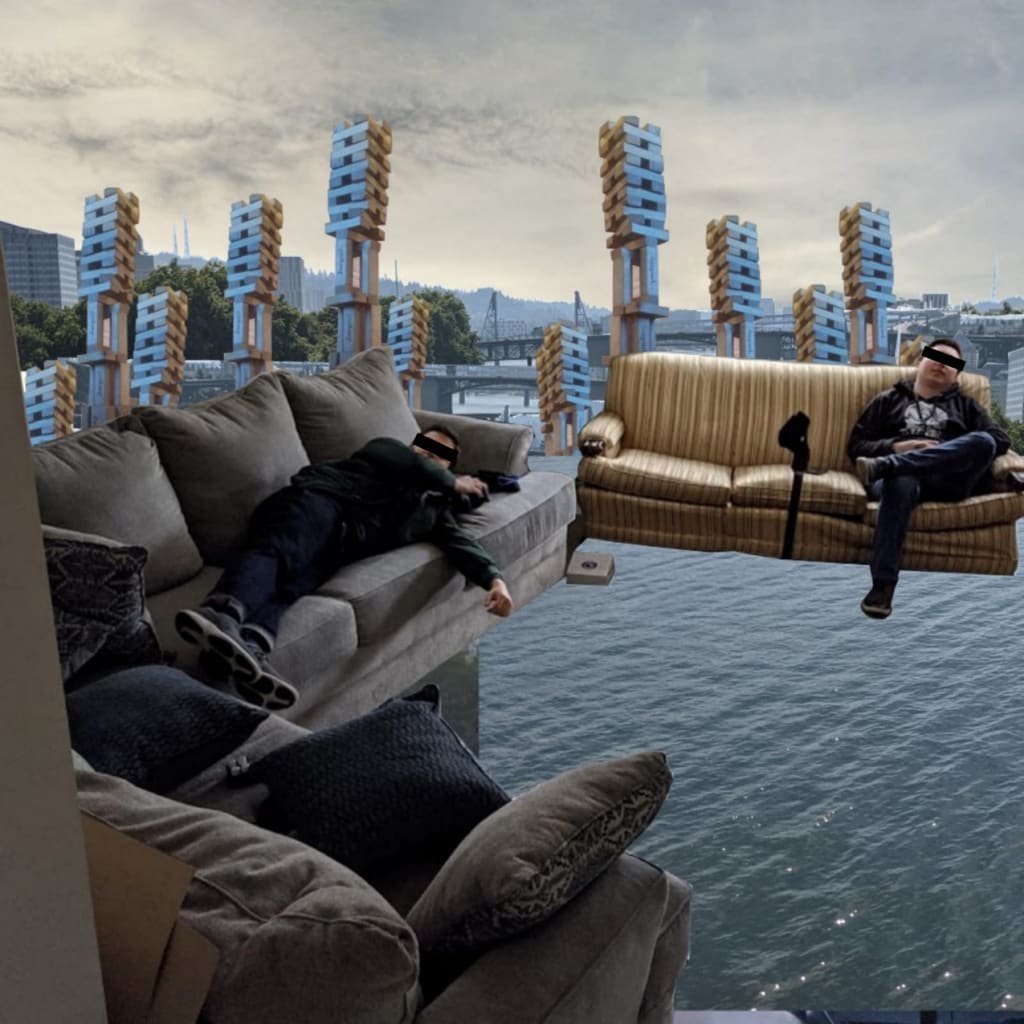 New album Big Boy
Julia is a single from Mulligan's upcoming album Big Boy, which will drop April 25th, 2022

It's a dreamy, colorful soundscape that rocks your brains out. The vibes are visualized from the album art which are very abstract and blue.
Q: How long have you been creating music?
I've been playing music since I was about 12 or 13 or so
Q: What is it about music that makes you feel passionate?
Definitely being able to share and get friends opinions on what I should do next.
Q: Are you signed to a label, or would you like to be?
I like the idea of being able to work independently but with the help of a label I probably would be able to get more traction
Q: Do you have a preferred genre?
Definitely a lot of grunge era Bille Corgan and Sonic Youth. Anything that blast your earholes back in your brain
Q: Do you write your own music, or do you collaborate?
I definitely write and produce my own music. I always try to get help from those more experienced than me on the production side though.
Q: Tell us about your new single, "Julia".
It's a B side for a upcoming album I'm working on. It's about not wanting to grow up and old. Kinda the scariest thing I could think of. You can't control it, you cant decide how you'll look or feel or who you'll be with. A little bit of a nightmare trying to make life changing decisions while balancing the rest of your life.
Q: Do you have any other plans relating to this release? A video?
Probably not a video but I have been trying to do more and more digital art. I made the album cover and really like the process that goes with that.
Q: You have an impressive discography. Where do the ideas come from? What is your creative process like?
I wish I could say my procces is more methodical. I tend to mess around with drums first and gradually add guitar and synths. Nothing out of the ordinary
Q: In terms of the overall composition, do you have a favorite song and why?
I think so far this one. It's both loud and proud as well as dynamic and smooth.
Q: What song do fans seem to favor?
I'm always shocked with which songs do well. People always go for the odd ones that have a lot of elements happening at the same time. The ones that I usually find busy in the editing process.
Q: Do you, or would you like to, perform live?
Probably not now. I definitely need to find a group of people that can cover all these elements. If I collaborated more I'd be more willing to.
Q: Which of your songs is, or do you think would be, fun to perform live?
Still this one. It's got a growling guitar and bass that thumps hard for me.
Q: Have you seen growth in yourself from beginning to the present? If, so how? And what spurred that growth?
I think reflecting on my youth and reconciliation with being an adult has done me good. I'm thankful for what I have but still struggle to want to continue to age.
Q: What is your favorite part about this line of work? Your least favorite? Why?
My favorite part is just sharing and hearing people's thoughts and opinions on my music.
But it can also be the worst. There is so much music out there that people tend to stay in their own little section of their playlists. I'd say 99% of feedback is grate but that 1%.... Sometimes can get the only thing you focus on
Q: Do you have a preference… vinyl records, cassettes, CDs, or downloads?
I've started to collect a few vinyl. I found a few original Led Zeppelin limited releases and James Taylor albums I like a lot. Other than that I tend to stick to digital services
Q: What would be your ideal press headline, either now or in the future? In which publication? Why?
"Artist MULLIGAN is now in working collaboration with the Black keys, Cardi B and Prince and will release an album in 2026 bringing back grunge to South America"
Q: Other than fame & fortune, is there something you hope to achieve through music?
A little section of the the internet dedicated to helping me grow and evolve as a musician. What that entails I'm not really sure of yet, but maybe a blog?
Q: What is your favorite/best outlet to connect with your followers Instagram, Spotify, FB, Twitter, iTunes? How would you want them to follow?
Definitely my Spotify artist profile "Mulligan" or Instagram @theaveriniokyboy
Q: Are you currently working on any projects we should look out for?
Yes. This is a B side of an album that I'm working on called BIG BOY. I'm hoping to finish it by April and release the rest of the songs.
Q: Is there something you would like to say, that I didn't cover?
feature
About the author
Music Fan plus Talented Musicians and Artist equals mySoundmusic