miLarKey
Alternative Awareness Rock.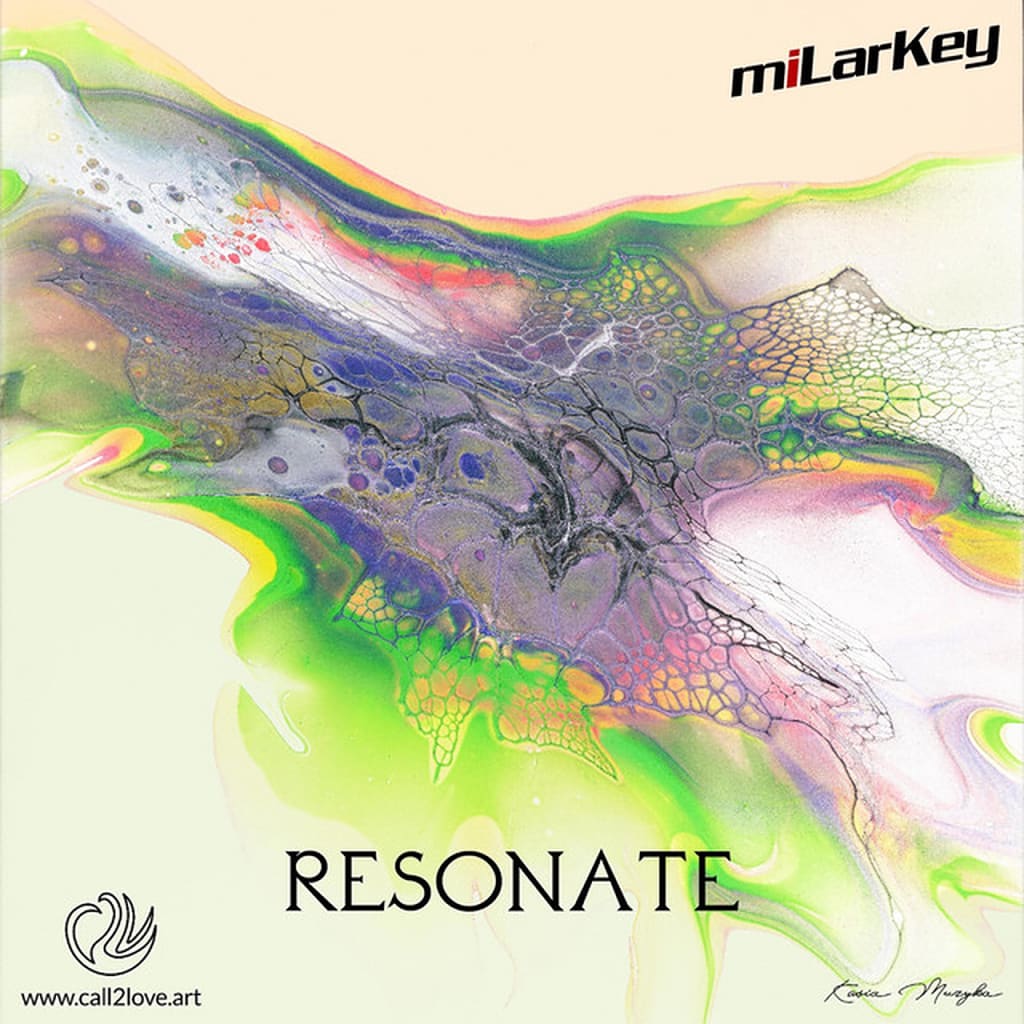 I can't believe it's been two years since I became a fan of miLarKey and the music. Well, miLarKey is back with a new single, called Resonate. Available on all music platforms.
miLarKey was formed back in 2006 by lead singer, Christian Gaffney. The lineup has gone through several changes over time. For this song, Resonate, Gaffney goes solo. miLarKey is London based and has recently started writing in a new genre: Alternative Awareness Rock. Spiritual lyrics sung to decent music not pan pipes!
Why the name miLarKey, you ask?
Gaffney explains, "I have always liked this word and it's meaning of 'Tom foolery' and thought it would make good band name when I formed the band. The word is purposely spelled incorrectly to make it our own."
I have to admit I dropped the ball on this interview. There were so many more question I could have, should have asked. All I can say is I'm learning.
What I learned from Christian Gaffney, founder of miLarKey:
comes from a musical family and his mother was his inspiration.
prefers alternative music.
the lyrics he writes, and the crossover of sounds used by Gaffney sets him apart from other bands.
writes and releases.
creates from his intuition, his genius.
sometime finding the time to record can be challenging but Gaffney knows how to refocus and get it done!
message in his music ... we are all powerful creators we just need to wake up!
Resonate is song about my transformation from the course Gaffney did last year.
he plans to make and release a video for this song.
Gaffney believes Resonate is the best song he has released because of the way he wrote it, knowing it is true to his heart.
Resonate is a fan favorite.
Gaffney believes Resonate would be fun to perform live.
Gaffney's magical moment: Last week, one morning, he intuitively felt he should collaborate with something, that same evening Gaffney got a message from someone that they intuitively got that they should collaborate with him.
would love to travel to India to perform his music.
hopes to touch as many of people's hearts as I can and transform their lives.
favorite platform is Spotify.
Gaffney's future is about empowering himself and others to live their TRUE potential.
Follow miLarKey:
instagram.com/milarkeyrealofficial
Resonate

miLarKey

Somehow it comes to me in feelings

But I don't know if it's true

I don't think I should trust it

But my thoughts and feelings aren't real

I've been told this many times

Different people, different signs

Trying to be open

I'm beginning to realise

I no longer have to trust

It doesn't even have to make sense

Aah resonate

Aah resonate

Aah resonate

Aah resonate

Now I am so connected

To everything around

Bright energy flowing

This truly is profound

I was told this many times

By different people at different times

Denying to be open

Not wanting to realise

That I no longer have to trust

It doesn't even have to make sense

Looking at me with those large protuberant eyes

Can you see the wonder and ore in me

Aah resonate

Go with it

Realise

Aah go within

Realise

Open up

Aah go within

Realise

Open up

Aah realise

Open up

Open up

Open up

Now I've felt the shift and the time has come

To live in my true purpose

I see now as clear as day

Rising up into greatness

I've now shared this many times

Different people different times

Encouraging them to be open

Hoping they'll realise

Hoping they'll realise

They no longer have to trust

It doesn't even have to make sense

Aah resonate

Go with it

Realise

Aah go with it

Realise

Open up

Aah go within

Realise

Open up

Aah realise

Be aware

You're aware

I'm aware

We're all aware

Source: LyricFind

Songwriters: Christian Gaffney
interview
Music Fan plus Talented Musicians and Artist equals mySoundmusic