Metallica Albums: Worst to Best
Breaking Down the Content of One of the Most Influential Metal Bands of All Time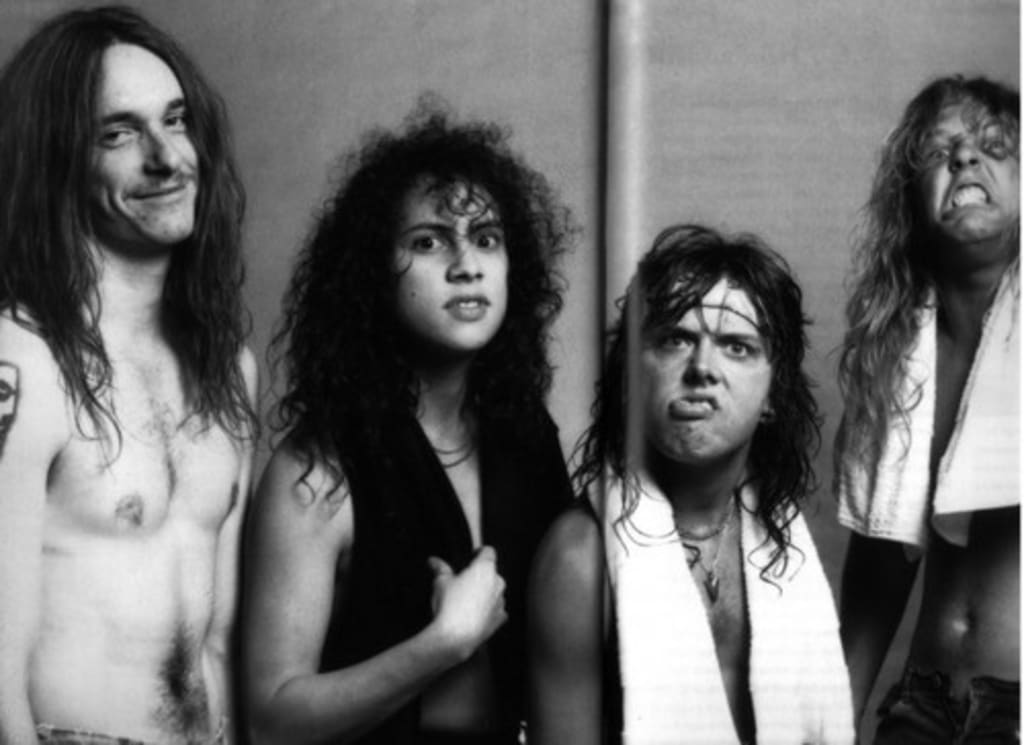 Metallica is a band that has influenced musicians of all kinds for decades. Beginning with their debut album Kill 'Em All in 1983, they have put out ten studio albums (aside from Garage Inc.), and they have been consistently putting out music for 35 years. Here is my opinion on their discography, listed from worst to best.
10. 'Load'
Load was released in 1996, and, in my opinion, it marked the beginning of the downfall of Metallica's original sound. Many of the tracks off of this record are filled with emotion and intensity, but they lack the musical creativity that was put into all of their previous albums. My favorite song off of Load is "King Nothing."
9. 'Reload'
Reload was released in 1997 following Load, and it was basically the exact replication of Load with a few extra tunes that I consider catchy radio songs. My favorite song off of Reload is 'The Unforgiven II.'
8. 'Hardwired... to Self-Destruct'
Hardwired... to Self Destruct was released in 2016, and was a disappointment to me after eight years of waiting for a new record. I didn't expect it to be much, considering all the albums they put out preceding it, but I was hoping they'd take a new direction that would tie back to their old roots. Many of the songs on the record have the exact same layout, making the album feel a little boring. My favorite song off of Hardwired... to Self Destruct is "Moth Into Flame."
7. 'St. Anger'
St. Anger was released in 2003, and it has a reputation of being the worst Metallica album to date, but I disagree. I do not think St. Anger is a great album, but the sound they created for this album was not unlistenable. The snare sound that Lars uses throughout the album can get quite annoying at points. Some of the tracks off of the album give off a strong emotional aura that you can feel, and it's not necessarily a bad thing. My favorite song off of St. Anger is "My World."
6. 'Death Magnetic'
Death Magnetic was released in 2008, and it was sort of a refreshing surprise after St. Anger. The tracks have complicated guitar parts and breakdowns that add to the overall quality of the album. My favorite song off of Death Magnetic is "Cyanide."
5. 'Metallica' (The Black Album)
The Black Album was released in 1991, and it is often seen as the best Metallica album by many. It is by far the best mix Metallica has ever had on an album. There are so many great tracks on this album, but the reason it is so low on the list is because of how overplayed it has become. I have recently gotten tired of a lot of the songs on it because of the radio. My favorite song off of The Black Album is "My Friend of Misery."
4. 'And Justice For All'
And Justice For All was released in 1988 and was an overall great album. The only issue I have with this record is the mixing that was done on it. Newsted's bass isn't heard at all, and if it was, it would've made the album be in the top 3. Although the mixing is not up to par, every track on this record is phenomenally written. My favorite song off of And Justice For All is "Dyer's Eve."
3. 'Master of Puppets'
Master of Puppets was released in 1986, and was the last album released with the great bassist Cliff Burton. I believe Cliff Burton was one of the reasons for Metallica's three best albums. This album is full of powerful messages as well as excellent lead guitar riffs. The bass lines throughout the entire album still inspire me to this day. My favorite song off of Master of Puppets is "Orion."
2. 'Kill 'em All'
Kill 'em All was released in 1983, and was Metallica's debut album. Every track off of Kill 'em All exudes the classic thrash metal sound that influenced so many other bands. The fact that Metallica was able to get so famous within a year of forming the band says something about their first album. The one-take bass solo by Burton, "Anesthesia (Pulling Teeth)," is an inspiration to all bass players. My favorite song off of Kill 'em All is "Phantom Lord."
1. 'Ride the Lightning'
Ride the Lightning was released in 1984, and was, in my opinion, Metallica's best album. The reason Metallica reached their peak with their sophomore album is because Ride the Lightning has the classic thrash sound while still hitting soft, ballad-type moments. Ride the Lightning is a melodic mixture of thrash and poetry. My favorite song off of Ride the Lightning is the self-titled track, "Ride the Lightning."