MC NIKHIL: Unveiling the Artistry and Influence in Hip-Hop Music and Culture
Exploring MC NIKHIL: A Journey Through Hip-Hop's Creative Canvas and Cultural Impact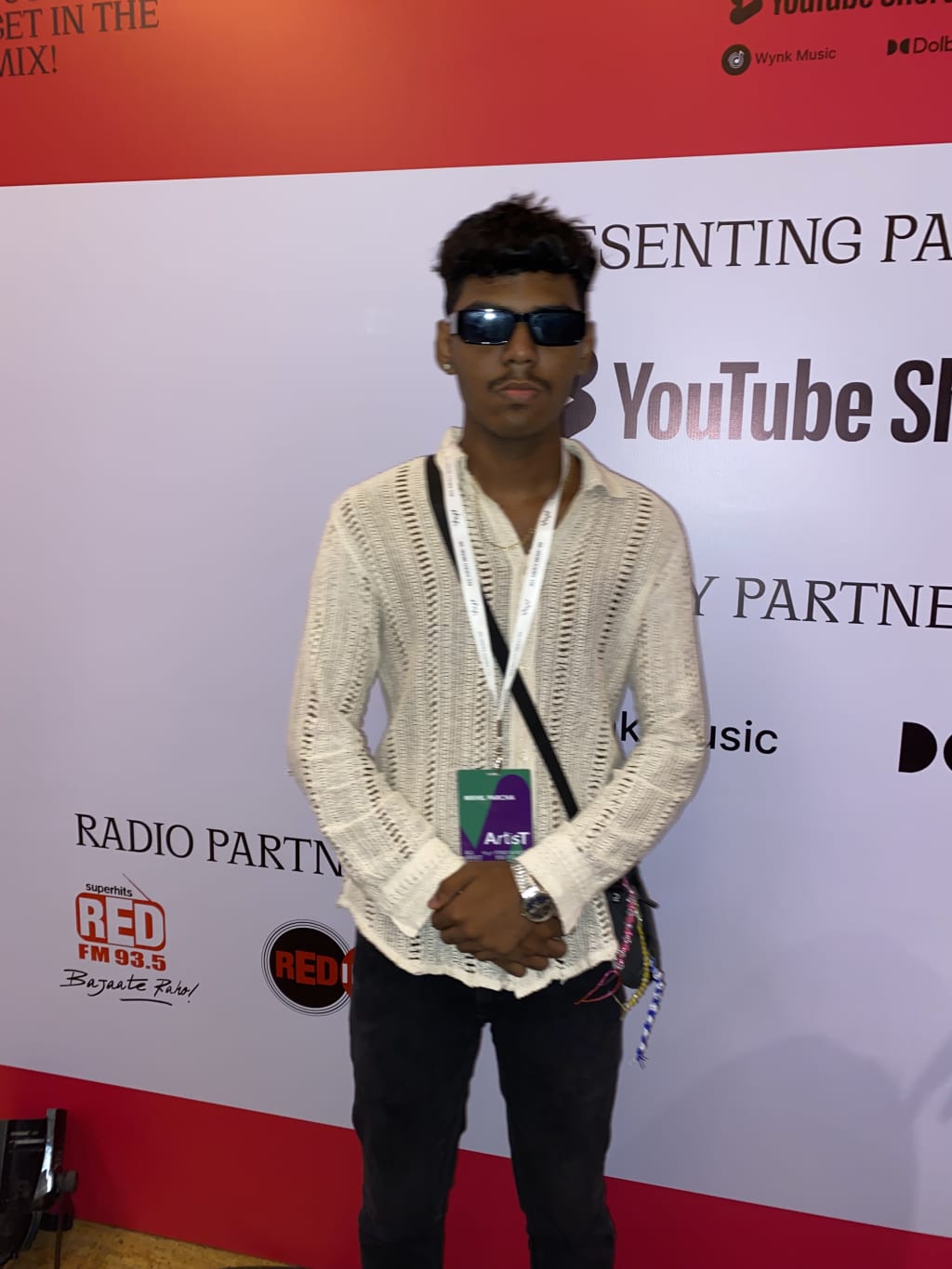 From Mumbai, India, MC NIKHIL is a well-known Hip Hop artist who has had a big impact on the music industry. MC NIKHIL has established himself as a leading figure in the Indian music business thanks to his distinctive style and evident talent. With a distinct combination of Trap elements, MC NIKHIL's music captures the essence of Hip Hop and is inspired by the energetic streets of Mumbai. His songs provide a potent message that connects with listeners from all walks of life as they reflect on the hardships and victories of daily life.
MC NIKHIL stands out among his colleagues for his ability to adroitly combine the unfiltered energy of hip hop with the contagious sounds of trap. His music transports the listener into the city and captures the character of the people and the streets. MC NIKHIL transports listeners to a realm where rhythm and emotion converge with each song by taking them on a trip. With his captivating on-stage persona and contagious charm, MC NIKHIL has a devoted following that excitedly anticipates each of his releases. Through the global language of music, his music crosses boundaries, bridging the gap between civilizations and uniting people.
MC NIKHIL is a forerunner in the world of Indian hip hop, elevating the style to new levels. He has gained not just notoriety in India but also on the international scene because to his blend of Hip Hop and Trap. MC NIKHIL is a formidable force, and his music is a testament to the value of individual expression and the hip-hop genre's boundless potential.
The gifted hip hop and trap musician from Mumbai, India, known as MC NIKHIL, has gained popularity with his most recent singles and albums. His most recent CD, "Cheesecake (2023)," displays his own flair and skill as a lyricist. MC NIKHIL keeps the listeners spellbound with songs like "Pink Hearts (2023), "4Lifers (2023), "Run It Up (2023), and "No Problem (2023)" thanks to his catchy beats and insightful lyrics.
Hip hop and trap music are combined in "Cheesecake (2023)" by MC NIKHIL to create a new and original sound. His versatility as an artist is demonstrated by the engaging hooks and exciting production on each song on the CD. The music of MC NIKHIL transports listeners on an enthralling trip, from the upbeat vibrations of "Pink Hearts (2023)" to the reflective storytelling of "No Problem (2023)".
In addition to his most recent album, MC NIKHIL consistently releases fascinating singles. Songs like "4Lifers (2023)" and "Run It Up (2023)" showcase his talent for composing catchy melodies and spitting potent rhymes. MC NIKHIL continues to establish himself as a rising talent in the Indian hip hop and trap music industry with each new release.
The most recent songs and music CDs by MC NIKHIL are evidence of his brilliance and commitment to his art. He continues to push boundaries and make a significant contribution to the music industry with his own approach and alluring sound. As he continues to develop and redefine the hip hop and trap music genre in India and elsewhere, fans can only hope for the best from this gifted artist.
The hip hop and trap music scenes have seen collaborations between MC NIKHIL, an Indian rapper from Mumbai. The songs "Run It Up" with Skinnyfromthe9, "Race" with Meechie Stacks, "Foreign Drip" with Meechie Stacks as well, "GOAT TALK" with Famous Kid Brick, and "Look Mom I Can Fly" with Meechie Stacks are a few examples of significant collaborations.
MC NIKHIL and Skinnyfromthe9 collaborated on the high-energy track "Run It Up," which features catchy hooks and smooth lines. Their ability to produce an engaging and dynamic sound that connects with listeners is demonstrated by their teamwork.
Another remarkable collaboration is "Race," which sees MC NIKHIL and Meechie Stacks working together. Their ability to seamlessly flow over a trap-influenced beat while delivering hard-hitting words and entrancing melodies is highlighted in the song.
Even though MC NIKHIL's collaborations are all notable, this pair stands out because of their excellent rapport and the exciting energy they provide to the music. These collaborations showcase MC NIKHIL's flexibility as a performer and his capacity to work with various musicians to produce original and captivating compositions.
The collaborations between MC NIKHIL and Skinnyfromthe9 and Meechie Stacks demonstrate his talent and add to Mumbai's thriving hip hop and trap music industry. His ability to produce dynamic, compelling music that connects with listeners is highlighted by these collaborations.
Reader insights
Be the first to share your insights about this piece.
Add your insights