Lucy Ghavalli- Who is Lucy Ghavalli?
Lucy Ghavalli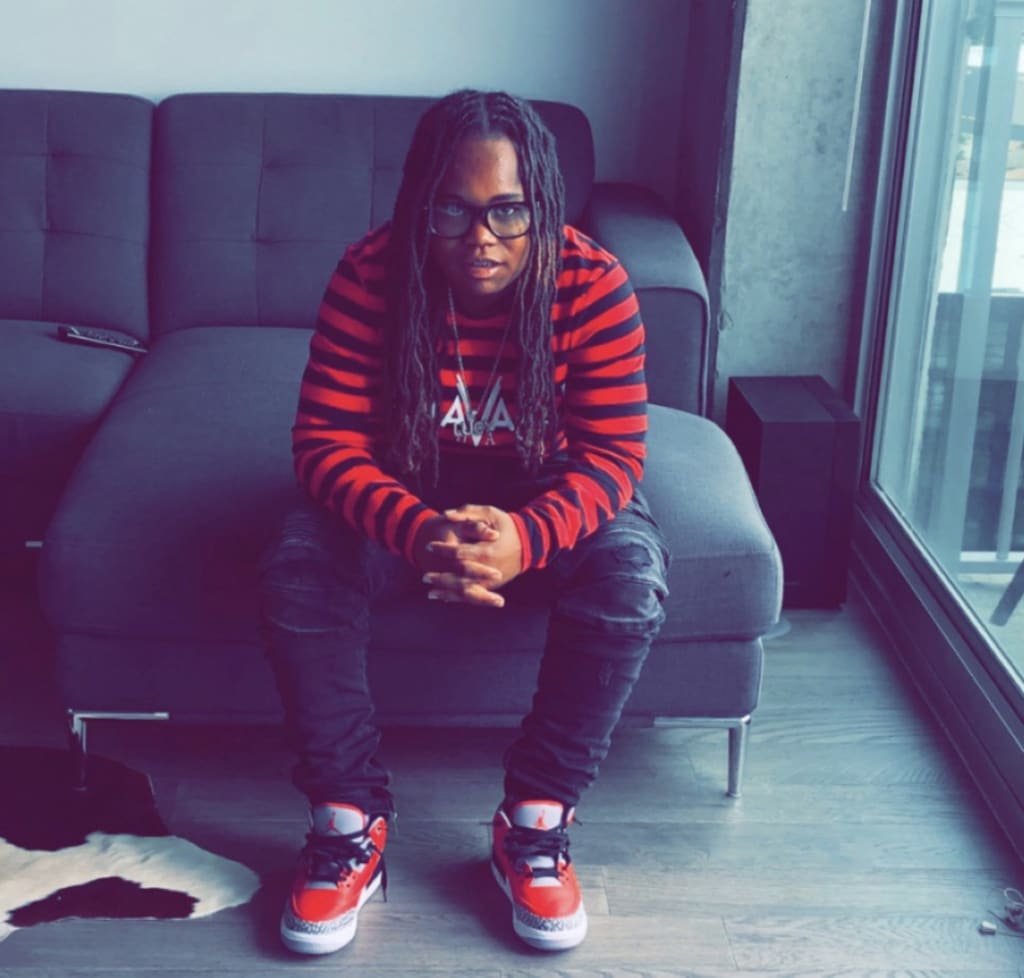 Lucy Ghavalli is a professional music artist, songwriter, and film writer from Detroit, Mi. She has been writing since the age of 7 yet didn't take her career seriously until she graduated high school, she would go on to open up for the likes of Megan Thee Stallion, Polo G, 147 Calboy, YFN Lucci, & Money Bagg Yo. Lucy Ghavalli has a very unique style of writing, no two songs sound alike. With influences such as Big Sean, J Cole, Nipsey Hussle, Lucy Ghavalli is a force to be reckoned with.
What makes me different?
I feel what makes me different is the fact I have the ability to connect to my higher self for Inner Guidance & wisdom, I am very creative in everything I do. Not enough people in my generation are in-tuned into their higher selves, not a lot of people my age or even older meditate pray or have that connection to god & that's what make me different I believe, I am going to be that leader when it comes to spiritual music , inspiration music & high vibrational music, especially in this music industry you don't see female rappers who rap how I rap or write how I write other than Chika & lauryn hill, you see the gap in time? I want my audience to just soak in my lyrics as I paint pictures through my songs. What makes me different is that I have the ability to connect with each & every soul who press play on my songs, I speak for the voiceless, the women of sexual assault, the dreamers, the hustlers, the black community as a whole especially my women.
Tell us a little about you:
In life I will accomplish every single thing my soul came back to earth for, I will become a great business woman, I will own non profit organization buildings that houses the less fortunate, women who have suffered sexual assault & I now want to own a business that specializes in mental health for the black community, as well as my own clothing store, recreation centers & a skating rink that has always been my dream , I want to take care of my mother, brothers, sisters even get my baby sister a law firm, I want to be a motivational speaker who inspire people of color to chase their dreams endlessly, my mission in my existence is to be a light-worker, give back so that's what I intend on doing with money I make from music. I want to be able to drive through my city & see that there is not one homeless person on the streets because my organization will help fund that, get them back on their feet & off the street.
Where do you see yourself in 5 years?
I see myself somewhere in my home just in a daze because I really manifested the life I wanted, in 5 years I will have all my businesses up & running, I want to have my own independent label for artist here in Detroit because we don't have many outlets, I see myself giving back a lot doing a lot of humanitarian work for the world, creating great music, being a spiritual coach as well, In 5 years the world will know my name. I want to be able to say I'm a successful artist & songwriter, I have this many businesses & they're all doing well, I will more than likely be a 6 figure, 7 figure business woman, I'm speaking that into existence lol.
What do you bring to the music industry?
I bring light to the music industry, as well as versatility. I am raw with my lyrics, I try my best to bring a lot of spirituality into my music more so now than before , I have a secret love for pop music so that's something I want to venture off into is creating songs for pop culture, I'm going to be the best female artist from my city to make it & one of the best song writers. I'm not sure the industry is ready for what I'm about to do , you know the feeling the world felt when Nipsey Hussle died, it wasn't just about the music he put out , it was the way he spoke, inspired, uplifted, his hustle, his grind, that's what stood out & that's what I'm bringing to this industry. I'm continuing his legacy.
Tell us more:
To be honest, I see myself being like a spiritual life coach as well as a successful musician, I see myself writing great music for myself as well as other big artist, I see myself opening up homeless shelters as well as recreation centers for the youth in my hometown Detroit. The legacy I am going to leave behind is a profound one, when I leave this earth I'm going to leave behind all the wisdom & knowledge I've learned on my spiritual journey, people will be more enlightened, more inspired & graceful in their doings. I don't want people to be like "oh she's just a rapper" I want people to say she inspired me to live out my full potential & that's the pact I made with god & my whole spiritual team.