"Love Won't Save Us Today"
This dream pop single, by Chris Twist, is about seeing a world that is too much, too loud, and too intense.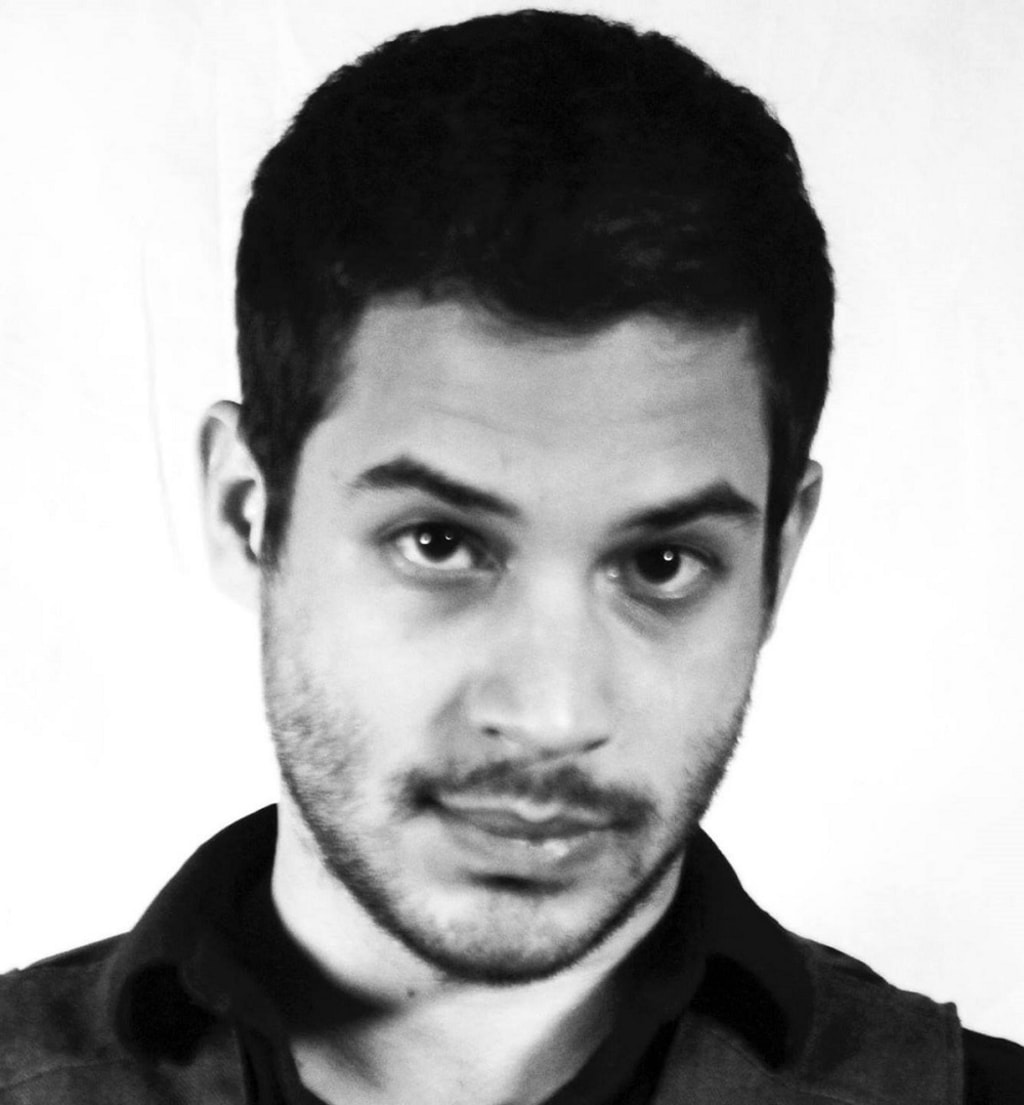 "Love Won't Save Us Today", my newest song, is one of the most intimate songs I have ever written. This song was created after the murder of my beloved, Philip, by his ex-boyfriend. The lyrics capture what I was trying to explain to myself after this event. I was unable to function. I was no longer able to think coherently. I didn't know how to react to the world around me since it all felt too much for me.

This song is somewhat nihilistic in that it tells me that I shouldn't be conscious of the world around me, that it doesn't matter, yet things should matter, and the world around me should matter as well. At the time, I couldn't see how wonderful the world could be, but I gradually rediscovered that, sure, the world can be beautiful.

This dream pop single is about seeing a world that is too much, too loud, and too intense. I had to withdraw from the world around me. In a society where we are all taught that more is what we need, I believe that we may all experience this sense, probably more than we would want to admit.

After my TBI (traumatic brain injury), I had to relearn every skill I now have. I have to fight to get what I have. I had to relearn writing, math, and other skills like music, mixing, and photography. Thank you for listening to my music. Things to matter, and these songs matter. - Chris Twist (Spotify)
Do you come from a musical family? What's your (music) background?
My father has a master's degree in music history and now works as a music teacher at an elementary school. He also has a band in Las Vegas, Nevada (where I also reside), and he plays covers with them.
I began as a musician in middle school as a bass player and quickly grew really attached to music. From my adolescence until the present, I've been fascinated by synthesizers, guitar, and the use of software to manipulate sounds and textures. More than anything, I like manipulating textures, which is why I gravitate toward shoegaze and dream pop songs.
How would you describe the music that you typically create?
My songs fall into two categories. First, I sometimes write songs that are less emotional and more reasonable, such as my Bipolar song. That song is about bipolar disorder and how I've learnt to manage it in order to be a more stable version of myself.
Second, I want to write songs that are more emotional and discuss a personal experience. I suppose there is a third sort that unites these two aspects of me.
Against Gods is a very personal and emotional story, but it also employs a lot of intellectual arguments to keep detached from any God, if there is one. As a type 5 in the Enneagram, a C in the DISC, and an INTJ in the MBTI, I naturally respond to my personal and outside environment in a more logical manner because it helps me feel safer.
What is your creative process like?
I normally begin with synth chords to see which chords will give me the sensations I'm attempting to convey. I like imagining how to arrange different segments of a song. Consider what this chorus requires, such as making it quieter or louder, or adding, eliminating, or substituting synthesizers or guitar to demonstrate a new notion related to the verse thought.
This is one of the reasons why I am more focused on mixing than anything else. Mixing requires me to control and manage the sound, which is my favorite aspect of creating a song.
Tell us a bit about your new song "Love Won't Save Us Today"?
Love Won't Save Us Today was written prior to my TBI (traumatic brain injury). I was listening to some old music and recalled this song. This song was written after my boyfriend Philip was murdered by his ex-boyfriend. It was one of the most painful experiences I'd ever experienced, and I needed to write a song to help me deal with it.
These words are me talking to myself, telling myself that I shouldn't provide more than what is absolutely required. I lost my direction and couldn't connect with the world around me because I was terrified, even at home. Because the only place I felt secure was in my own thoughts, I would simply think for hours and hours because it was all I could do. I couldn't act or react to the world around me.
Do you have any other plans relating to this release? A video?
I don't think that I am going to make a video for this song. For now, this single is what I have, lol.
Are there any challenging aspects to writing and/or recording your music?
Because of my TBI, I can only record one line at a time, and even then, remembering the lyrics I've written is challenging. I need to have the lyrics on my tablet so I can read them while singing them, but the most important thing is that I can capture my voice.
It took me roughly a year after my TBI to relearn how to operate my voice. Controlling those muscles was physically challenging for me, but I am gradually relearning how to do so.
What is the best song you ever released and why?
Against Gods, my EP, is, in my opinion, my greatest effort to date. I began relearning how to employ shoegaze textures on guitar and synthesizers. The textures are intricate and, in some ways, calming. Love Won't Save Us Today, reminds me that love is wonderful, but we must combine our love with reasonable actions and reactions to ensure that we control our emotions rather than letting our emotions to rule us.
Do you create for yourself or for a fanbase?
I don't believe I have a significant fanbase yet. I'm so focused on producing outstanding work that I'm not paying attention to social media or how to market myself. I'm not sure what to do with it. It would be fantastic to work with a small label, but I also like the autonomy that comes with owning my music via my own label Awareness.
Which of your songs do fans seem to favor?
According to Spotify's analytical data, my EP, Against Gods, has received the most attention so far. I'm glad people understand why I produced the EP and how it might benefit people who have similar sentiments regarding Gods, religions, and faith.
Do you, or would you like to, perform live?
I don't believe that performing is something I want to do. Following my TBI, I am seeing how much better I feel when I am alone. When I'm alone, I accomplish more work and become more conscious of myself, my thoughts, and what important. I am a little stingy with my alone time. I am very grateful to have a husband that understands my need for alone time.
Which of your songs is, or do you think would be, fun to perform live?
I think that Impaired which is the b-side of Love Won't Save Us Today, would be very fun to perform. Even though it doesn't have any lyrics, this beats and the noise/distortion make a very interesting sound. It is full of energy, which is why I think that it would work well.
Were you influenced by old records & tapes? Which ones?
As a person who deeply loves dream pop and shoegaze, I love bands like My Bloody Valentine, Slowdive, Beach House, Asobi Seksu, The Jesus and Mary Chain, and Deer Hunter.
What's more important to you fame, or credibility?
I am very concerned about credibility. Maybe I'll become more famous in the future, and if that occurs, I'll make it plain that I don't want any of my lovers to idolize me in any manner. Idolizing has made the world stupider and less competent since it removes any motivation in developing and substitutes it with faith, which I strongly oppose.
In my EP, Against Gods, I discuss how preying is not the same as thinking and that preying is merely a transaction. This, I believe, also applies to idolizing individuals.
Share a funny moment or positive experience that has happened during your career.
Now that I am a much more stable version of myself, I don't give bipolar the kind of power it used to have. I might have a manic thought, but I don't have to use it. It comes and leaves without the attention or power it used to have. I am always manage with thoughts, feelings, and behaviors I actually use, and a part of this is about slowing down my mind so automatic actions become careful chosen actions.
If one artist were to perform at your party, who would get the call?
Definitely Courtney Love. After my TBI, I didn't remember music or really any of the skills I now have, but I did remember how the play the song "Miss World" by Hole. It is my favorite song, and I still think it is amazing that I remembered how to pay it when I could barely walk.
Other than fame & fortune, is there something you hope to achieve through music?
I'm not interested in celebrity or riches. I was practically dead, as close to death as someone can get. It alters your attitude. It focuses your attention on what is really important and what you have always needed to see. I wish to connect with those who believe my music can benefit them.
What is your favorite/best outlet to connect with your followers Instagram, Spotify, FB, Twitter, iTunes? How would you want them to follow?
I am concentrating on Spotify. Spotify provides me a lot of power over what I can and cannot say, as well as the visuals I use to market myself. I despise social media. I believe that is just a location where individuals are attempting to get the sort of aim that is associated with becoming famous.
I would rather concentrate on skills and how to use those talents. I'm thinking about posting more on LinkedIn to market myself since the people who use LinkedIn are all engaged in fixing issues rather than complaining about them.
Reader insights
Outstanding
Excellent work. Looking forward to reading more!
Top insight
Heartfelt and relatable

The story invoked strong personal emotions
Add your insights