LostBoyClay Has Been Building A Solid Portfolio of Music During 2021
More Music On The Way From LostBoy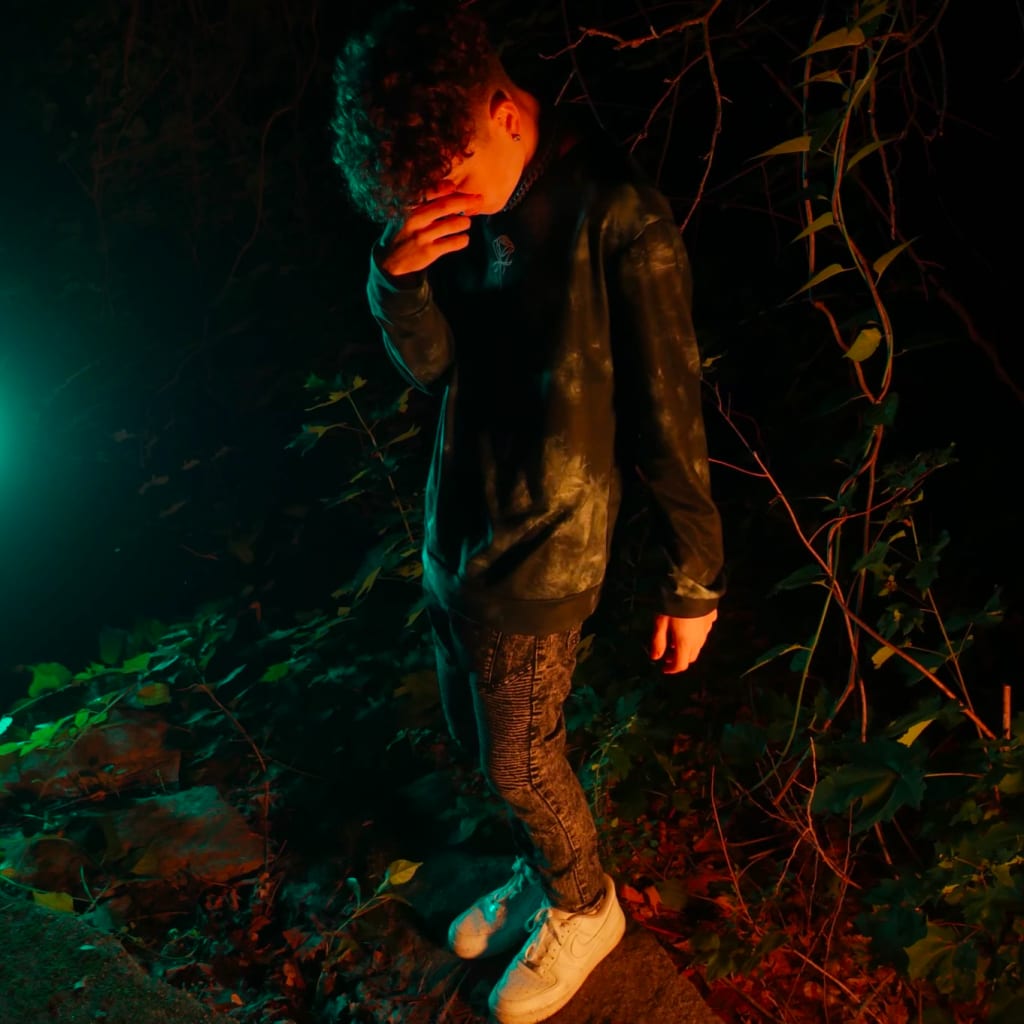 Recording Artist LostBoyClay
LostBoyClay is a 17 year old hip hop artist based from Biddeford, Maine. As a kid he remembers getting a guitar one Christmas which started his passion for music. Then on his next birthday he got an ipod with a bunch of Eminem songs on it. Him being in a school band has pushed his expectations of just listening from the outside in from being a voice his audience wants to hear on the mic. In his youth he grew up listening to Eminem and 50 Cent and now idolizes the Juice WRLD, Drake and Yung Pinch.
He is really dedicated to putting time into his craft. He started recording about four years ago here and there but started taking it more seriously two years ago. LostBoyClay wants to continue to push his music to the next level and grow an even bigger fanbase. With a bunch of unreleased music waiting to be mastered, he is dropping his newest single "Picking Sides" July 30th. The track is about a contradicting woman who gives the artist mixed signals and emotions making it hard to tell if she really wants to stay or leave for good. The guitar based beat with LostBoyClay's melodic voice really delivers a rhythmic vibe similar to his last year track "Fly" doing 20k views on spotify. "Picking Sides" is a single you definitely want to mark the date of release and jam out to one of his best works of art up to date.
LostBoyClay has only one performance so far. He was opening up for another local Maine hip hop artist "Drppy" for his album release party. Although he recalls there only being about sixty people LostBoyClay performed his heart out that night. With his latest single "Picking Sides" coming around the corner, it is fascinating to see if he has a visual coming out along with the track.
As a versatile artist he plans to keep collaborating with others to help better his sound as an artist as well as creating friendships in the industry and further building connections. A few ways he works on his releases is by just vibing out with his engineer/friend Noah while staying focused on the grind and writing. Since he is already multitasking with working a 9-5, making music and still being in school it is very interesting what is next in store for the talented artist in the future.
The seventeen year old "LostBoyClay'' hip hop musician's story from receiving a guitar as a birthday gift to his very first iPod to rocking out in a school band gives him inspiration to walk into the booth and create his own journey. The young artist is motivated by his personal top favorites in the industry and yearns to be as big as Drake, Juice WRLD, Post Malone and Yung Pinch. Not to mention his early youth listening to Eminem and 50 Cent gives him the ability to switch the flow and rap on a New York drill beat.
His commitment to devoting the most time to his art is going to help him as an MC who has a lot on his plate from being a school student and working his regular day job to stay focused on his goals. He now knows that recording here and there is not going to cut it for his satisfactory needs, so he pursues putting more time and thought into each move. LostBoyClay's backlog of unreleased tunes including the upcoming "Picking Sides'' is building his catalog foundation as an artist who wishes to take his music to the next level and expand his fan base. The guitar-based groove on "Picking Sides'', along with LostBoyClay's sonically lyrical vocals, creates a rhythmic mood from his melodic flow.