Looking Back at Green Day's '21st Century Breakdown'
Breaking down Green Day's second concept album.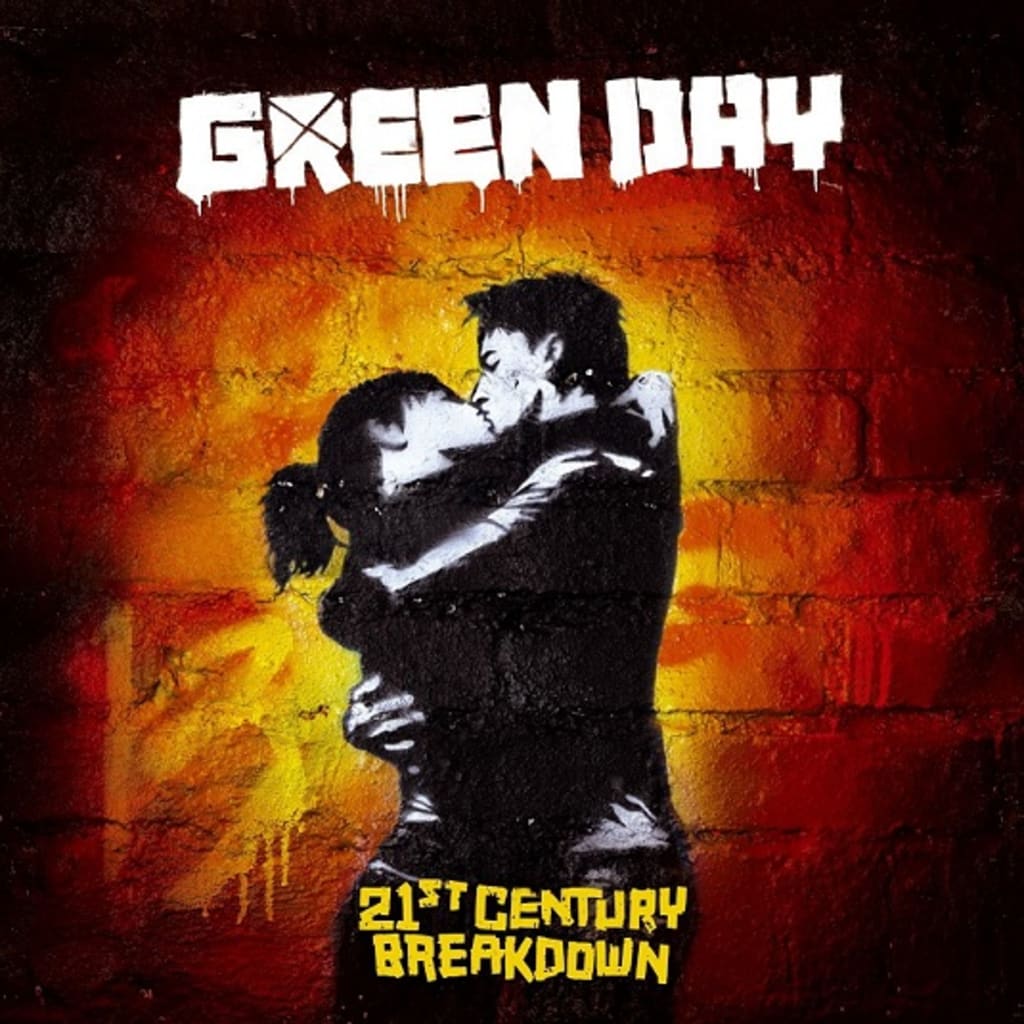 (© 2009 Reprise Records)
Green Day's 21st Century Breakdown, the band's follow-up to the epochal American Idiot, was one of 2009's most eagerly awaited albums and it more than lived up to all of the anticipation. On Green Day's eighth studio album, the band returned in peak form with the hits "Know Your Enemy," "21 Guns," "East Jesus Nowhere," "Last of the American Girls," plus the tempo-changing title track. Many had speculated whether or not the band could recapture the success of their previous Grammy Award-winning opus, but all of those fears were quickly put to rest with their second three-part punk rock opera. 21st Century Breakdown delivered an abundance of material for listeners to sink their teeth into, as the disc clocked in at just under 70 minutes. In hindsight, 21st Century Breakdownwas every bit as good as American Idiot, if not better.
21st Century Breakdown was the first (and only to date) to be co-produced by Green Day and Butch Vig (renowned for his work with Garbage, Smashing Pumpkins and Nirvana), instead of their longtime producer Rob Cavallo, who co-produced the band's previous biggest hits including: "Longview" and "Good Riddance (Time of Your Life)." Despite the change in producers, the sound remained true to their usual punk-pop sound (yes, I can hear Billie Joe cringing at the despised term in my head as I type this) with plenty of angst and attitude.
Once again, Breakdown found Green Day returning to the conceptual story format, which was set in Detroit, Michigan and followed two main characters named Christian and Gloria throughout their struggles in the post-Bush era. Throughout their journey, they try to stay together in spite of the tumultuous times they live in, as they find themselves trying to endure violence, economic hardship and city riots. Moreover, Green Day had chosen to draw from the then current state of events and incorporated them into the lyrics, which were told from the main characters' points of view.
Previously, band member and bassist Mike Dirnt had likened the album's narrative of its two protagonists, Christian and Gloria, to Bruce Springsteen's Born to Run, however, Breakdown's lyrics concentrated on two main themes: the quest for vengeance and feelings of abandonment, which were said to have been inspired by Armstrong's personal feelings of confronting his own mortal coil.
Unlike American Idiot, 21st Century Breakdown was divided up into three separate acts (Act I: Heroes and Cons, Act II: Charlatans and Saints and Act III: Horseshoes and Handgrenades), which gave the album a very distinct beginning, middle and end. This made for a more diversified album that provided the listener with the feeling of immersion within a complete story, as well as trekking alongside the narrative's characters. Familiar musical themes were repeated throughout, which had been designated to each of the characters, much in the same way John Williams did with his score in Star Wars. The album's lyrics provided vivid images that allowed the listener to visualize the action as it unfolded within each of the set's 18 songs.
Writing for 21st Century Breakdown commenced at the beginning of 2006 upon completion of the band's extensive supporting tour of American Idiot. Green Day remained quiet until fall of 2007, when Billie Joe Armstrong revealed to Rolling Stone that he had composed an approximation of 45 songs for the upcoming album, which was finally released in May of 2009 and in the end included a total of 18 tracks.
With its ebb and flow balanced with up tempo tracks and melodic ballads, 21st Century Breakdown was another powerful and consistent offering that may very well be remembered as Green Day's ultimate masterpiece to date. At the very least, Breakdown leaves us wondering if Billie Joe and company will again tackle anything as conceptually ambitious and momentous in the band's future. So far, all subsequent releases have all but abandoned the punk rock opera format.
album reviews
I'm a music journalist, blogger and crate digger. I began writing about music during college and again as a freelancer. Links to my published pieces can be found on my music blog at: popmartzoo.com and/or follow me on Twitter:@popmartzoo