Live: Courtney Barnett & Kurt Vile
The Indie Duo Gave a Performance Full of Classic Rock N' Roll In Music City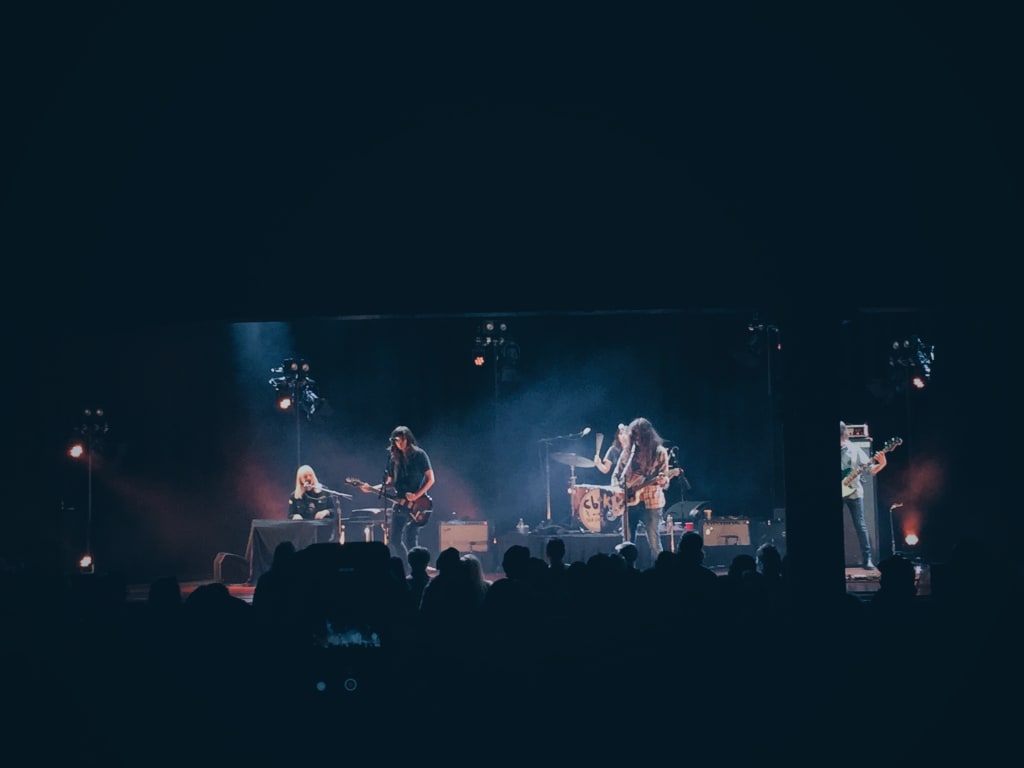 Australian indie-rocker Courtney Barnett and American singer-songwriter Kurt Vile brought the house down during their sold-out performance at the historic Ryman Auditorium in Nashville, Tennessee Thursday night.
The show consisted of songs from Barnett and Vile's recently-released collaborative effort "Lotta Sea Lice" along with some old favorites from both artists, which was a great time for big fans and new listeners alike.
Folk-rock musician Jen Cloher got things rolling as the opening act with an emotional and intimate solo acoustic set. "Sensory Memory," a song about missing her partner, Courtney Barnett herself, while she's away on tour, and the personal, empowering "Strong Woman" were highlights of the raw set.
Barnett and Vile started their portion of the show off with "Over Everything," the twangy, steady-rocking lead single of Lotta Sea Lice. Once they began the opener, it was clear that this wasn't just a concert but a full on jam session.
The laid-back duo then segued straight into "Let It Go," which was a chill, hazy soft-rock duet that gave viewers a very peaceful feeling. The bluesy, guitar solo-filled cover of Jen Cloher's "Fear Is Like A Forest" immediately followed.
After a few obligatory introductions from Barnett and Vile, the jam session continued with "Continental Breakfast," a highlight of the night. The song's lax nature and folky sound was sure to please anyone in attendance.
Once the duo got through a few more songs off of Lotta Sea Lice, they played Vile's "On Tour" and Barnett's hit "Depreston." Both songs were turned into duets, which was a pleasant surprise.
The low-key "Blue Cheese" was another high point of the show, with an absolutely delightful harmonica solo by Vile, and Barnett's hit single "Dead Fox" was also a pleasure.
Barnett and Vile closed the main set with a cover of Belly's "Untogether," which like many songs was reinvented into a duet that worked very well for both artists.
During the encore, Vile performed "Pretty Pimpin" and Barnett followed up with a high energy performance of the normally slow-burning "Avant Gardener," much to the delight of the enthusiastic crowd.
The show was attended by all kinds of people. College hipsters, couples looking to have a good time and music fans of all ages could be found in the pews of the Ryman at the sold-out show on Thursday.
The audience was as into the performance as they were diverse, with many of them hooting and hollering nothing but praise for the duo between songs.
As for Barnett and Vile, it was clear that they were having fun, losing themselves in the music during each and every song. Their voices blended incredibly well together, and that blend made every piece sound like something entirely new.
Even though Vile's guitar shredding did not always go well with Barnett's songs, and Barnett's guitar was pretty quiet for most of the night, the experience was still very enjoyable from start to finish because the two were feeling the music and having so much fun.
The Ryman Auditorium was the perfect venue for the show because the lack of a standing area or pit all but forced the audience to give all of their attention to the musicians.
Courtney Barnett and Kurt Vile's performance in Nashville, Tennessee showed that a rock show doesn't need intense moshing, crazy guitar solos, or a pulsing drumbeat to be successful. All that's really needed is a genuine love of music and the ability to have fun while onstage.
Check out the full setlist below:
Jen Cloher:
"Save Me From What I Want"
"David Bowie Eyes"
"Sensory Memory"
"Kamikaze Origami"
"Rain"
"Strong Woman"
Courtney Barnett & Kurt Vile:
"Over Everything"
"Let It Go"
"Fear Is Like a Forest" (Jen Cloher and the Endless Sea cover)
"Continental Breakfast"
"Outta the Woodwork"
"On Script"
"On Tour"
"Depreston"
"Life Like This"
"Blue Cheese"
"Dead Fox"
"Untogether" (Belly cover)
"Elvis Presley Blues" (Gillian Welch cover).
"Pretty Pimpin"
"Avant Gardener"