Live Around the World - Queen + Adam Lambert Album Review
A detailed review of the 1st release from the latest iteration of this iconic megaband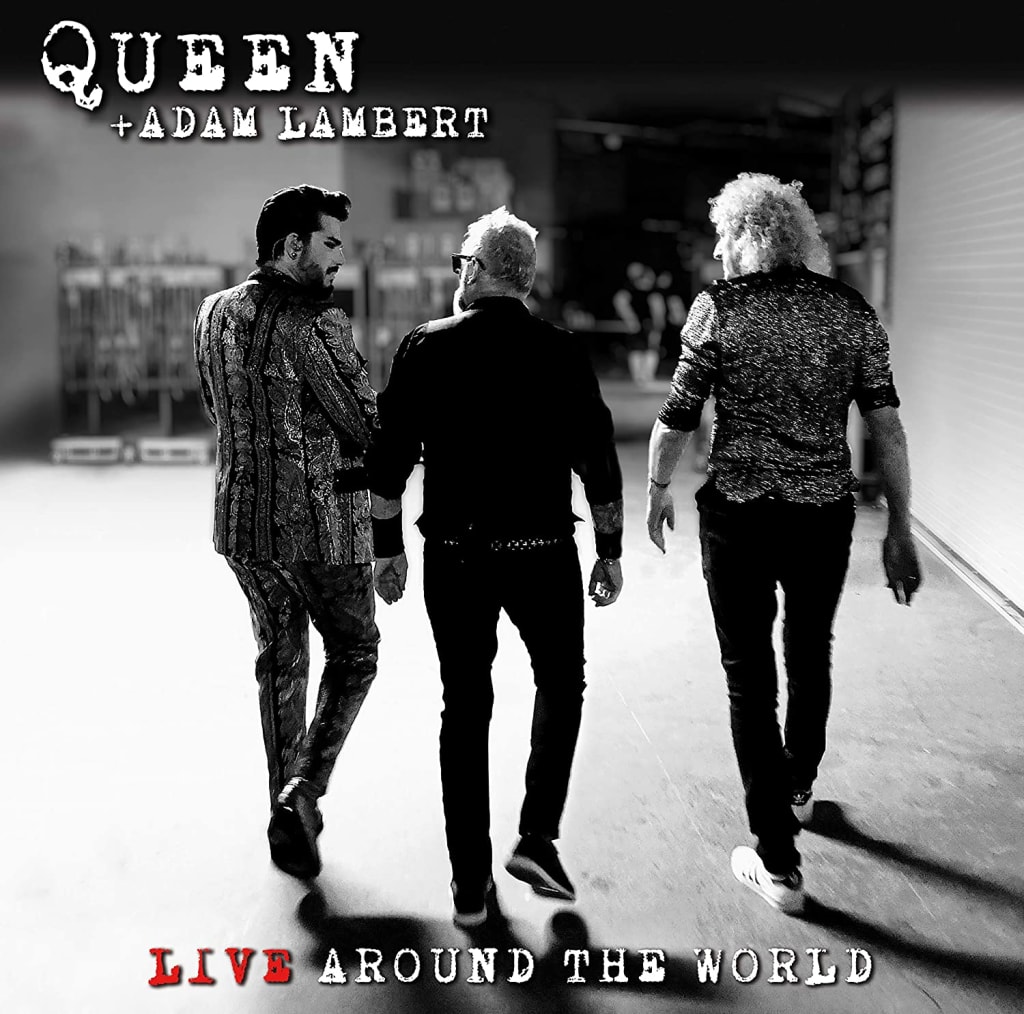 October 2nd brought the long-awaited 1st release from Queen + Adam Lambert, since joining forces a decade ago, the band has been almost entirely focused on playing live shows. They finally broke their silence on April 30th, 2020 when they released a YouTube video titled, You Are the Champions, which was a rendition of "We are the Champions" released as a fundraiser for The Covid-19 Solidarity Response Fund for The World Health Organisation. But when their 2020 tour was postponed due to the virus, they got to work compiling a live album to give fans a taste of the arena experience, today we are going to take a closer look at the path that lead to this release as well as the 20 tracks on it.
Seasons Change
On November 24th, 1991 rock and roll lost one of its greatest voices, the passing of Farrokh Bulsara, known professionally as Freddie Mercury, left a hole not just in the music industry but at the head of Queen, the iconic band that he had fronted since 1971. His death left the remaining members of Queen, Brian May, Roger Taylor, and John Deacon, with a faceless band and some big shoes to fill.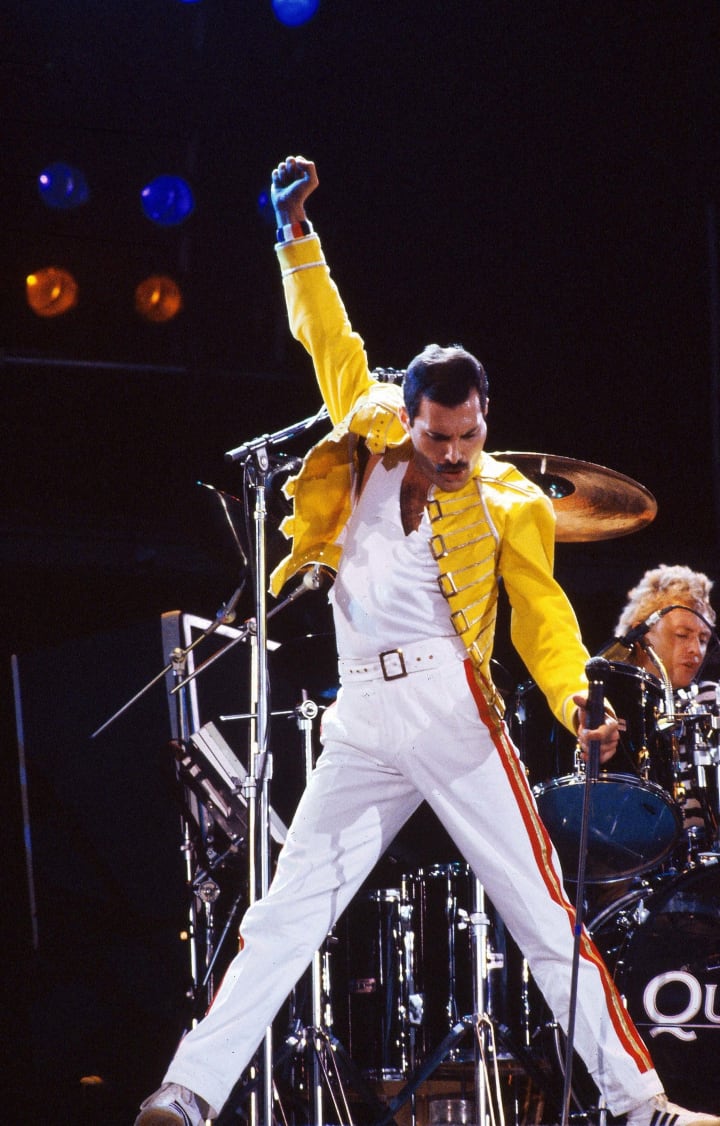 For the next 13 years, May and Taylor (Deacon would officially retire in 1997) would do this using an ever-changing array of guest vocalists including Elton John, Luciano Pavarotti, Wyclef Jean, and George Michael. But in 2004 the band teamed up with former Free and Bad Company frontman Paul Rogers, with whom they would tour and record until 2009 as Queen + Paul Rogers. In this reviewer's humble opinion, these are dark years for the band who otherwise brought a certain irreplaceable and fiery presence to everything they touched. Despite taking the band in a new and unexpected direction that alienated everyone from long time fans to would-be new fans, the teaming of Queen + Paul Rogers would record a double live album along with a 14 song collection of bizarre and tacky tracks called The Cosmos Rocks and let me assure you the cosmos most certainly did not rock.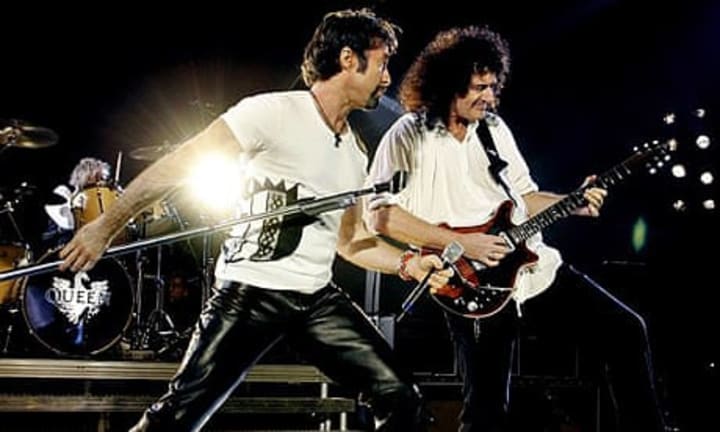 A New Hope
After parting (bad) company with Paul Rogers in 2009 the band waited just 3 years before bringing in fresh blood, this time it was 30-year-old Adam Lambert, a vocal maniac with a theatrical background who was fresh off of season 11 of American Idol, where he proved to be a show-stopper who was miles above the competition. For reasons unexplained (I have ALOT of conspiracy theories) Lambert came in second, but this twist of fate allowed him something that winning the reality singing competition wouldn't have - complete creative control over his career. To date, Lambert has released 4 solo albums, but he has also played over 215 shows as the electrifying frontman of Queen + Adam Lambert. Despite touring in 2012, 2014, 2016, 2017, and being in the middle of a Covid-19 - delayed 2020 tour, they had never released an album together. But all of that changed on October 2nd.
Queen + Adam Lambert - Live Around The World
Laying my cards on the table... y'girl didn't expect to be terribly fond of this album, The thing is….the idea of a Queen with Adam Lambert live compilation sounds like it could be a dead-eyed 60 minutes of Lambert embellishing a childhood dream while May, and Taylor try to relive their glory days and an audience is left unimpressed - Furthermore, the idea of a live compilation gives me an involuntary kegel, where is the continuity? Where is the feeling that you are really there? Where is the setlist that reflects a specific period of time in the artists' career, where is the authentic connection!? …..to say the least, I wasn't highly optimistic.
Ice coffee in hand, heart resting nervously in my chest, I press play…
The first thing to note is that this is a noisy live album, and I assure you there is nothing wrong with that, I love a good raw live album (to the extent that one exists), let me hear the venue, let me hear the frontman take an extra breath in place of a word, let me hear a real live album with spectacular moments and humble concessions, let me hear anything but an overproduced, indulgent, sterile, collection of tracks.
Highlights and lowlights
Live Around The World opens with the 1984 track "Tear it Up" taken from Queen + Adam Lambert's 2018 show at the O2 in London, immediately we get a vibe for the overall tone of this album: fast, heavy, and indisputably Queen.
The 3rd track is "Another One Bites The Dust", a song with quite a storied history, the song was written by, then bassist, John Deacon, in response to Michael Jackson telling the band that they needed a more danceable track. Since only half the band actually liked the tune (Deacon and Mercury) it was also at MJ's insistence that they released it as a single for the album, The Game. This is just a small piece of the song's history, and it is definitely worth looking into if you are a nerd for music like me. That said, Lambert delivers a faithful interpretation that proves why he is a great fit at the front of this band.
Next, we get Fat Bottom Girls, a song that feels cringier with every year that passes, yet somehow Lambert delivers it in a way that not only feels fresh but as unsleazy as possible.
It opens with a notably heavy guitar sting before Lambert counts in the harmony, and then it's on. The performance, taken from the band's 2019 show at American Airlines Center in Dallas is accompanied by the Dallas Cowboys Cheerleaders who join the band at the start of the 2nd verse and continue to "dance?" ..well... stomp and wiggle at least… for the next 4 straight minutes. An interesting lyrical change occurs entering the 3rd verse when Lambert seems to throw a little playful shade towards Brian May - the moment plays out like this…at the onset of the verse, Lambert makes eye contact with Taylor before pointing directly at May and singing "he's got stiffness in his bones'' as opposed to the May penned line "I've got stiffness in my bones'' whether this was a reference to May being the eldest member of the band at age 72, or whether it was a reminder that girly cheerleaders will never give Lambert any kind of "stiffness", we can really never know for sure.
Overall a pretty solid rendition of this track, best reserved for an audio medium as watching it raises alot of questions including, why are the Dallas Cowboys Cheerleaders making an appearance when there's nary a "fat bottom" in the whole lot, the incredibly ironic choreography ensures that this is basically the only thing I can think about while watching this….does anybody on stage recognize the irony? And if not, HOW???? Anyways, I digress.
Neil Fairclough's delivery of the iconic bass riff at the start of "Under Pressure'' is so smooth it sounds as if it's being played on keys and not a guitar, he accomplishes this while not coming off as lazy, complacent, or bored. As with most of the album, this is a pretty solid track, unfortunately with that said, it is also probably the low point of this outing. Perhaps for lack of a celebrity guest, Lambert sings the infamous Mercury/Bowie duet with Taylor, the band's 72-year-old drummer. Let's consider this for a moment, Lambert is 37 which is fairly young for a deity, he has a recorded octave range of 3 and 6 semitones (spanning E2 – B♭5, for theory nerds), rock opera legend MeatLoaf once compared him to Whitney Houston and Aretha Franklin, his voice is insured for over $50 million dollars, and Taylor himself told BBC in 2012 that Lambert had "the best range I've ever heard". All this isn't to say that Taylor himself is in any way a terrible singer, however, he's 72 years old, and busy drumming, this isn't Wembley and he isn't 36 anymore. Don't get me wrong, Taylor is impressive for 72, but amongst 79 minutes of vocal and musical highlights, he left me checking to see if one of my earbuds had stopped working.
Worth noting is that this album contains a version of "Who Wants To Live Forever" performed at the Wight Festival in the U.K on June 13, 2016, the night after the PULSE Nightclub shooting in Orlando, Florida. Clearly emotional, Lambert dedicates the song to the victims and "anybody who has been victims of senseless violence or hatred". It's a worthwhile dedication and one that I can't help feeling Mercury himself would have made.
Some of the songs on this album are show stoppers and "I Was Born to Love You'' is one of them. The song itself was originally a solo effort by Mercury and appeared as an upbeat dance track on the album Mr. Bad Guy, but like a handful of other songs, it slowly joined the queen catalog full time and was re-tooled into a rock-ballad in 1995. It's this rock ballad rendition that the band delivers during a show at Tokyo's Summer Sonic in 2014, the band obviously saw how powerful the performance was, as it was released as one of 2 singles for the album, and it truly is one of the loveliest slow songs on this 20 song spectacular.
The second single, "The Show Must Go On", was the final track on the band's Innuendo album which was released just 9 months before Mercury would succumb to AIDS-derived bronchopneumonia. The song, written by May and Mercury was a testament to the latter's insistence on recording right up until the end of his life, something that would result in some of the most raw and sincerely emotional tracks in Queen's catalog. In the end, it is a song that is perhaps too bittersweet a tribute to the spirited legacy of Queen and the very existence of this album.
The 14th track onward is all taken from a single show on February 16th, 2020. The show was called FireFight Australia and was a benefit to raise money for Australian brush fire relief. To commemorate the event they replicated the setlist from Queen's 1985 performance at the Live Aid benefit concert for the Ethiopian famine. The set consists of "Bohemian Rhapsody", "Radio Ga Ga", "Ah Ohs", "Hammer to Fall", "Crazy Little Thing Called Love", "We Will Rock You", and "We Are The Champions".
After being recorded by over 60 different artists "Bohemian Rhapsody" can often come off as tired in alot of cover versions, in spite of this, Lambert somehow manages to deliver the track with all the commitment and honesty that anyone could ask for. When it came time for the "Ah Ohs" I was concerned...I had read the tracklist and I spent 15 songs suspended in abject terror, not knowing how I would feel hearing Lambert perform Mercury's iconic vocal scales. As it turns out the band did, arguably, the classiest thing and played footage of Mercury performing "Ay Oh's" at Wembley in 1986.
Each of these remaining 7 tracks is special in its own right. And sealing the deal with "We Are the Champions" is a fitting and explosive exit. And it stands as much of a statement on the band's unapologetic and furious approach to rock and roll as it ever did; which isn't so bad for a band with a combined age of 182.
TL;DR
For their first release together, this album is a welcomed surprise that manages to feel fresh without feeling sacrilegious.
Very rarely if ever in rock music has a second (nay, 3rd) generation frontman appeared who could strike such an elegant balance between his own identity and a deep, heartfelt respect for the source material. Listening to these 20 tracks one gets the feeling that he isn't just singing Mercury's words, he is singing the words FOR him.
This album is well worth a listen for fans of Queen's catalog and collectors can also find it on a limited edition red vinyl, that was half-speed mastered at Abbey Road.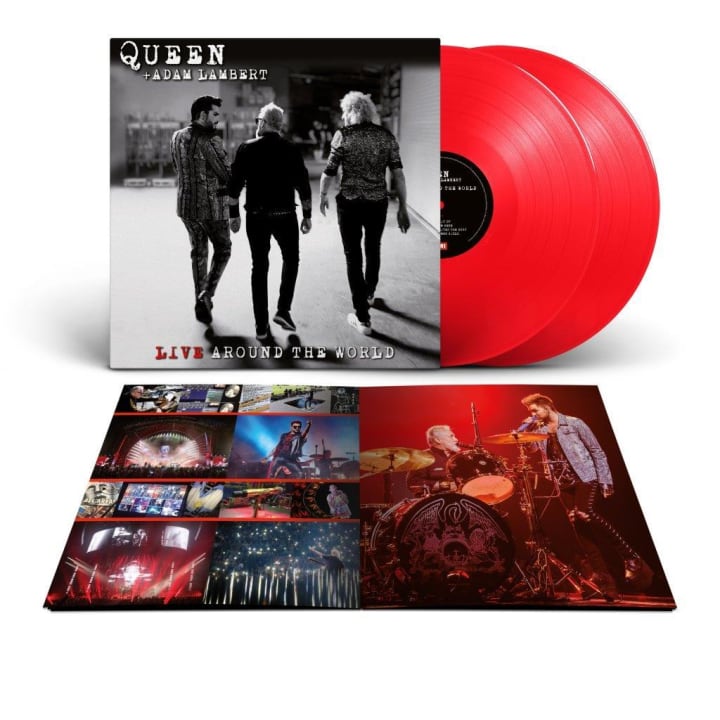 Notes:
As I mentioned the tracks aren't taken from a single show and the 20 tracks on Live Around The World are taken from 8 shows recorded between 2014 and 2020, since I had quite a time getting a concise list of when these appearances took place, I did the leg work and compiled a list below:
Tracks 2, 3, and 9 recorded Sunday, August 17, 2014, at Summer Sonic in Tokyo, Japan
Track 8 recorded June 16, 2014, at iHeart Radio Theater, Los Angeles, California.
Tracks 7, and 11 recorded June 13, 2016, at the Wight Festival, UK
Tracks 5, and 6 recorded May 20, 2016, at Rock in Rio, Lisbon, Portugal
Tracks 1, 12, 13 recorded February 7, 2018, at The O2, London, U.K
Track 10 recorded September 28, 2019, at the Global Citizen Festival in New York, New York
Track 4 recorded July 23rd, 2019, at American Airlines Center Dallas, Texas
Tracks 14, 15, 16, 17, 18, 19, and 20 recorded February 16th, 2020, at FireFight Australia in Sidney, Australia