Lindsey Stirling Brings Christmas Home
Her Home For The Holidays Show and What Makes Her So Incredible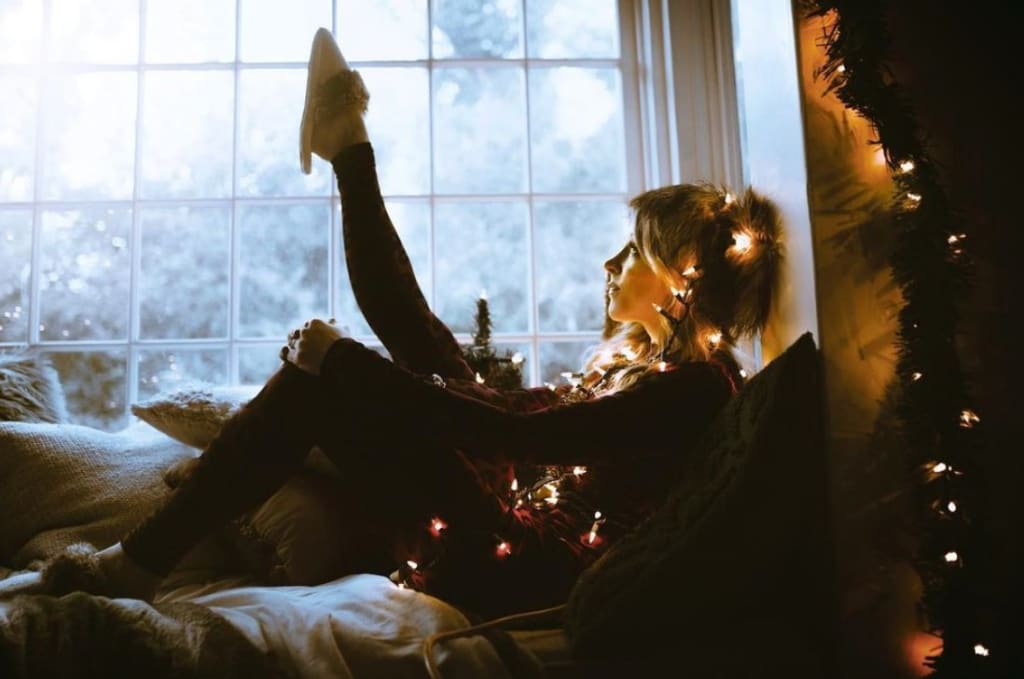 It isn't often that you come across a musical artist that appeals to a wide range of humanity. Sure, "pop" artists are theoretically exactly that but in reality they frequently have limited fan bases that are often not very diverse. It's even less often that an artist that fits this criteria is a person who rarely sings.
The talented Lindsey Stirling is one example. I had the chance to see her online Christmas show yesterday and must tell you that it was delightful. Even having been a supporter of her work for a long time now, I did not really know what to expect. Everything has been rather hard to predict this year. That being said, the streaming concert surpassed any expectations.
If you don't know her, she is a violinist from Arizona who got her start on Youtube in 2007. She is a very faithful Mormon and made her first national appearance on American's Got Talent. When I attended my first Lindsey Stirling concert in 2016, I noticed the crowd was comprised of everyone from middle-aged people with a clean cut look to youthful kids with a Goth vibe. It was a group of people young and old, black and white, male and female… And listening to her music often billed as "Electronic" in style, I can understand why.
This show mixed traditional songs both religious and secular in nature with a few new songs that were part of her Christmas record "Warmer In The Winter" from a couple of years ago. There were only a few that contained any type of vocal and one was actually featuring her in that role.
The concert had both a raw and real insight into her own live and faith as well as a very theatrical and a bit cheeky feel. All in all, it had something for everyone. The range of emotion gave a fitting balance between the serious and reverent side of the holiday season and a more playful and childlike feeling that may take you back to childhood days.
One segment of the show was filmed in a residential neighborhood and took on the idea of doing a bit of Christmas caroling. Sterling and her crew or dancers and those working behind the scenes knocked on doors and surprised residents with a live show right there in their driveways and on their streets. Neighborhood children were dancing and families held each other tight.
In a couple of other parts, Sterling opened up about her own personal hardships and provided uplifting and encouraging messages of hope and faith. These touched on losses of those close to her and the impact of a chance encounter with a homeless man named Dave in New York while traveling during missionary work for her church.
Some scenery, like that in the background when playing "We Three Kings" so beautifully, was simple and not flashy at all. Some used stunning lighting methods to capture reverence and warmth to perfectly match the music. The performance of "Angels We Have Heard On High" comes to mind for it's powerful imagery and storytelling.
Then there was the fun stuff like "You're A Mean One, Mr. Grinch" and "All I Want For Christmas" featuring theatrical choreography like you might see on Broadway.
Not everybody likes a show that is too serious. Nor does everybody like one that is cheeky. It worked out to be a solid mix of the serious and the silly, the fun and the formal. As such, like most of her pieces, the concert had appeal to many.
Overall, the visual treat of such style and artistry combined with the primary purpose of the show, the music, came together for an incredible special.