Lil Uzi Vert: Eternal Atake Review
8/10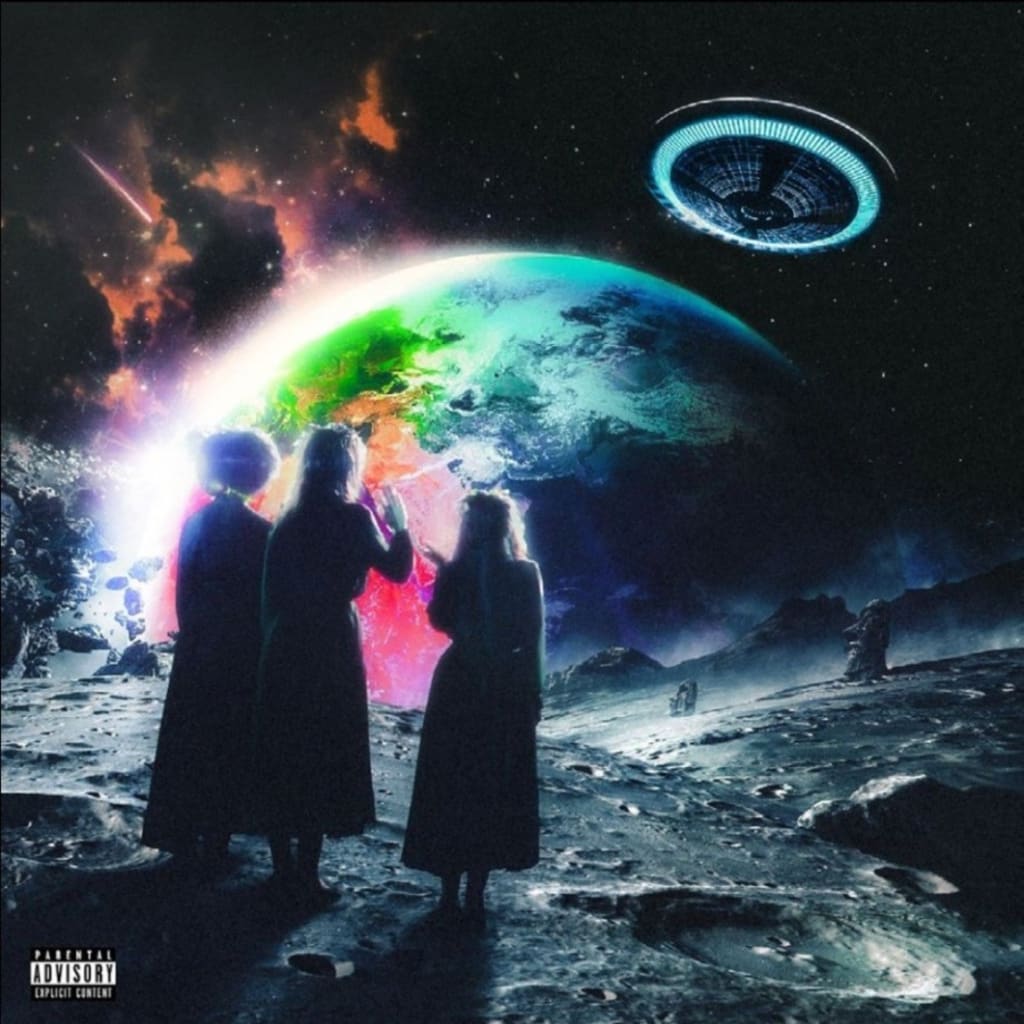 Well, it was an another exciting weekend for music again. Philadelphia Native Rapper Lil Uzi Vert dropped his long awaited album, Eternal Atake this past Friday at midnight.
A little background about Lil Uzi Vert. He was born and raised as Symere Woods in Philadelphia, Pennsylvania. He began rapping in 2010 by doing freestyles and dropped local mixtapes. He then caught the attention of Producer DJ Drama and Uzi signed to his label,Generation Now, under Atlantic Records in 2013. He rose to higher success in 2016 after he released the song "Money Longer," which became his biggest hit to date. From then, he has given us countless albums/mixtapes over the years such as Lil Uzi vs. The World, Luv is Rage, and The Perfect LUV Tape.
This has been acclaimed as one of the most anticipated albums of this past decade. The history of this album goes to back to two years ago. After Lil Uzi dropped his album Luv is Rage 2 in 2017, he announced Eternal Atake as his next album. This album has been delayed so many times due to issues with his label, Atlantic Records, and so many leaks during the process. In Early 2019, it was announced he left his label and signed to Roc Nation, thanks to the help of rap mogul Jay-Z. On February 28, he posted a video with a snippet of a song stating that Eternal Atake will be released in 2 weeks, which had fans excited. Instead, he drops it a week earlier and have fans no longer wait.
While fan were waiting, Uzi did not disappear from the music scene. He was a key feature on other artists albums and songs like Yo Gotti's "Pose" w/ him and Megan Thee Stallion, Lil Baby's "Commercial," and G-Herbo's "PTSD" w/ him, Chance The Rapper & the late Juice WRLD.( R.I.P.). He also dropped two singles that led up to this album. Futsal Shuffle 2020 in December 2019, and That Way this month. Fans were still unsure about this album release date though.
I immediately woke up to the album the next morning with posts everywhere of the album release. I was able to listen to it , and after I composed my thoughts and opinions about the album.
I can honestly say that I like the album and rate it as a 8/10. It helps carry the sound that Uzi knows that works for him. The best thing is also it has no features and it is able to stand out. It is currently the #1 album on the Billboard Hot 100 chart.
The best songs on the album I would say are "Homecoming, Silly Watch, Venetia, That Way, I'm Sorry, P2 & You Better Move." They all carry that outer space/ extraterrestrial vibe theme of the album. My personal favorite that I can play over and over again is either "Homecoming" or "Venetia."
The production is what I like most about the album since Uzi is carrying this Dark, trap and space type sound kind of like how another artist who I admire Travis Scott does. "Silly Watch" is the one that suprised me with the production of the song.
On the other hand, every album has some lowlights. Uzi attempts to really rap and rhyme on this album, but he does not deliver. I've heard Uzi actually rap and freestyle in earlier songs and has done better than some of the rap on this album. The worst song on this album on my opinion is "Baby Pluto."
Overall, this was a really good way for Lil Uzi Vert to come back in the rap game as I view him as a few of the new school I can enjoy and tolerate. This leads me excited to see what type of plans he is up to next and more good music to come.