LiaSimone
Independent Music Artist To Be On The Lookout For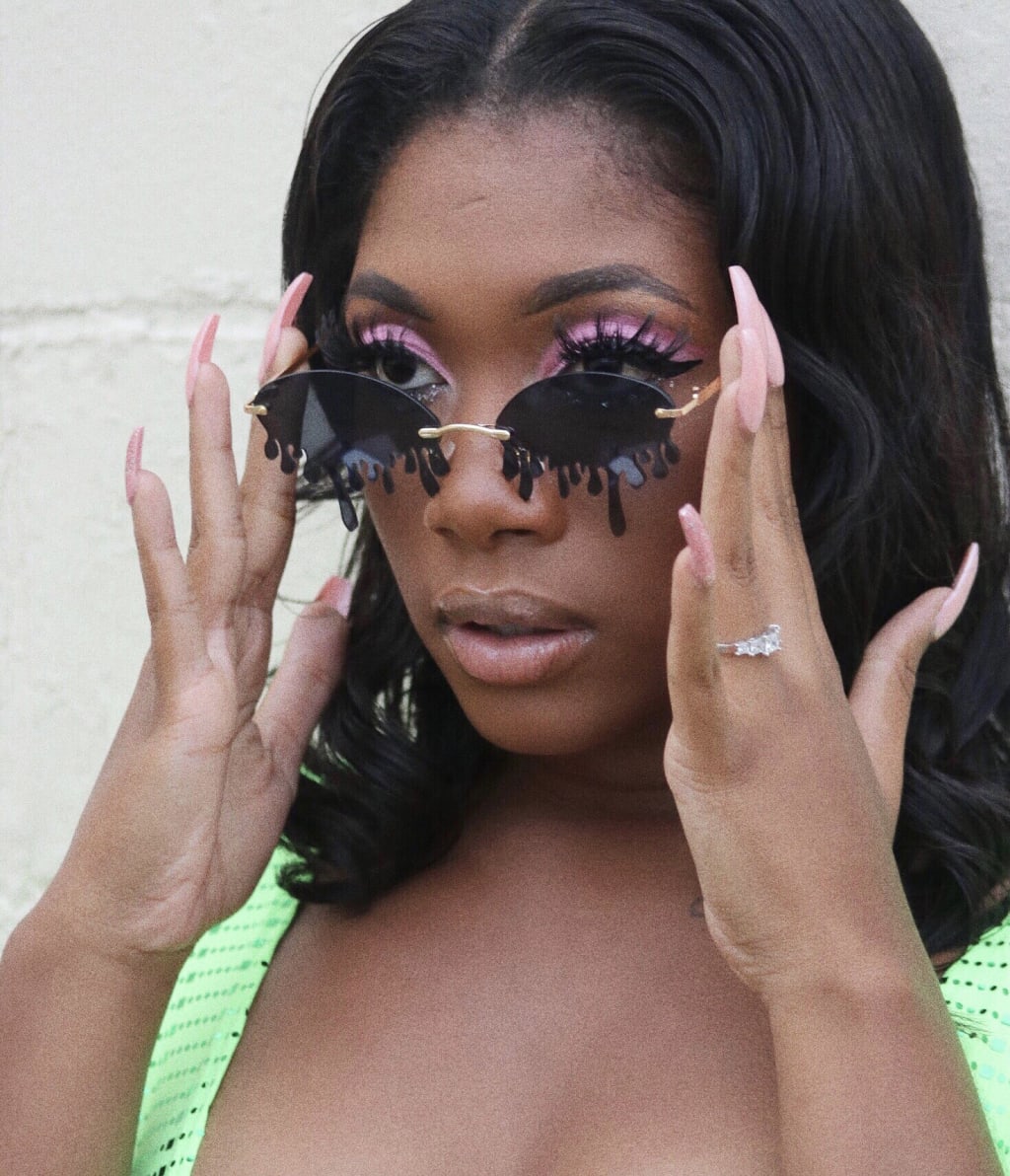 LiaSimone: Photographed by Jayden Chatman
LiaSimone is a Singer, Songwriter, Recording Artist, and Director. from Detroit, Michigan. A young creative on a mission to make it. She's someone who's had a passion for singing all her life.
People of all ages can relate to her music at some point or another. When asked to describe herself, she says her brand+music is split in two.
The "Lia" side of her is the one who loves pop music, dancing, bright colors, etc. Whereas the "Simone" half is very dark, serious, and demanding.
LiaSimone also found a passion for the performing aspect, when she joined the musical theatre in high school. That taught her the importance of stage direction, costuming, lighting, & more.
She's always desired to put on a full show, and that's why you'll most likely see her with her background dancers. Her music consists of Pop, R&B, and Hip-Hop. Women empowerment is very important to her. One of her main goals is to inspire young girls, and let them know that they are beautiful and worthy.
LiaSimone independently released her debut EP "Mood" in the summer of 2018, learning the importance of owning and registering all of your music. She directed and produced her first 3 music videos from that EP as well. LiaSimone is very involved in her craft, as she finds the locations, cast, and costumes for everyone involved in her visuals. In late September of 2020, she released the lead single off her upcoming EP titled "Can't Be Beat".
Tammy: What inspired you to become a music artist?
LiaSimone: I discovered my passion for singing at 10 years old. At the time, I had really bad stage fright, so I didn't act on it right away. As time went on, I could feel in my spirit that whatever I did, I must help and impact millions of people. I then realized that music was the way I could do both; help people, and pursue what I am passionate about.
During this time, I was heavily listening to Stevie Wonder and Lauryn Hill, and both had a big impact on my decision to pursue music. The way their music physically and emotionally made me feel, allowed me to quickly decide that this was what I wanted to do for other people.
I've always wanted to uplift and inspire, so when you mix that with my passion for singing and performing, you get none other than "LiaSimone".
Tammy: What impact do you intend to make throughout your career?
LiaSimone: As mentioned, my biggest goal was always to uplift people in any way that I can. I want to be that spokesperson for all of the people who are afraid and feel like they "can't" do something, or are nervous to follow their dreams. I want to remind people that anything is possible, and with talent and ambition, you can do anything.
I plan to be an advocate for young girls and women all around the world. My goal is to teach and remind them that they are worthy and beautiful. Beauty has no rules and doesn't just come in one look. I want to inspire and instill confidence in women all over.
Artistically, I intend to be an artist that steps outside the box and does things that many haven't done. I've had all sorts of unique ideas since a young age, and I plan to inspire other creatives to be themselves. There are no "rules".
Tammy: What was the experience like independently releasing your debut EP "Mood"?
LiaSimone: Whew! The idea of releasing anything independently can definitely be a journey for many artists. I myself, absolutely fall under that category, as it was such an experience and even very challenging at times.
Throughout this process, I had saved up about $2,000 working a minimum wage job so I could pay for my release party. I had to learn how to copyright and register my own music. I then had to find and compare the distributors, and decide who I wanted to proceed with.
All while this is happening, I was in the studio doing finishing touches, and rehearsing the show with my background dancers. It was an interesting time for me, and I learned a lot.
After weeks of getting several things wrong (over and over), I finally released my EP summer of 2017. It was a phenomenal feeling to be able to search myself on digital platforms like Apple Music and Spotify and see my songs listed.
Tammy: How did directing and producing your own music videos come about?
LiaSimone: Directing and producing my videos is one of my favorite components of being an artist. I am very self-motivated and meticulous about every aspect of my craft. This led me to take on the role of creating my own concepts and finding my own locations.
I also do casting, styling, and choosing all of the looks for my videos. Having a background in theatre, I was able to pick up on the importance of concepts, themes, and stage direction. I am also a very hands-on artist, so I like to take part in the editing process and handpick the video clips from start to finish.
Tammy: Please tell us about your Single "Can't Be Beat"?
LiaSimone: "Can't Be Beat" is a theme of accomplishment. It's a proud moment of overcoming a situation that attempted to knock you down, and even if it took you some time, you're now back up standing tall. It's a blatant diss to all of the haters who never have anything positive to say, and constantly want to demean and discredit you.
Specifically, lyrics saying "That bag right, don't know defeat, I'm on mine, I "Can't Be Beat" and "I'm on fire, you feel the heat, you might want to have a seat" are directed at all of those people.
It's also a nod to all of my confident and independent women out there who know they're running the game! The whole second verse is about being braggadocious, and living up to the things you say.
For the music video, I wanted a really powerful, minimalist look for the location. I wanted to be engulfed in a still environment, to really highlight the words that I'm saying.
Tammy: What are some memorable moments in your career so far?
LiaSimone: I'd have to say my most memorable moments so far were independently releasing my first EP, performing for Arts, Beat & Eats, a radio interview with 105.9 Kiss FM, and performing at the Music Hall (now known as Aretha Franklin Jazz Cafe) in Detroit.
This last one tops the list because my name and the photo were displayed high up on their billboard above the venue, and that was my first time seeing "LiaSimone" that high up in lights. It was an incredible feeling.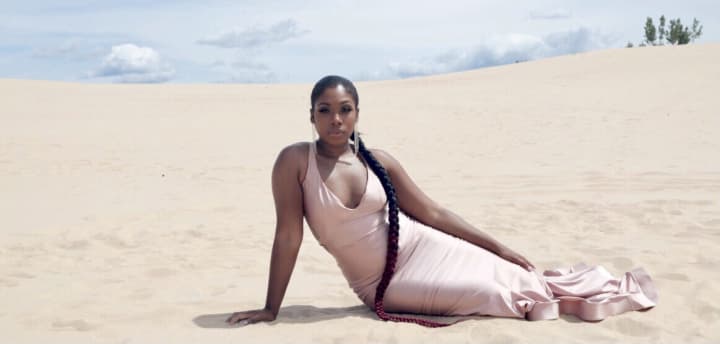 Tammy: How has the music industry been for you during the pandemic?
LiaSimone: For myself, this pandemic altered and slowed down a lot of my plans. I'm sure every single person can agree. It pushed back the release of my second EP, and I feel like I was only able to do a quarter of all the things I wanted to do in 2020.
Just like many other artists and musicians, we lost out on a lot of financial support, and performances due to canceled events. Being an artist whose career thrives on the fast pace of the industry, it was super important to stay inspired as everything came to a standstill. I plan on making the most out of 2021 in the safest way possible.
Tammy: When you think of women empowerment, what comes to mind?
LiaSimone: The main thing that comes to mind is unity. I really believe in the bond and sisterhood between women, so I know we can do anything when we all come together. I believe women empowerment is liberation and recognizing that we're much more than our looks.
It takes time to unlearn a lot of the harmful ideologies we were taught growing up, so as that happens, we have to continue to unite and remind ourselves that we are worthy and capable of doing anything we want to do.
Tammy: What do you enjoy most about the work that you do?
LiaSimone: I love the freedom that I have. Being able to write what I want, and come up with my own concepts, allows me to use my voice for a purpose. You have a lot of control being independent, and you can work at your own pace.
I also love the performing aspect. It takes a lot of courage to put yourself out there, and constantly perform in front of different audiences, most who haven't even heard of you yet. So for me, I just love and respect the craft. I enjoy being able to express myself through art. It's one of the best feelings.
Tammy: What else can we be on the lookout for?
LiaSimone: Definitely stay tuned this year for the release of my sophomore EP. It's been a work in progress throughout the pandemic, and I know it's going to be everything I want and more!
I really love the visual components that come with the music, so I'm excited to announce the upcoming videos that will connect with my EP.
Be sure to watch my previous music videos, and subscribe to my Youtube Channel "LiaSimone" to get updates as the new ones roll out this year.
Keep up-to-date with LiaSimone by connecting on social media:
About the Creator
Filmmaker/Actress/Writer/Journalist/Publicist
Award Winning Multimedia Creator
IG @TammyReeseMedia
Reader insights
Be the first to share your insights about this piece.
Add your insights