Let's Talk About Music-Identifying Software
"What was that song that went da da da-da da-da da da"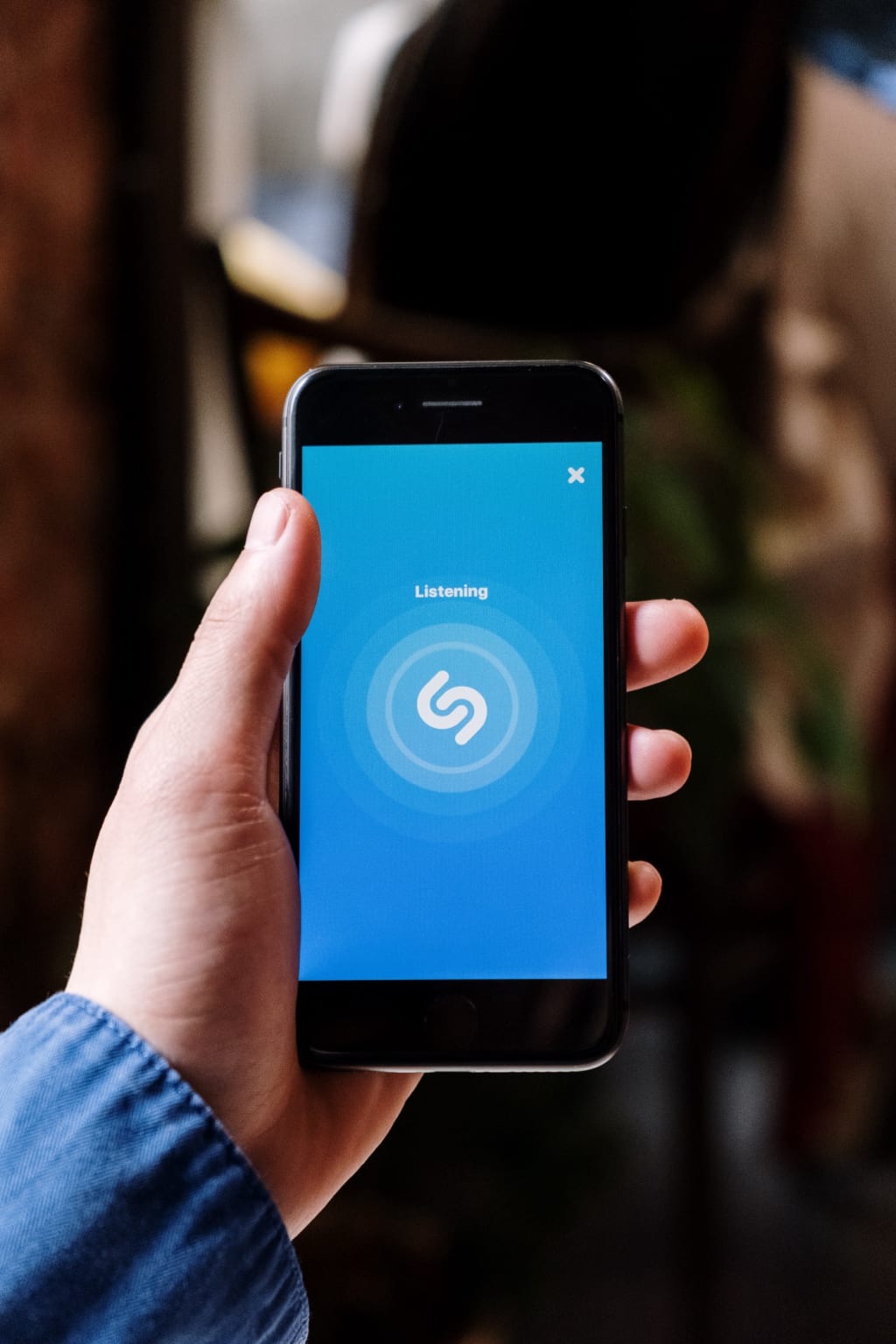 Photo by cottonbro studio on Pexels
Have you ever heard a song somewhere but couldn't figure out what it was called? Maybe you remember a certain lyric but can't find it on Google, or maybe you heard it at a party and wished there was an easier way to find it without having to memorize the lyrics and scour the web for it.
Well, that's exactly what music-identifying software was made for.
The most popular software is called Shazam, which I'm sure many of you have already heard of. This is an application that can be downloaded on iOS, Android, macOS, and Windows.
In order to identify a song, you can simply tap the Shazam button while in the app, and it will listen to whatever song is playing around you and identify it. This has saved me many times from scorching the web with the little knowledge I had of a song I had heard a few hours prior.
There are a few other popular apps and software which may arguably have better features compared to Shazam, but I won't be talking about those. This is because many of you probably already have some sort of music-identifying software on your mobile device without realizing it.
The first of which is via Snapchat. I'm sure many of you didn't know that if you hold your finger in the middle of the screen on the camera page of Snapchat, you will be greeted with a page that can identify songs the exact same way that Shazam can. There's no need to have both applications when just one can do it all.
For all you iPhone users, if you didn't know, Shazam is actually built into Siri. You can simply say, "Hey Siri, what is this song?" and it will operate just like Snapchat and Shazam. No need for an additional app, just the voice assistant built into your phone.
Additionally, this can even be done through an Apple Watch. So no need to pull out your phone, just let your watch take care of it.
But now the best option of all is Google Assistant. Google Assistant is available on all Android devices as well as iOS devices (unfortunately, on iOS, Google Assistant can only be used while in the app).
On the surface, Google Assistant functions the same way as Siri in terms of song identification. Although what many people don't know is how versatile it is compared to its iOS counterpart.
After you say, "OK, Google, what is this song?" it will identify whatever song is playing, but it can do much more. You can actually sing the song yourself, and it will still identify it with moderately good accuracy.
If that wasn't impressive enough, Google Assistant could also identify a song while you hum the rhythm.
Gone are the days of typing something like "da da da-da da-da da da" into Google, hoping to find that one song you couldn't remember the lyrics of.
In case you were wondering what song "da da da-da da-da da da" was, it's Tequila by The Champs. I know there is no way anyone could have possibly figured that out just by looking at it, but I actually sang this exact rhythm to Google Assistant, and it got it immediately.
So now, not only can song-identifying software be used hands-free, but it no longer requires the actual song to be playing in the first place. I'd say that's pretty impressive and extremely useful for all music enjoyers.
If you enjoy my post, please consider following my profile since I plan to post about exciting gaming-related news and talk about technology, design, and social media in my stories.
With that being said, thank you for reading my post and for subscribing to my content. Have a good one.
The original version of this story was published on another platform.
About the Author
I write articles in my field covering gaming, filmmaking, media, technology, and design. You can subscribe to my account to get notifications when I post on Medium and Vocal Media. I support Illumination Integrated Publications as an editor and moderate the Slack Workspace, where you can share your Vocal Stories with thousands of members free of charge. I own and manage two publications, one for gaming and one for YouTube. You may join via my referral link if you are new to Medium. You can also join Vocal Media to share your inspiring stories. I look forward to reading your posts on both platform.
social media
About the author
I specialise in Media, Design, and Filmmaking. I support Illumination Integrated Publications on Medium as YouTube coordinator. https://www.youtube.com/watch?v=F9DhuGQYbpI& I also own two publications.
Reader insights
Be the first to share your insights about this piece.
Add your insights