Lester Bangs: A Troubled Hero
Lester Bangs was a true music journalist who weaved words with ease and clarity.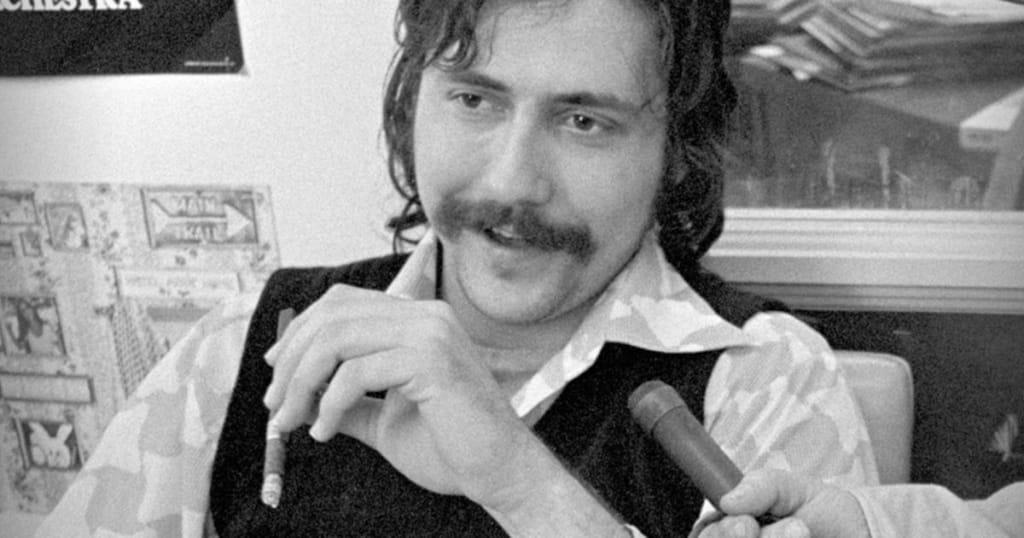 In the world of music journalism there are so many writers who try to imitate, who try to practise the art as a way of pulverising their peers. Through words, magic can happen, and when it comes to music reviewing or music criticism, one man stole the show. The man in question was Lester Bangs, a troubled hero, a man on the line, disenchanted by life but engrossed by those sounds and alcoholic tendencies.
Bangs was true poet. A walking mess, but such an honest, writer, with aches and pains like the rest of us. His writing ability was beyond normality, his words danced onto the page, they created a source of information, and they sparked a blaze of interest. He critiqued albums with force and brutally honest prose, he catered for the disenfranchised, those runaways who were sucked in by music.
With all the talent in the world, Bangs fought alcoholism. He drank endlessly, even when writing, when weaving words. He was broken at times, a man walking a tight rope, brushing against oblivion, eventually falling in. The road to ruin was set, but he tried to overcome his problems, he tried to be a respectable professional.
With all these demons corroding his mind and world, Bangs still wanted to be someone. And As a writer at the legendary Cream magazine, Bangs sent a review to Rolling Stone magazine. He wrote a note to them, stating if they had a reason not to publish it, he wanted to know straight out WHY? Rolling Stone published it without a word spoken. And that was Lester Bangs's foot in the door as they say.
Bangs would use his new role to great effect. He would write reviews with honesty and clarity, reviews that were structurally brilliant. The words he chose to use just worked together in unison, beautifully fused, and he didn't care who he offended either, as his ethos was rooted. This meant that he saw musicians as normal, breathing human beings, not superhuman, or equipped with superpowers. And he would interview bands and ask them some awkward questions.
Music journalist Jim DeRogatis wrote a biography on Lester Bangs, an insightful book about his crazy, polluted life. DeRogatis was one of the last journalists to interview him before his untimely death in 1982. It is one of those poignant reads which showcases Bangs's rally for aid, but never receiving it in the end.
Bangs would go on to accidentally end his life. He swallowed too much cough medicine to try and eradicate a terrible cold. On this day, the world lost a great writer, a wordsmith who could have gone to write fiction as well as weaving words about music.
And you can find his work spread across the internet, little morsels of greatness integrated. As well as this, there's also books containing Bangs's reviews and features, one such book is called Psychotic Reactions And Carburetor Dung. It showcases his writing in a whole new light. It's a fascinating read, with snippets and paragraphs written with sheer exuberance and professionalism. By delving in, you may take something from it. It may enlighten your senses and steer your writing in the right direction.
Journalists talk about Bangs as an inspiration, fiction writers even marvel at his words. If he was still alive and writing, then the publishing world would be in great shape, there would be books galore, examining music. Bangs would flirt with controversy, he would write with honesty and praise when needed.
That's the thing. Bangs never let his fingers slip into praising bands for nothing. He wrote concisely, never saluting a band for his own gain. When it was needed, he would bellow at the rooftops, but when he wrote negatively, he would roar like a lion.