'Leaving Neverland'—A Legacy That May Never Be Confirmed
Is there healing when you can never receive justice?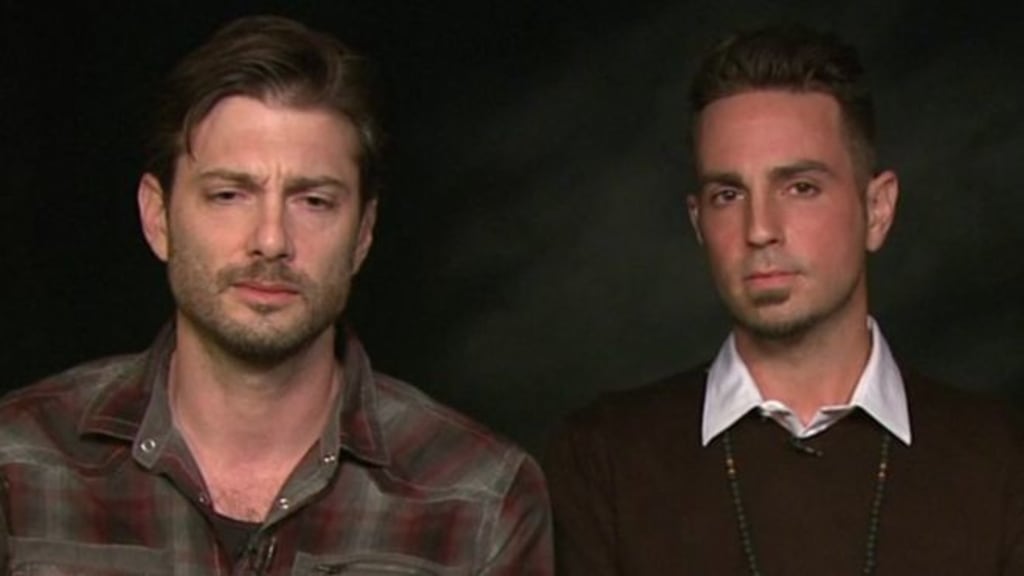 Leaving Neverland, a two-part HBO documentary that chronicles the stories of two men who report they were sexually assaulted by legendary pop star Michael Jackson, is a story that may have needed to be told by some, but for others, may only pour salt in a lifelong wound.
To be sure, as soon as #LeavingNeverland became available online, fans of #MichaelJackson immediately hit social media, trying to protect their hero's legacy. The Jackson estate has attempted its own form of damage control, suing HBO, and stating that Leaving Neverland was nothing more than character assassination. However, for anyone who has endured any sort of sexual assault in their pasts, the stories of James Safechuck and Wade Robson are painful reminders that while a lifetime might pass, the pain of going through sexual assault just never quite goes away.
Robson's mother acknowledged that after her son won a dance competition and Jackson promised that he would help Wade Robson become a star, she moved her son and daughter from Australia to Los Angeles in order to make that happen. She got the sense that something was amiss when they were staying at Neverland Ranch once and it seemed as though her son and Jackson were avoiding her.
The men are haunted, to be sure. One need only look at the fact that Safechuck has, after all these years, kept a diamond ring that he says was used in a wedding ceremony of sorts between himself and Jackson when Safechuck was only around 10. According to the documentary, Safechuck was there when Jackson bought the ring, and Jackson apparently told the jewelry store attendant that Safechuck was there to try rings on as the ring was meant for a woman with small hands.
There is no clearer sign that Jackson at the very least knew that what he was allegedly doing was wrong and that in itself is shattering. That Safechuck has kept the ring and just looks so haunted as he relays the story of what allegedly happened over the course of years with the #KingOfPop is even more so.
The estate of Michael Jackson has said that Leaving Neverland breaks a "nondisparagement clause in a contract with Jackson from the early 1990s," according to the New York Times, and around 1993, Safechuck and Robson told authorities that Michael Jackson did not molest them. Robson even testified on Jackson's behalf nearly a decade and a half ago. As with most things, though, therapy and growth can change a person's understanding of what may have happened in someone's youth, and Robson and Safechuck are now saying that they endured sexual assault at the hands of one of pop music's most enduring figures.
By any account, the stories of what both Safechuck and Robson allegedly endured are harrowing, but now that Jackson is gone - he died in 2009 - where's the healing for these two men? For a good lot of Jackson's adult life, allegations and charges of sexual molestation and assault followed him, but now that he's gone, is healing possible for either Safechuck or Robson?
Certainly, if these men are undergoing therapeutic treatment for having dealt with sexual assault, they are well on their way to finding that sense of peace that comes with healing. However, Jackson is no longer here to either defend himself or be found guilty for doing as these men say he did. Fame is a powerful tool, and from the sounds of things, both Safechuck and Robson were lured by a man used to having what he wanted when he wanted it. Granted, by all accounts, Jackson was a gentle soul, but Leaving Neverland certainly portrays him as a man who very definitely knew what he was doing was wrong.
The second part of this documentary airs on March 4, 2019, but questions will always remain. Jackson was dogged for the latter quarter of his life over allegations of sexual assault, and many of these were settled out of court. Some will argue that both Robson and Safechuck were groomed for moments when Jackson's alleged abuse might surface, and as such, knew exactly what to say in order to keep Jackson safe. However, now that Leaving Neverland has come out, is it possible for Robson and Safechuck to finally find peace?
When the alleged assaulter is gone, can a victim become whole without seeking justice?
These continue to be alleged crimes, and while the documentary does give Safechuck and Robson the chance to tell their stories outside of a courtroom, there will never be any full resolution for anyone involved.