Latest With Sound Judgment and Drink Champs Podcasts: Podcast Festival In Brooklyn
Pod-Alization: podcast news so your eyes can advise your ears.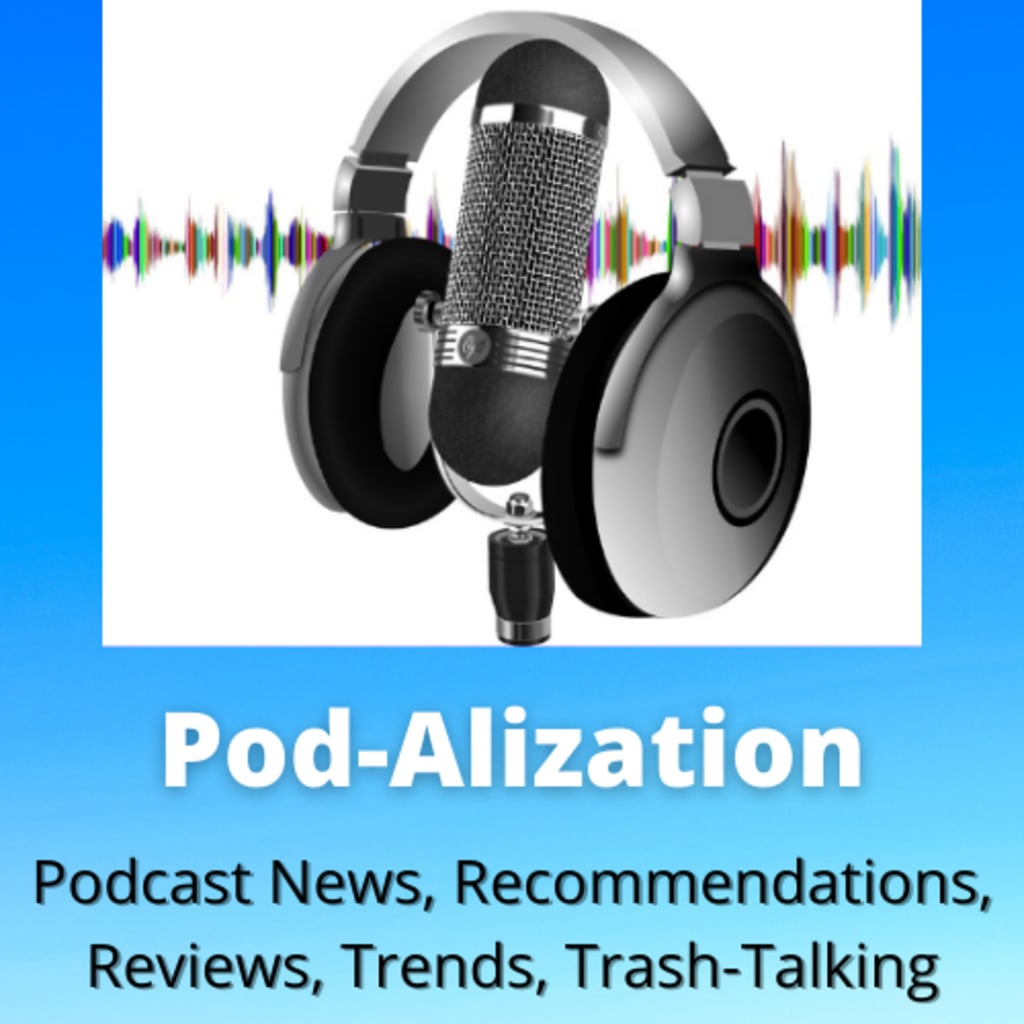 Sound Judgment podcast talks hostiness with Speakers HOFer
Elaine Appleton Grant, the creator and host of the Sound Judgment podcast tells this story: "National Speakers Association Hall of Famer Jay Baer told me something recently about the financial value of a story that had never occurred to me.
"And made me glad that I'm a huge believer in lifelong learning."
"He said this: 'A good keynote speaker tells the same story many, many different times a year, often for several years running.'"
"As a result, this signature story is often worth millions and millions of dollars."
Grant observes that, like the typical podcast host, the typical speaker—no matter how successful—doesn't know WHY their material is good. They're just operating on instinct. Grant knows that also means speakers / hosts don't know how to improve their performance.
Grant has been on a quest to identify the universal skills of a host that she calls "hostiness."
On the latest episode of Sound Judgment, bestselling marketing author Jay Baer and Grant dissect an episode of Standing Ovation, Baer's podcast. During this fascinating episode, they pull apart a hilarious piece told by top speaker David Horsager. Baer hosts a podcast, Standing Ovation, which dissects stories from the stage for public speakers.
Grant offers sage advice to aspirational podcast hosts.
"Keep learning. Dissect your own episodes, on your own or with a guide. Deconstruct podcasts you love. You'll learn a ton and your work—your asset—will become far more valuable in the process."
On Air Fest Announces Full Lineup
On Air Fest is a live Woodstock-like experience about podcasting, except it's in a hotel in Brooklyn instead of a field in upstate New York.
The lineup includes world premieres, exclusive presentations and live tapings from Slow Burn: Roe v. Wade, CNN anchor and Audio Vanguard Awardee Audie Cornish in conversation with Kara Swisher, Dead Eyes' Connor Ratliff, the relaunch of the Peabody Award-winning On Being with Krista Tippett, Not Lost with guest John Cameron Mitchell, People's Party with Talib Kweli, Craig Finn and Kevin Morby, and more still to be announced.
From February 23-26 at Brooklyn's Wythe Hotel, the first of its kind walkthrough installation will see a floor of multiple rooms taken over by the worlds of different podcasts and their creators.
On Air: The Podcast Experience marks the latest innovation and sonic evolution from On Air and the festival's producers.
"Podcasting is a medium that should be unbound. The artists and storytellers defining the space are challenging conventions and reshaping our cultural landscape," says Creative Director and Founder, Scott Newman. "Interactive fan experiences have become commonplace in television and art, and with On Air: The Podcast Experience we are bringing your favorite podcasts to life in a brand-new way."
On Air: The Podcast Experience will also run from February 23-26, open to all festival attendees and independent ticket holders.
Latest Episode Of "Drink Champs"
There are all kinds of conversations. Calm, boring, intimate, loud, intense, instructive, and silly.
The hip-hop podcast Drink Champs has mastered fun, light-hearted conversations that contain both substance and silliness.
Drink Champs makes its official debut under the Interval Presents podcast network with a newly released episode. In this episode the Champs chop it up with My Expert Opinion! Math Hoffa, Mr. Mecc, Sean Bigga & Michael Smith-Baker talk careers, battle rap and much more.
If you don't know, Drink Champs is a podcast in which Legendary Queens rapper-turned show host N.O.R.E. teams up with Miami hip-hop pioneer DJ EFN for a night of boozy conversation and boisterous storytelling. The hosts and guests look back at their paths to success, highlighting their lives, friendships, and iconic moments within their career.
About the Creator
I am a South Jersey-based author who is a writer for the Pod-Alization podcast blog on Substack, Ear Worthy on Medium, Podcast Reports on Blogger, Auditorily on Vocal and The Listening Post on Tealfeed.
Reader insights
Be the first to share your insights about this piece.
Add your insights