Lady Raw on the rise
Lady Raw on the rise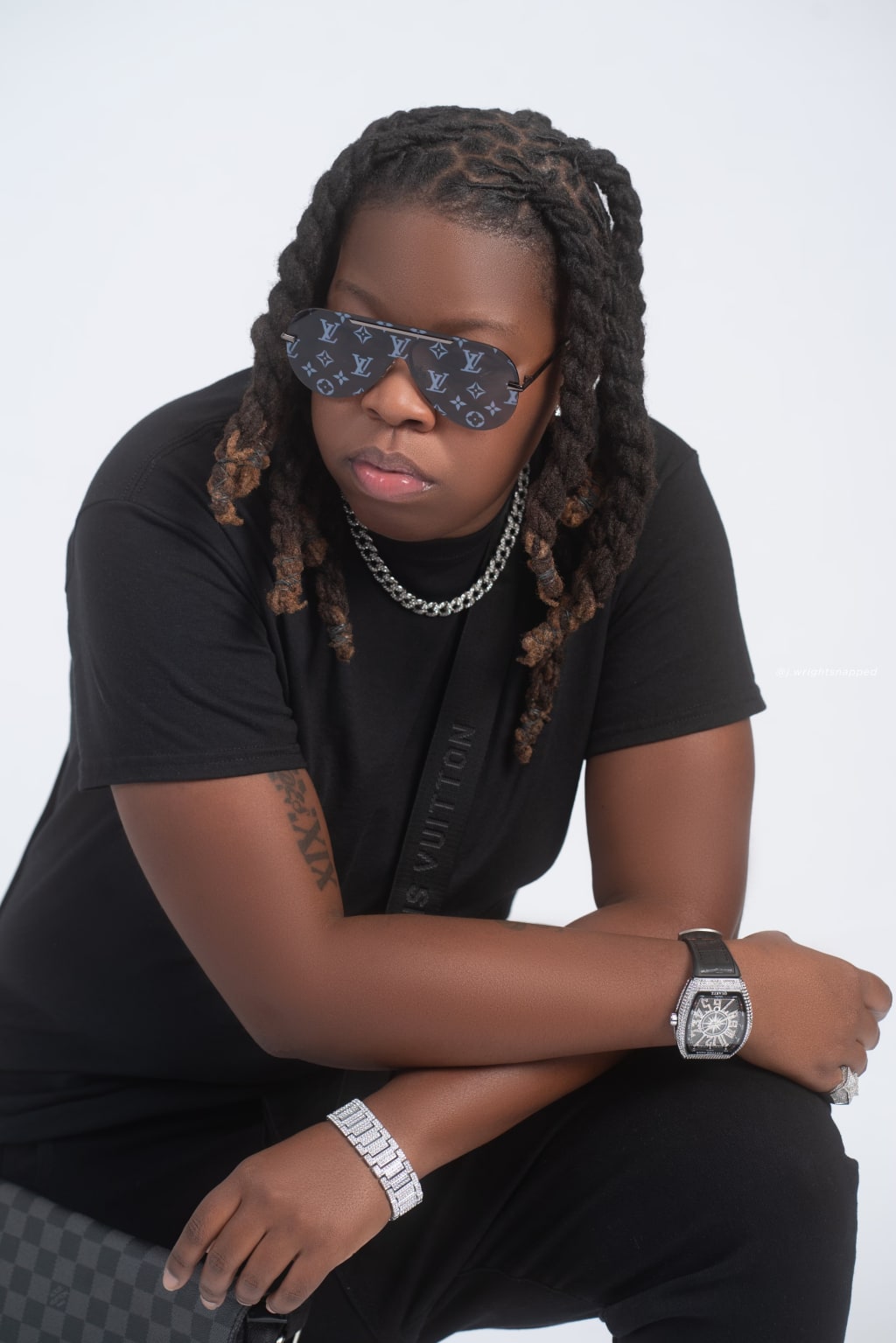 What's your name Artist Name and where are you from?
My name is Ra'Seanda Brooks my pseudonym is Lady Raw I am from Savannah, Ga I was born and raised on the west side of Savannah. Growing up I listened to different genres and different styles of music but Tupac was always in my playlist. I knew I was going to become a rapper after discovering that I could in fact rap. My most defining moment was when I was 9 years old I began writing poetry. Not only did I write it I recited it as if it was a rap song it was destiny from my birth considering that my dad was a rapper growing up so it flows through my DNA and that's why I am who I am today.
What makes you different as a person and as an artist?
The thing that makes me different as a person and as a artist is the fact that I go hard with everything I do my work ethics speaks for it's self. Anything pertaining to the music I master; It can be rapping, it can be engineering or producing. As an artist what makes me different is the fact that I think outside of the box I do different things outside my city to build momentum and establish myself as an expert in my field of music. Also as an artist I have the ability to articulate my genuine inner voice through my music as I tell my original story about my life experiences.
What do you want to accomplish in life?
I would like to accomplish a number of things. My first goal is to make it in the music industry as the best female rap artist coming from such a small town like Savannah Georgia. My Second goal is to continue branding and building my business by launching my clothing line "LaRaw" the brand and my record label TLR. Also I am starting my own coaching program with classes design in helping other artist reach their career goal. My focus would be to allow them to Pursue whatever area of the music industry that interest them rather its the music business, producing, engineering, rapping, singing or help in song writing. My artist development coaching program will help them in many areas of the music business.
Where do you see yourself in 5 years?
I see myself as a millionaire owning multiple businesses. I will always have my hands on the music industry. It is my responsibility to help other artist get on and lead them to success. In the next 5 years I envision myself having a seat at the table with many players in the music industry. I will be closing plenty record deals. I see myself in the next 5 years owning my own record label with many different artists specializing in different genres of music pop, rap, country etc. The ultimate goal for me is to transition to the film industry. In 5 years my name will be on every billboard across the nation there will be no question on who Lady Raw really is.
What do you bring to the music world?
I bring different sounds I have a Raw and uncut flow. I have a sound that's not even describable it's just different. I like to compare myself to missy elliot sometimes she can engineer produce and write and I can do all three as well. One moment I'm a female rod wave the next I can be a female Lil wayne it just depends on the day and the hour. It has always been my dream since a little girl to become a rap star so over the years I have worked hard to enhance my craft and I have did just that.
What legacy do you want to leave behind?
The legacy that I want to leave behind is for my children and my children, children. I'm leaving the gift of music, knowledge, wisdom and understanding of the music business. I to will leave behind the foot prints to guide my children in the business realm. Besides money I leave for my children and the world appreciation for good music. I leave a business model that will teach my children how to never work for anyone but themselves. And to always have a seat at the table with great men and women. Lastly I leave my name and my gift of music so that it will be a constant reminder that anything is possible.
interview
Jason James is an American journalist Andrew writer from Miami, Florida that specializes in covering the entertainment industry.