Kylie Minogue Gets Her Country On
Aussie chanteuse channels her inner "Cotton-Eyed Joe" on reductive attempt to create her own version of Lady Gaga's 'Joanne.'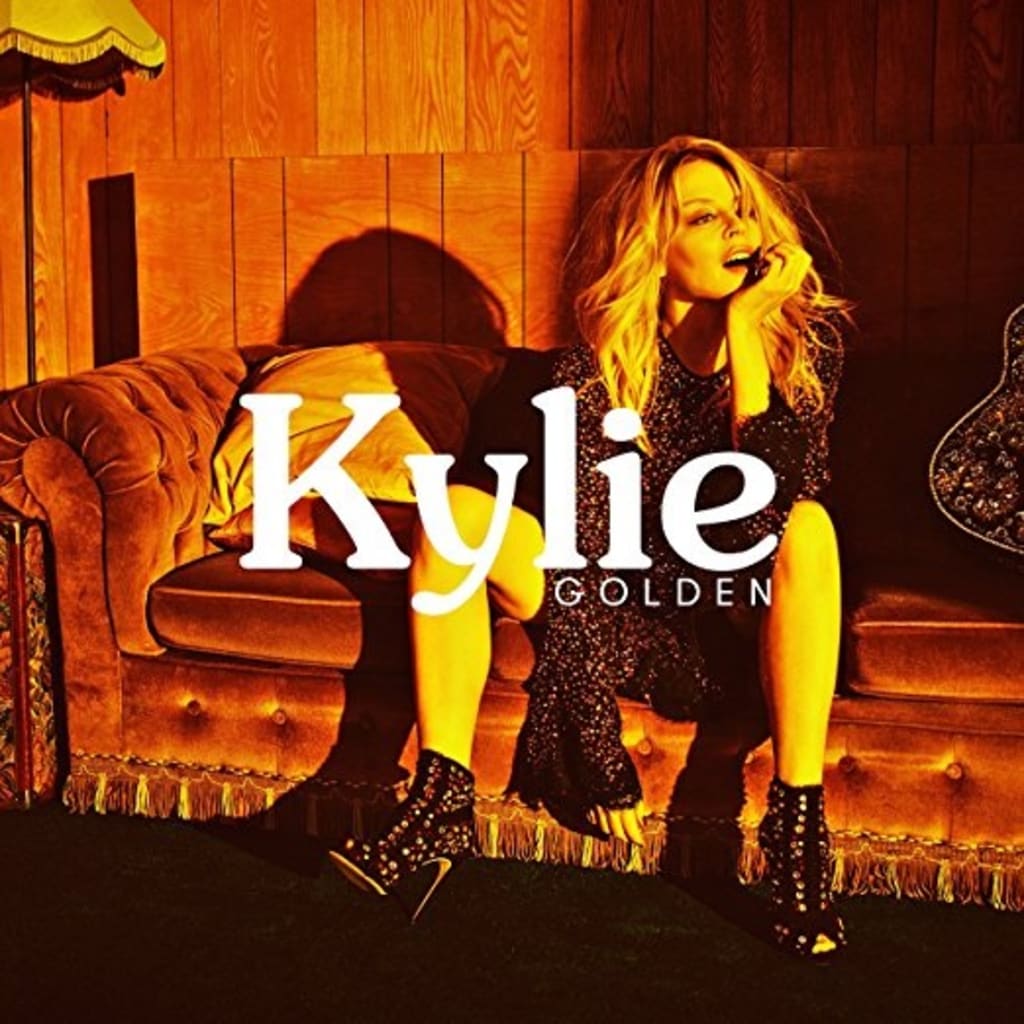 Did you think Dolly Parton would be the last artist to attempt country disco? Well, think again. Dance-pop diva from down under, Kylie Minogue, returns with her first full-length of all new material since 2014's R&B leaning Kiss Me Once.
On Golden (her 14th studio album), Minogue dives headfirst into new musical terrain inspired by her recent visit to Nashville. A large part of Golden was recorded during Minogue's Nashville romp last year and it's the first time since her endearing 1997 release, Impossible Princess, that the popstress has co-written every one of the album's tracks. Awkwardly, her stay in Music City seems to have derailed Minogue's ambitions, resulting in what can only be tactfully described as a major musical misstep. Perhaps Kylie lost focus while imbibing in too much line dancing and honky tonkin'?
Whatever the reason, we are left with the pressing question, for whom exactly Golden was intended? Was it envisioned for her pop music fans? I don't think so. Maybe it's dedicated to dance music fans? Um, no. Well maybe, just maybe Minogue was trying to expand her target audience to include country music fans? To that I can only say, hell no!
That means Golden could only have been intended to service and satisfy Minogue's limited, albeit devoted fan base, although, I really can't fathom these non-traditional Kylie tunes thrilling all of her faithful followers. However, I can imagine hearing it played in a club or bar setting, because lord knows listening to this album truly makes me want a drink!
Admittedly, the thought that kept repeating in my mind as I listened to Golden in its entirety was the recollection of Minogue's previous declaration (upon signing with BMG), that she was going to pour her heart and soul into making a record her longtime fans would adore. So, was she describing this album or her next, because Golden falls well short of her keeping that promise.
Golden's only shining moments (and they are few and far between), are the rare instances when the faux-dance beats subside into the cool downtempo tracks "Sincerely Yours," "Radio On" and the heartfelt ballad "Music's Too Sad Without You," a duet with Jack Savoretti. Also, the Initial Talk Remix of lead single "Dancing" echoes classic Kylie, but as far as the proper album is concerned, only "Raining Glitter" resembles a definitive Kylie single.
Unfortunately, Golden comes off sounding like a Shania Twain album that went horribly wrong. Could this be what they think country music sounds like in Australia? That can't be the case because then you'd have to ignore Olivia Newton-John and Keith Urban's entire output. Whatever the thought process was behind recording and releasing this album, it can only be summed up as a failed experiment.
Kylie Minogue may have just created an entirely new sub-genre of EDM called WTF, but whatever you want to call Golden, it's surely to be hailed as polarizing and divisive among fans when held up to Minogue's previous efforts. But with all that's wrong, Golden still has the potential to be saved if entrusted to the right team of remix engineers. (Where were Mike Stock, Matt Aitken, and Pete Waterman when Kylie obviously needed them most?!) Maybe if we collectively cross our fingers and hope with all our might, the musical gods will reward us with a Kylie album that will not only satisfy our expectations, but one that will also become a worthy addition to Minogue's substantial catalog.
Regrettably, Golden doesn't shine very bright. Not only does listening to this album make me feel embarrassed for Minogue, but it also makes me feel ashamed to be a Kylie fan. Surely, I can't be the only one hoping Kylie stays away from Nashville, except perhaps for a future concert stop long after she's left this record deeply buried in the dust. Now that she's shown us what happens when she turns the country on, let's all pray she knows how to turn it off. Hopefully, Golden won't ultimately be remembered as the career killer of an artist who's managed to beat the odds for more than three decades.
About the Creator
I'm a music journalist, blogger and crate digger. I began writing about music during college and again as a freelancer. Links to my published pieces can be found on my music blog at: popmartzoo.com and/or follow me on Twitter:@popmartzoo
Reader insights
Be the first to share your insights about this piece.
Add your insights