Kpop Review: Weki Meki's "Oopsy"
A change in style for Weki Meki?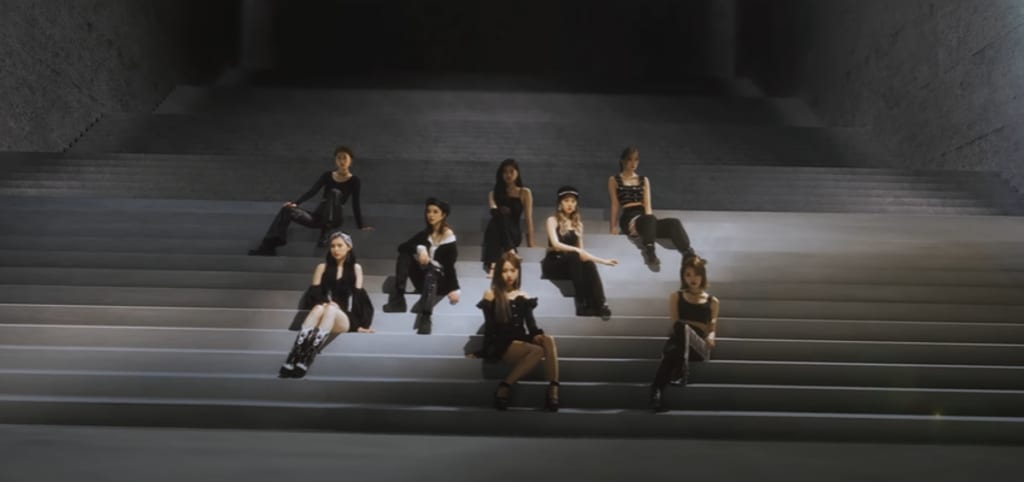 Weki Meki's single for their third mini album, Hide & Seek, shows us a glittery and glamorous side of the group that we haven't gotten to see before. Fans need not be concerned though, because the song itself is just as catchy and typical-Weki Meki as ever!
The Song:
When I first saw that the concept for this comeback looked more mature than their previous concepts, I was a bit worried that the song would be the same. I have really grown to love Weki Meki's fresh, fun music as seen in everything from their debut single "I Don't Like Your Girlfriend" to their last single "Dazzle Dazzle," and I was worried they might be moving onto a more girl-crush sound. Hard-hitting, girl crush concepts have become really popular with kpop girl groups over the past few years and I didn't want Weki Meki to lose the refreshing sound that sets them apart.
The chorus is infectious, delivered by the syrupy sweet vocals of Elly just like in "Dazzle Dazzle." I was surprised to see that Lucy delivered the rap lines of the song instead of main rapper Yoojung, but glad that she got to show off her vocal abilities for a change. Weki Meki has some of the most underrated vocals in kpop, especially leader Suyeon who was able to display her vocal range nicely in this song.
The lyrics focus on the excitement and confusion of young love. The song doesn't actually bring anything new to the table in terms of lyrics but they were fitting for a young group like theirs. I particularly liked Doyeon's part of the hook and how it kind of switched up the mood of the song.
Favorite Song on the Album: "The Paradise"
This song is so smooth and almost leans more towards RnB than pop, I love it! I really liked the second track, "Moya Moya," as well but "Youniverse" didn't fit the overall sound of the mini album in my opinion. I'm looking forward to the day when Weki Meki will get a full album; I always enjoy their b-sides and it'd be nice for them to be able to produce a larger volume of work.
The Music Video:
This video is gorgeous! The concept is classy and expensive, but in a subtle way. As I mentioned before, this is a very different style for Weki Meki. "Dazzle Dazzle" kind of leaned in a similar direction, but this video is a lot darker and more mature. There wasn't any storyline to speak of and not very many props or different settings, but I liked the simplicity of it. I think not having a lot going on in the background allowed the girls' talents and visuals to shine. Doyeon looked like an old school movie star and I absolutely love Lua's short haircut. While they all looked and sounded beautiful, the choreography didn't have a big effect on me one away or another. Overall, the mv was simple but effective and showed growth in Weki Meki as artists.
It's natural for groups to grow and evolve as the years go by, but I always think it's important for them to stay true to their roots as they do. I like to be able to hear a song and, even if I'm not familiar with it, be able to say that it sounds like the style of a particular group. Unfortunately, I feel like a lot of groups lose their identity as time goes on. Weki Meki have shown through this comeback that they are able to grow while staying true to the group they debuted as!
song reviews
About the author
Hello! I'm Veronica, a 23 year old college student and freelance writer.
My current writing interest is in music reviews (mainly kpop). While I partly joined Vocal because I'm a poor college student, writing truly is my passion!
Reader insights
Be the first to share your insights about this piece.
Add your insights