Kobenz Drops Brand New Track "Diary of a Simpy Kid"
"Diary of a Simpy Kid" is a hard-hitting, personal record.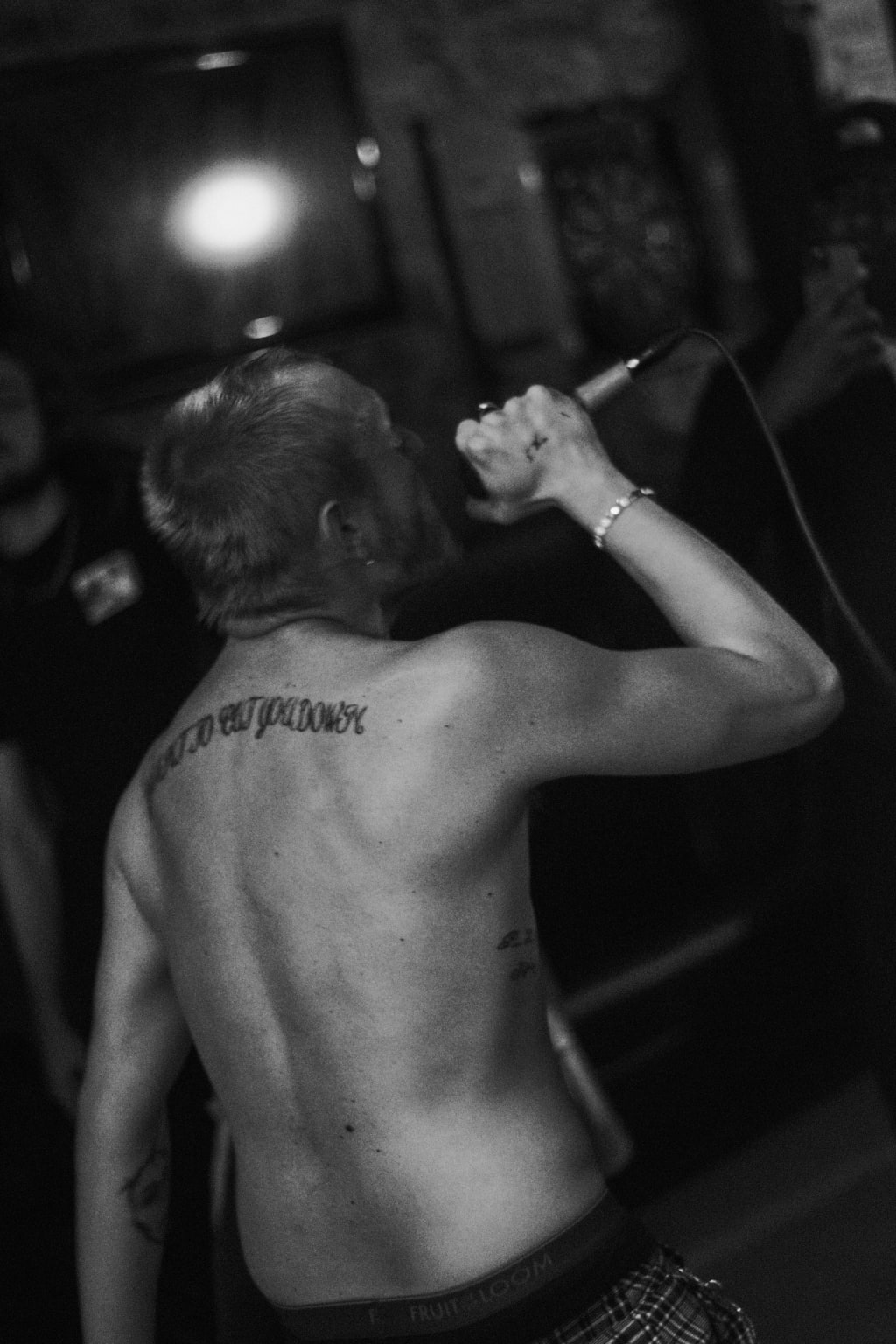 SXI
Kobenz closes out the month of July with a hard-hitting, personal record, "Diary of a Simpy Kid." In less than a week, the single has already accumulated over 150,000 streams collectively. "Diary of a Simpy Kid" is a heartfelt, vulnerable Alternative track that utilizes various genres of music to take listeners along for the rollercoaster ride that is illustrated within the song.
"Diary of a Simpy Kid" is an ode to Kobenz's previous turbulent and tumultuous relationship. The song is cleverly written from the point of view of his ex and himself. Kobenz details the internal conflict with himself and his toxic relationship. The situation exacerbated the depression he was already battling. "We really cared for each other, but as things got more and more toxic, I found myself befriending and confiding in my previous partner for comfort, which tore my ex apart." Kobenz continues: "The hook in 'Diary of a Simpy Kid' is me acknowledging that I was hurting my ex by doing this, and I didn't want to continue to hurt my ex. But, at the same time, I didn't have the strength to just let my ex go either."
"Diary of a Simpy Kid" has elements of Hip-Hop/Rap, Indie, Rock, and Screamo. The single was produced by the talented LUCKY of Minnehaha Recording and written entirely by Kobenz, which helps the record remain raw and authentic. "Diary of a Simpy Kid" resonates with listeners going through it, and serves as a beacon of hope and reminder that you are not alone.
About Kobenz
Kobenz is an Alternative artist from Minneapolis, MN. Kobenz's artistic journey only started a couple of years ago. In 2020, Kobenz was hospitalized following an attempt at taking his own life. He had been battling major depression and PTSD stemming from an abusive partner. As he could no longer handle his course work, Kobenz dropped out of school and took to poetry as a form of therapy. Poetry soon turned into music, and Kobenz began to amass a cult-like fanbase following his release of "Sour Lemon," which is a rework of the 2004 Billboard hit, "Lemon," by Katy Rose. Kobenz's "Sour Lemon" garnered millions of streams, was spun at major radio stations, and was featured on countless media outlets such as EARMILK, Visual Atelier 8, The Hype Magazine, and HipHopSince1987. "Sour Lemon" was also chosen by Rock legend Oli Sykes of Bring Me the Horizon as one of his top five picks for the Spotify editorial playlist, "Misfits 2.0." Kobenz capitalized on the success of "Sour Lemon" and followed up with several critically-acclaimed releases that raised his status in the underground scene. Kobenz recently completed a tour with mainstream Alternative artist Call Me Karizma. Kobenz's latest release, "Diary of a Simpy Kid," has already racked up over 150,000 streams in its first week. Kobenz's unique, gritty, and emotive sound is what the industry has been missing and waiting for.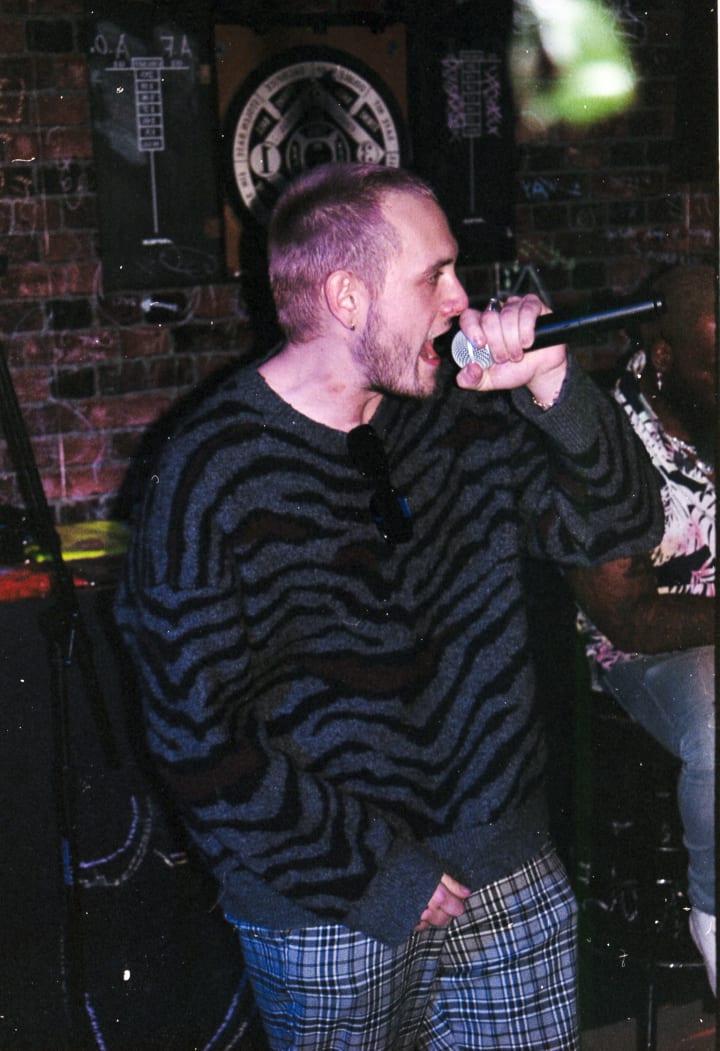 How did you get your artist name?
I came up with the name, Kobenz, as a joke. Before I started making music, I made a SoundCloud under the name, "Kobenz," and the inspiration was like a combination of Kurt Cobain and Lil Peep (both artists have gotten me through some rough times and are inspirations to me, not just in music, but more so in identity/style).
What city are you from and where are you based now?
I'm originally from Wantage, NJ, but moved to Minneapolis, MN for college in 2017.
At what point in your life did you decide to pursue a career in music? How did you get started?
I decided to start making music following an abusive relationship during the beginning of the pandemic. My partner was severely mentally ill, and we were both practically trapped inside with each other 24/7, which led to her mental health deteriorating. At the time, I was in nursing school, and following our breakup, I was just too shaken up to continue. I turned to music and poetry as a form of therapy.
Has your upbringing played a role in shaping who you are and defining your sound today? If so, how?
I would definitely say it has. I was raised by very conservative parents and was sent to Catholic school, where I was forced to lose any and all identity. I had to keep my hair a certain way, wear a suit, certain socks, keep my tie short, and couldn't have facial hair. It was very strict, which definitely fueled a lot of rebellion against conformity.
Instagram: https://instagram.com/goth.sin
Spotify: https://open.spotify.com/artist/0d7DJzcGwqcagaZGF0ymYl
Facebook: https://www.facebook.com/Kobenzllc | https://www.facebook.com/KobenzMusic/
YouTube: https://www.youtube.com/channel/UCf8HSfldFyRQY5IIX8cWjxA
TikTok: https://www.tiktok.com/@goth.sin
Apple Music: https://music.apple.com/us/artist/kobenz/1527592445
Tidal: https://tidal.com/browse/artist/20898096
SoundCloud: https://soundcloud.com/user-272961666
Twitter: https://twitter.com/kobenzmusic