King Beli
Bringing Hotness To Hip Hop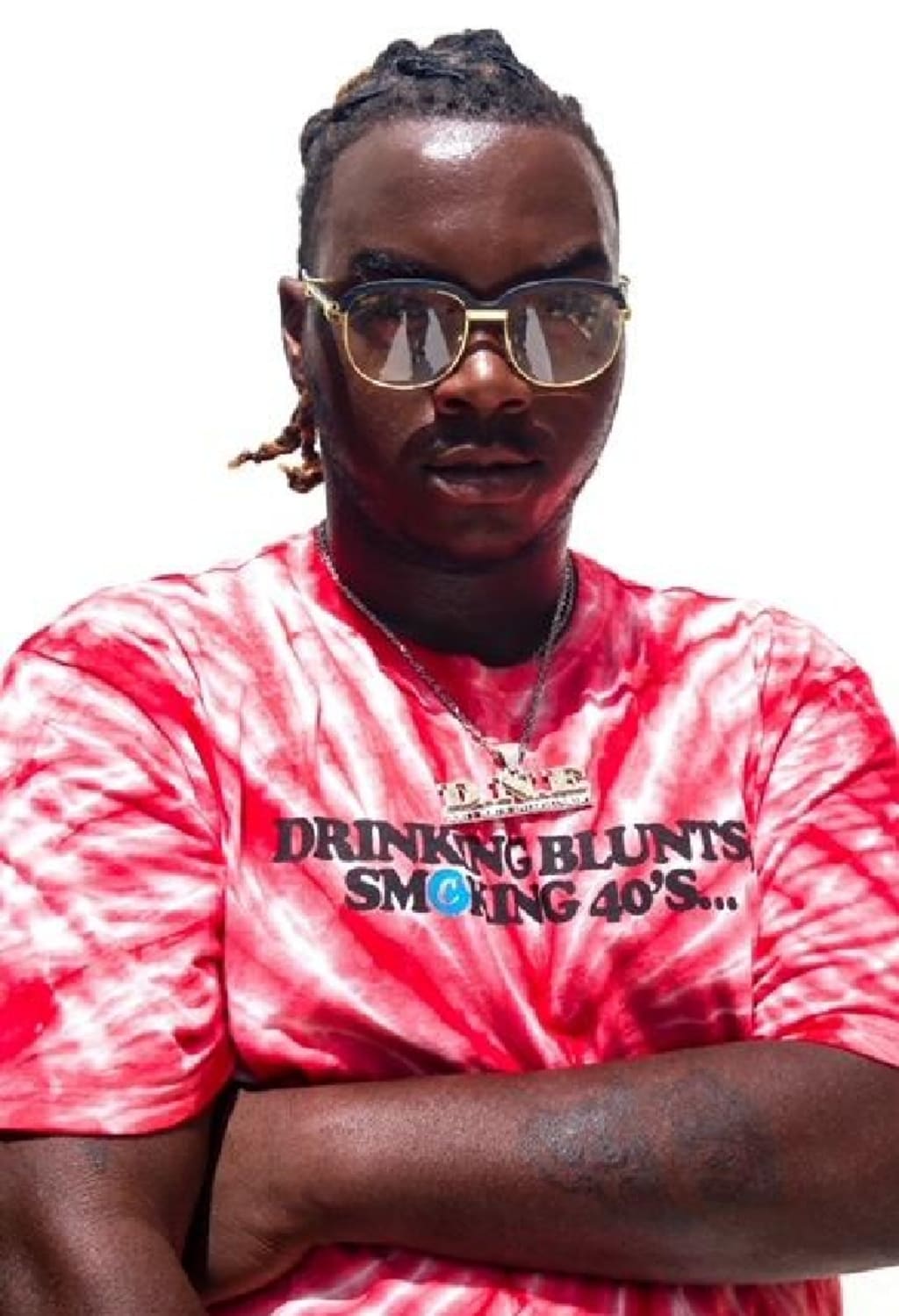 King Beli (Provided Photo)
King Beli is an emerging new Hip Hop recording artist who hails from North Carolina. Currently signed to Derty North Entertainment, which is owned by Platinum selling & ASCAP award-winning Hip Hop Artist Colonel Loud who has worked with various influential artists such as T.I, Lil Scrappy, E-40, Young Dolph, and more. At the young age of 19, King Beli took the south by storm.
In just a short time King Beli has had over 132K streams, 10.4K plays in a week, with over 90k listeners in 80 countries. It did not stop there, King Beli's hit single "Juice Her Up" feat Renni Rucci and B.W.A landed as #4 on "The Urban Influencer Rap Mixshow chart". As well as #14 on the BET Fresh Face Jams Friday List. King Beli was also recently verified on Genius the American digital lyric and media company.
King Beli has recently released his first album "Itz Up" with feature appearances from Ricco Barrino, Renni Rucci, and more. With his rap rhythm, high energy, and southern flow; King Beli has been climbing the charts and giving fans music to look forward to. King Beli recently announced that he has been working on the second project "Itz Up2". Tune into his new song "They Madd" which is available on all digital streaming platforms.
Vocal readers, please enjoy our interview!
Tammy Reese: How did you sign to Derty North Entertainment come about?
King Beli: I did a 3 min set at Raleigh day down here in NC which was a set that I was never supposed to do. My performance gained a lot of attention. Even people that weren't there heard about it a few days later.
After that, I had got a call from Pocket Styles who is now my manager. We sat down and had a conversation about my future around the time I dropped my first mixtape ever titled (I'm hungry ). Shortly after, Colonel Loud, a close friend of my manager and also the owner of the Billboard-charting song (California); featuring Ricco Barino and Young Dolph overheard some of my music and came to the conclusion that he would like to make me a part of the Derty North Entertainment family.
We had a meeting and came back with my decision. Then we started making moves, and I've been a part of the Derty North Entertainment family ever since!
Tammy Reese: What are some of your favorite songs that you have released?
King Beli: "Daily" ft. Sauce Paxk, "Smack Down", "Honey Burban" ft. Jonah Rain, "They Mad" ft. Rico Barino, "Juice Her Up" ft. Renni Rucci, and R.N.S.
Tammy Reese: What was the last song you played at max volume?
King Beli: This song called "See Red" by an artist named Pooh Shiesty .
Tammy Reese: What do you enjoy most about being a music artist?
King Beli: I will have to say the attention I receive after people hear my music or see me perform.
For them to say they like it, love it, want it, and know that people actually are listening to me because I'm an artist and not just that dude that freestyling on social media.
Tammy Reese: How have you adapted to creating music during the pandemic?
King Beli: I have adapted pretty good. The pandemic made it a little bit harder due to the fact COVID was interfering but in my case, it helped out a little because it's causing me to stay in the house and in the studio.
I have to be on social media a little bit more. Due to COVID, the only thing you can do is be on social media. So it makes it easier on me.
Tammy Reese: What are you currently working on?
King Beli: My second official mixtape ÎTzUP 2. Be looking for it and go purchase a copy of ÎTzUP!
Tammy Reese: What do you want the world to know about your music?
King Beli: That it's so many different flavors to my music. Meaning I have songs for every mood you might get a song from me that makes you want to turn up , want to chill and vibe, and talk about how hard life can be sometimes.
Tammy Reese: What else can we be on the lookout for from you?
King Beli: Be on the lookout for new releases coming out and North Carolina artist Jonah Rain and I will be collaborating on a mixtape. Stay tuned!
Keep up-to-date with King Beli and his career journey by connecting on Instagram @kingbelimusic.
interview
About the author
Filmmaker/Actress/Writer/Journalist/Publicist
Award Winning Multimedia Creator
IG @TammyReeseMedia
Reader insights
Be the first to share your insights about this piece.
Add your insights