Kiana Ledé 'Myself' EP Review
18 minutes of amazing vocals and true emotions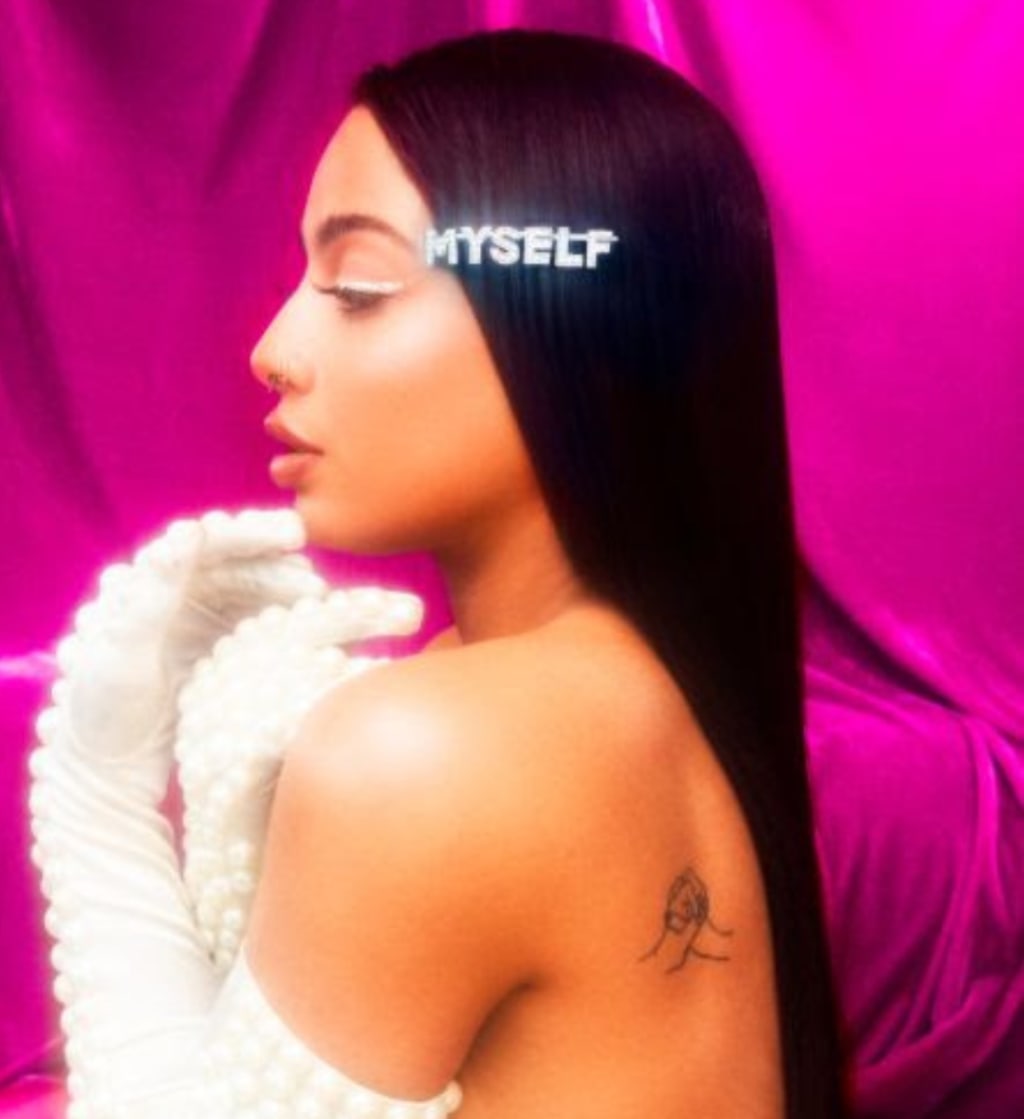 Kiana Brown, or more commonly known as Kiana Ledé, is a 22-year-old R&B singer and actress from Arizona. She started her career when moving to Los Angles at only the age of 16, but since she was young singing was always a passion. After getting Signed to Republic Records, Kiana had an amazing 2018 with the success of her song "Ex." The song was part of her EP Selfless, which was released a year ago on July 13, 2018. "Ex" went on to be Kiana's first song to appear in the top 10 of the R&B charts and now has been remixed by rappers Lil Baby and French Montana. She then performed the song at the 2019 BET awards. If you're still unsure of who she is, you might recognize her from her role as Veronica on the Netflix Original series The Washingtons.
The anticipation for her next project rose when she released her single "Can I," along with a beautiful music video. Last month on June 7, 2019, Kiana released another EP, Myself, and due to seeing her amazing BET performance, I immediately listened to it. With a feature from Atlanta rapper Offset and vocals from actress Jenifer Lewis the sixth track, the EP is beautiful, and I decided to do a track by track review today. I won't be reviewing the last track because I just talked about it and it was on Selfless.
Track 1 | "Can I"
On the opening track and single, "Can I," Kiana sings about wanting to get close to someone and not being able to control her inevitable feelings. The song has a mix of pop and R&B sounds and is definitely like the kind of song to sing along to in the car. Her voice is strong and beautiful, and the chorus is extremely catchy as she sings over the laid back trap beat.
Along with her stunning vocals, Kiana also released a music video to the song that it just as beautiful. The video draws you in with a drop falling from a leaf, and then we see Kiana who looks enchanting in a pink lace ensemble with her hair in bouncy waves that match her pink lips and eyelids. The video is truly a masterpiece.
Track 2 | "Shawty"
On "Shawty," Kiana sings about staying a guy's girl or Shawty through tough times, which is the first time I've heard a girl say that, but that's beside the point. For a song that's called "Shawty," it's actually pretty vulnerable, but it does fall into the category of a blissful love song. The song has a beautiful feel to it, and like "Can I," it has a mix of pop and R&B sounds. This one is actually my favorite song on the project and one I want to listen to over and over again.
Track 3 | "Bouncin" ft. Offset
On this upbeat record, Kiana is singing with her usual silky vocals, but lowers her tone to beautifully rap about having a good time with someone. Offset's verse flows perfectly with the melodies as he pays tribute to his wife Cardi B and his kids. This is definitely a record for the club or just dancing with your girls in your bedroom. I've never been a fan of the Migos' ad-libs, but Offset's go perfectly with this song and they are not at all annoying.
Track 4 | "If You Hate Me"
Coming off of the upbeat tempo from "Bouncin," the mood of the album changes to a somber tone. On this track, Kiana sings about the emotions of loving someone unconditionally even when they may not feel the same. When I saw the title, my first assumption was that this was going to be a diss track to all of her haters and the lyric "suck my you know what" would be in there, but it's completely the opposite and I love it. The theme of the song is that Kiana will keep feeling the same way about her partner, and that it's okay if they hate her in the moment. My takeaway was that she is validating her partner's feelings and letting them know it's okay when they aren't feeling happy.
Track 5 | Heavy
From the beginning, slow guitar sounds to an end with with the lovely words from actress Jenifer Lewis. "Heavy" is extremely vulnerable as Kiana sings about her struggles. When I saw that the song features Jenifer Lewis, I was at first expecting to hear her sing, which for those of you who don't know, she is really good at. I wasn't disappointed though, as Jenifer's words about not avoiding confrontation were extremely powerful and made the track just that more emotional. If you really want to experience the emotions in this record, I would recommend watching her performance at Genius where I believe she cries at the end.
Overall Review
Overall I loved the EP and in the future I can't wait to see Kiana release a full length project so I can hear more of her gracious vocals. She is going to be one of the artist I will be looking out for, and I can se her getting more praise in the R&B community for amazing work. I also can see her collaborating with more people who have the same sound as her.