Kev Briggz of Never Sober Gang
Listen to music by Kev Briggz on YouTube and Apple Music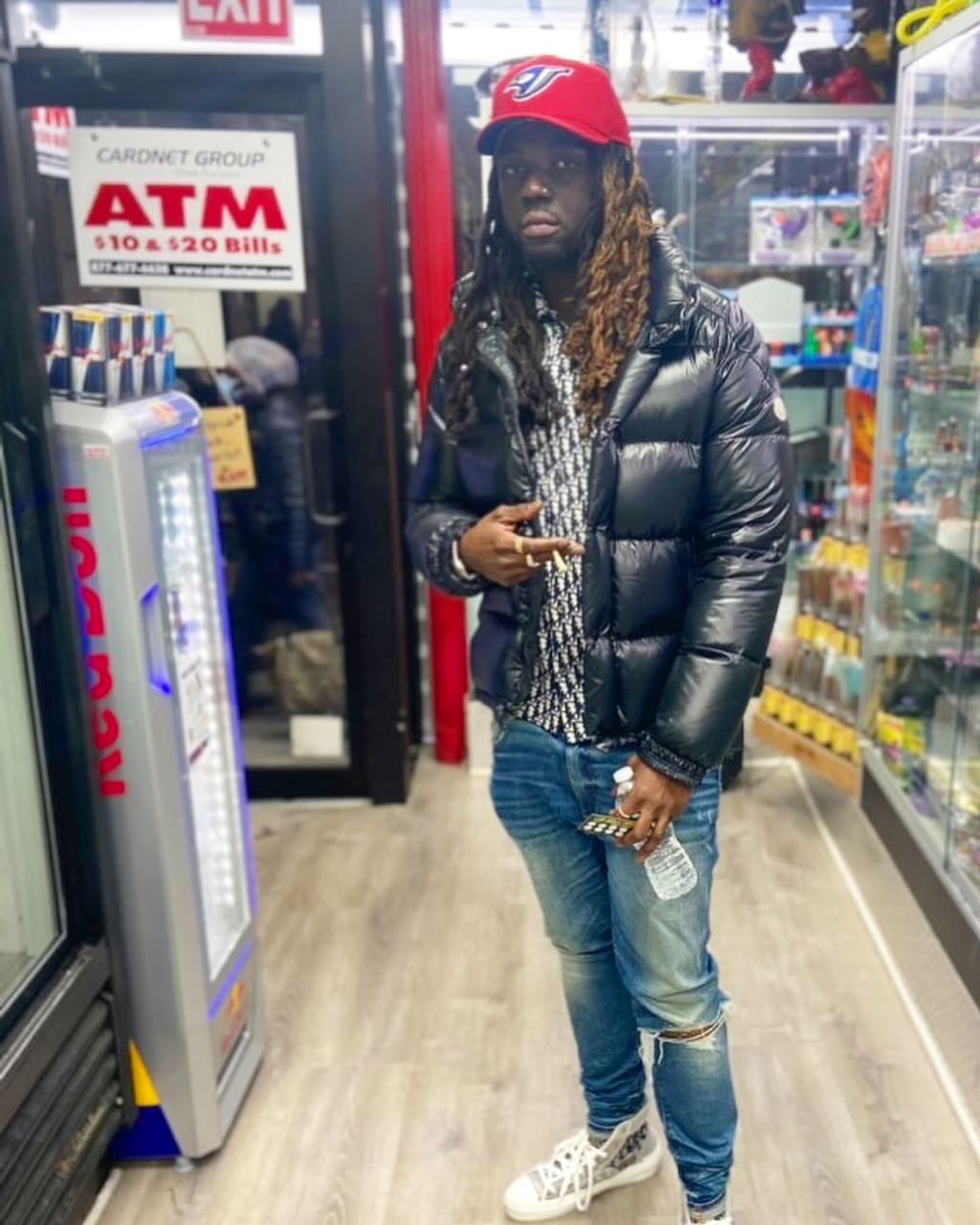 Kev Briggz of neversobergang
Featured Artist: Kev Briggz
For Bookings, Features, Content Creation & Promotion Contact: [email protected]
YouTube: Briqqztv 🎧
Q: What 1st drew you to music?
Music has always been in my life , when I was younger about 7 years old I experienced watching my older cousin purchase a DJ set with 2 turn tables and the first time he practiced dj'ing I immediately fell in love with music
Q: Tell a little bit about yourself. Your (music) background?
I did music as a hobby in high school and my friends always motivated me with saying I was good with words and flow
Q: Are you signed to a label, or would you like to be?
As of now I'm currently independent, but last year I earned the offer of a contract from Warner
Q: Do you have a preferred or chosen music genre?
Hip-hop/Rap
Q: Do you write your own music, or do you collaborate?
Yes, I actually have a few collabs with some of your favorite artists check out my YouTube: Briqqztv
Q: What is your creative process like? Where did the ideas come from, how were they transformed in your mind….
My creative process is more off impulse, I usually write it down in notepad or talk out my perception of whatever idea I have into sound recorder
Q: Tell us a bit about the featured video Andele' Remix?
It's gonna be a movie! Still in the editing process.
Q: Do you release your music strictly on YouTube? If so, why this platform?
As of right now we're using YouTube and Apple Music, but definitely in the near future we're looking to take advantage of all platforms.
Q: Are there any challenging aspects to creating the music videos?
Yes, as artist we post up a lot of our accomplishments, but their is are failures and a lot of trials and tribulations that we deal with behind the scenes,
Q: What do you value more, creativity, or perfect execution?
I feel that both are at equal value.
Q: Do you create for yourself or for a fanbase?
Both
Q: What is the best song you ever released and why?
As of right now to date "Andele " is my most streamed song with almost 120,000 views and counting but my favorite song for myself is "V12".
Q: What song do fans seem to favor?
Lately hip hop has been going into the drill sound
Q: Do you write and release or do you plan each release? Any plans for an EP or album?
At the moment we're just more focused on singles , but once we have enough singles in circulation we'll eventually turn that into a mixtape.
Q: Do you, or would you like to, perform live?
Yes, in the Tri State area I've done over 50 performances from all over CT to New York.
Q: Which of your songs is, or do you think would be, fun to perform live?
Ima Need It, and also Throw Them bands featuring the late Fredo Santana
Q: What would be your ideal press headline, either now or in the future? In which publication? Why?
"Unknown Connecticut artist seen out with Kim Kardashian" and probably on TMZ.
Q: Share a crazy moment or positive experience that has happened during your career.
Recording a song with Tory Lanes, once and a life time Experience that was unforgettable. Also gave me great advice.
Q: What is your favorite/best outlet to connect with your followers Instagram, FB, Twitter? How would you want them to follow?
At the time we're in the process of responding diligently to everyone on all platforms we use, Instagram, Facebook and tiktok
Q: Are you currently working on any projects we should look out for?
At the moment we're working on singles.