Kate Magdalena
"As a singer, I seek to bring out that original sound inside of me."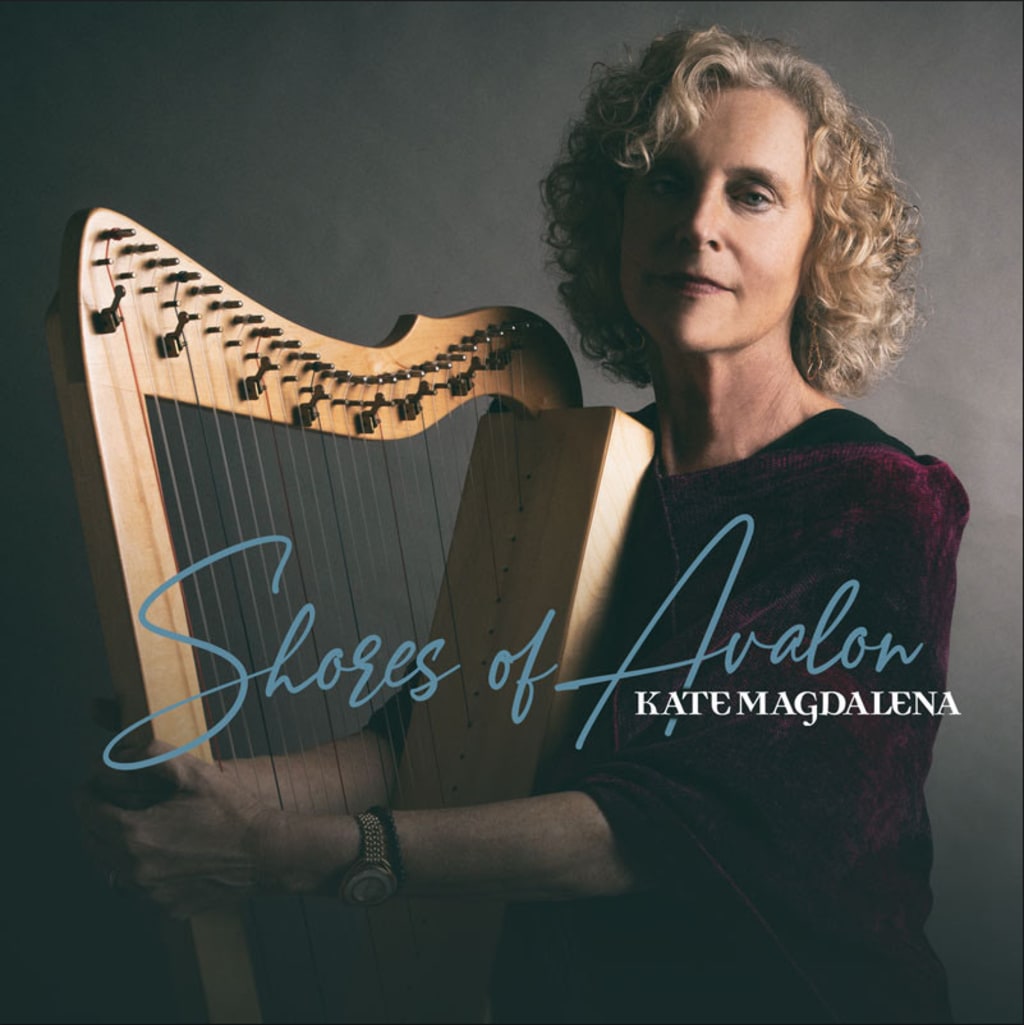 Kate Magdalena has an ability to move her listeners with her voice, to bring healing and joy. Her songwriting began through her poetry writing, and by setting a few poems to music, by great poets like WB Yeats and Robert Frost, and then in discovering a love of writing which came from her own heart.
Kate Magdalena recently released Shores of Avalon, which is now streaming on Spotify & iTunes.
What is your chosen genre?
I would call it adult contemporary with a folk Americana and Country edge.
How long have you been creating music?
I've been singing all my life but I didn't start song writing until I was in my 40s.
What drew you to the music industry?
I am innately a musician, But I didn't know how to get into the music industry until the Internet came along and made it accessible for so many of us. Before that it seems like a fortress that I could never enter. I wish I had tried earlier on though in my life. But I didn't believe in myself at that time.
Please explain your creative process.
Mostly I dream and wait. The songs come to me rather than me coming to them. I never know what I'm going to write about next. But songwriting is one of the most exciting process I've ever experienced. It's truly an inspiration.
Is there a hidden meaning in any of your music?
I'm glad that you asked. My songs always seek to touch a certain place, and I think it is the place where the divine dwells in nature and in life and in all wonderful and good things. Somehow the meaning is embedded within my voice, if that makes any sense.
What is the best song you ever released and why?
I would have to say my best song is Streets of Any Town. That is my song about the homeless. How can we let people live on the streets? That was my question two years ago. Now that Covid has come, so much more chaos has been unleashed.
What is your favorite song(s) to perform? Or, if not performing, what song do fans seem to favor?
I really don't know. Strangely enough, just as I said about performing my last album, Covid struck and I had to cancel my CD release. I don't really know which songs my fans like the best. Possibly my song Downtown, or my song Shores of Avalon.
Do you think you could get any better as an artist/band? If so, how would you achieve that?
I hope I can get better, that is if I get better on my guitar, and on my harp, and I continue to make beautiful songs with my producer and manager Billy Smiley. He has been such a great inspiration to me and has managed to capture my voice in the most complementary way. If life ever returns to normal, I feel there are many more songs that I could bring.
Are you strictly a solo act or do you collaborate with others?
I would love to collaborate with others. I have worked with various bands in the last few years and really enjoy working with others and also on my own.
Have you ever dealt with performance anxiety?
Yes, especially when I feel under rehearsed.
Tell about a magical moment or positive experience that has happened during your music career.
Being invited to Nashville, changed my life. I had done an album here in Sonoma County and released it and had done well on ReverbNation. I was invited to go to Nashville as part of the charitable artistic tour called The Extreme Tour. This organization makes it possible for communities to have Artist come and bring concerts for free. It was there that I met my producer and my life really transformed from that. He has made so many things possible for me that I had only dreamed of.
What music do you listen to 'for fun'?
I love to listen to Broadway musicals for fun. But I also really enjoy several contemporary female artists and listen to them for inspiration and joy. Some of these include Robyn, Adele, Madonna, Sara Bareilles .
Who inspires you musically?
Great art. Beethoven, Bach, Rembrandt, nature, love, God,, philosophy, friendship, food, life .
If one artist were to perform at your party, who would get the call?
Loreena Mcakennitt
What advice would you have for someone wanting to follow in your footsteps?
Don't follow in my footsteps. Make your own!
How do you feel the Internet has impacted sharing your music?
On the one hand it's been so amazing. To have the opportunity to bring my music to the world in this way. This would never have been possible without the Internet. My entire career started on Facebook. And I'm so grateful. At the same time it is very expensive today to be an artist because you have to make and record this beautiful music and then you have to promote it and it's very expensive. The artist does not stand to make much in return financially. Fortunately I was able to do this and I'm very grateful.
What is your favorite/best outlet to connect with your followers Instagram, Spotify, FB, Twitter, iTunes? How would you want them to follow?
My favorite platform really is Facebook, for I find it to be more personal somehow than Instagram. I'm trying to figure out a way to get my Facebook followers plugged into my e-list...
What is one message you would give to your followers?
I just want them to know what a privilege it is to even have any followers, and that I truly feel blessed to be able to bring music and inspiration to them, and that I love them and respect them.
What does the future hold for you?
Whatever God wills for me I do not know. The future is most uncertain now, and all the more reason to enjoy the present moment.
Did I forget to ask something? Something you would like to say, that I did not address.
I just want to thank you for the opportunity. It is a wonderful thing to be able to share one's heart with the world.