JVCKJAMES RnB Headline show Omeara London.
Underrated RnB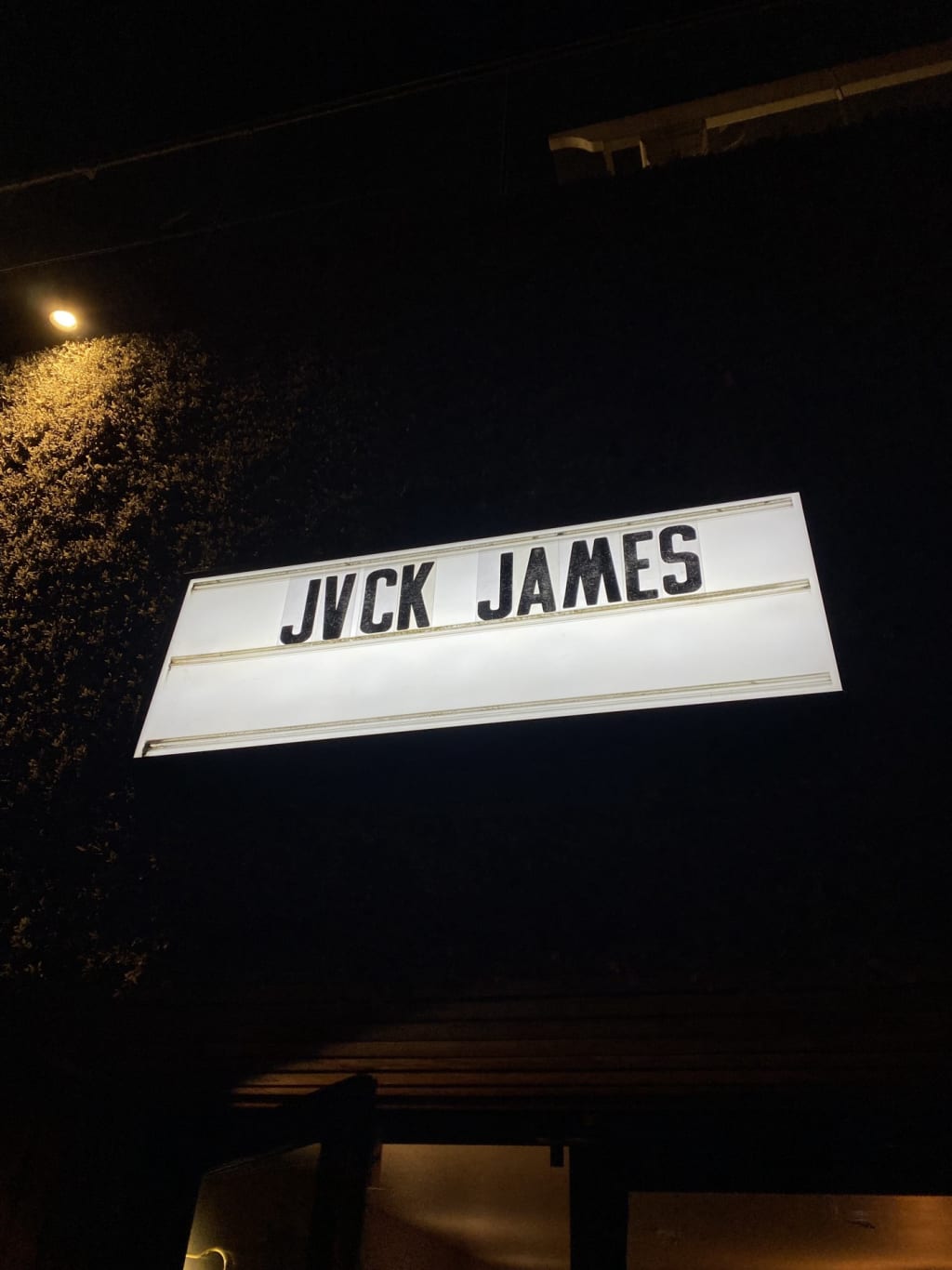 Truly captivating performance.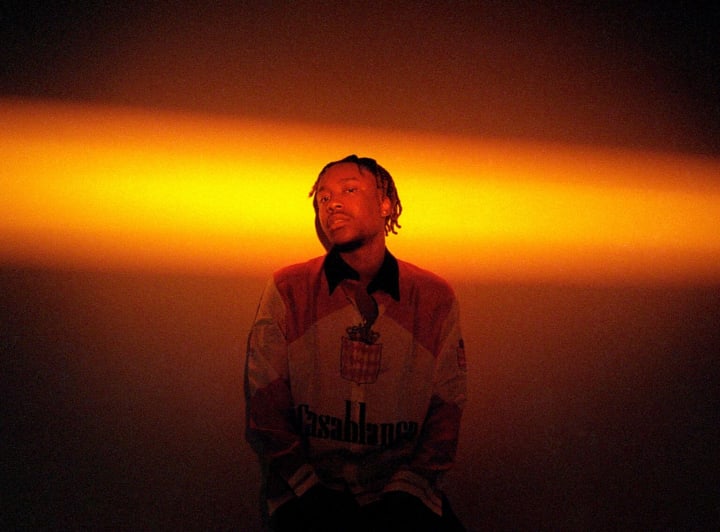 Jvck James, performed several beautiful songs at his headline show at Omeara last Thursday on the 3rd. Hit songs like 'Basement' had the crowd gyrating and shuffling like it was no-ones business.
For those of you that didn't know, Jvck James is a East London based artist, he produces alternative R&B as well as the 90s inspired RnB music, with riffs that send chills down your spine.
The performance started in the evening the night was opened by Jamilah Barry, her soft voice filled the room as she put us in our feels with 'Cabin Fever'. Sadly for those that couldn't come because of tube strikes or just not getting tickets in time, you should be jealous, as she performed an unreleased song for the audience. To be honest I should say she performed the unreleased song for ME, because if you saw how she looked through me, I was feeling some type of way and I'm not sure if it was rhythm or blues.
Jamilahs performance was accompanied by a live guitarist, I have to say this took her performance to the next level, because it allowed her to improvise, play with her vocals and even engage the audience. During her performance Jamilah split the crowd giving each half lyrics. There was some healthy competition between both sides excluding me as I was too focused trying to be mysterious and catch Miss Barry's eyes, although the left side did win. Categorically.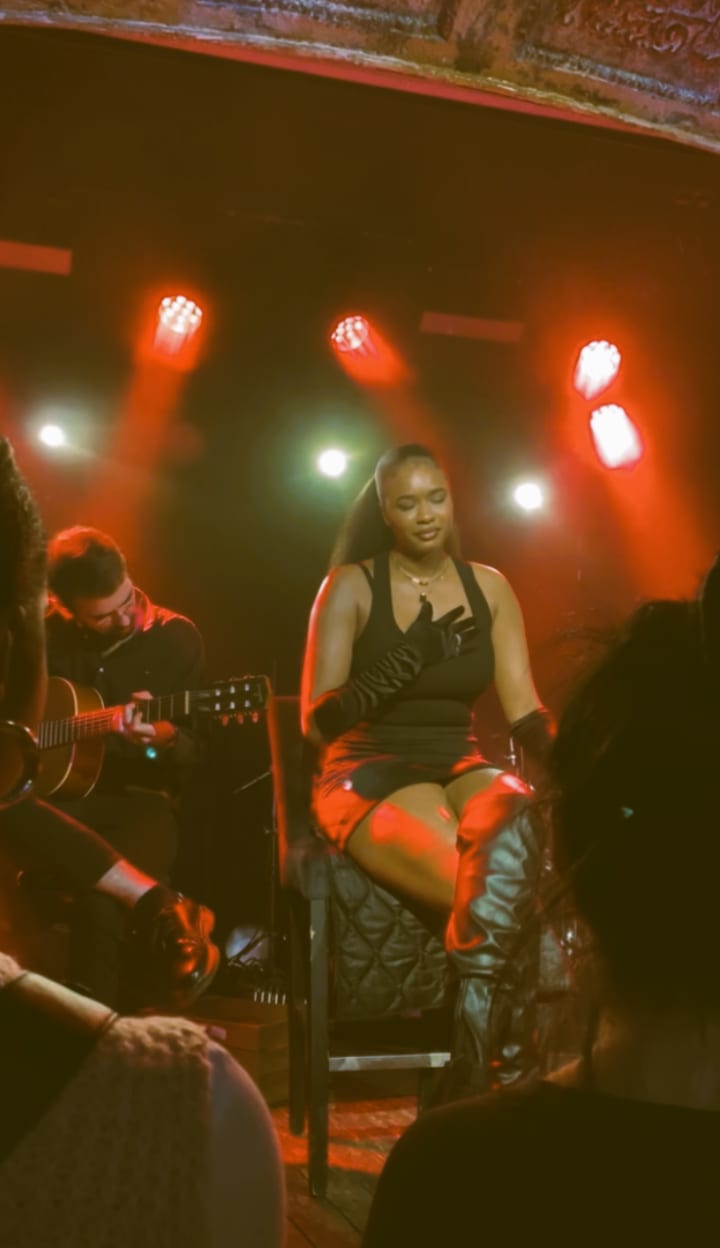 We swayed and shimmied deeper into the night, melodies took us deeper into our emotions following the tender performance by Kali Claire as she sang her heart out to 'Temporary Feels' with Jvck and the crowd. Their friendship and affirmation for each other was much brighter than the strobe lights during her set on stage which only goes to show their friendship is anything but temporary.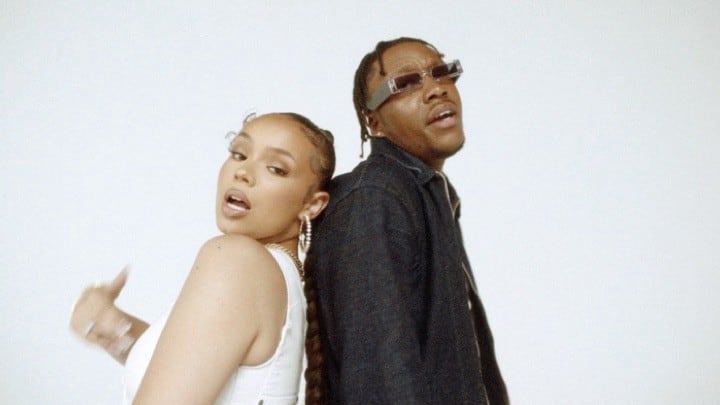 The whole set from beginning to end was accompanied by a live band which consisted of a drummer, bass guitarist, drummer and 2 support vocalists. The live band were astonishing, from the guitar solo to the riffs, vocals even the drum machine had a moment in the limelight. Vibrations were ringing of the walls the energy was immaculate. During a performance of a short song, the crowd and even Jvck were filled with shock and awe in a moment of recognition for the band and vocalists as crowd showed their appreciation with celebratory screams, hollering and prolific gun fingers.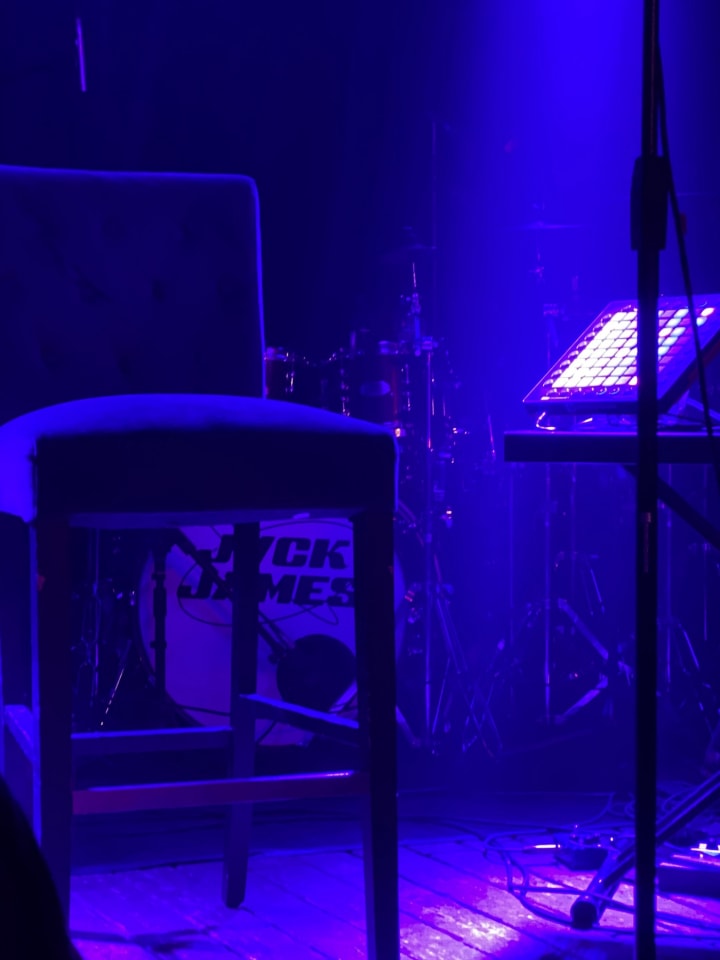 Jvck sang a catalogue of songs while his fans made requests, such as the hit single 'No Drama' all the way to 'Love In the Club' which raised the roof all the way up.
My as the night drew to a close our ears were given the opportunity hear the soulful Bellah perform 'Evil eye' a very spiritual, gospel like song, that really had the audience listening and humming along, we were blessed enough for Bellah to show us her moves as she used all the space on stage to her advantage.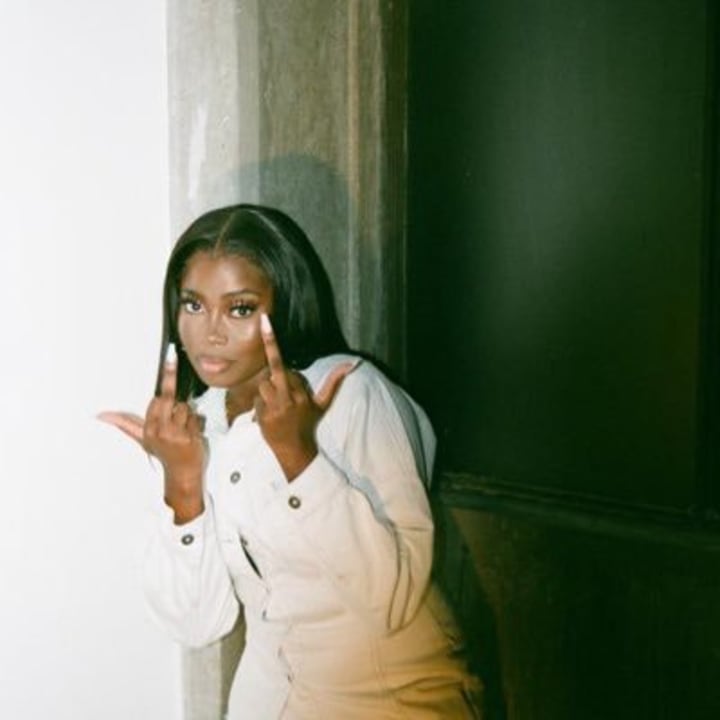 The night ended with Jvckjames teasing the release of his debut album which, which is going to hit the UK RnB, in fact no the global scene with a bang! His refreshing, upbeat and alternative sound is why he is here to stay.
As in permanent residence with indefinite leave to remain in my playlist and speakers 24/7.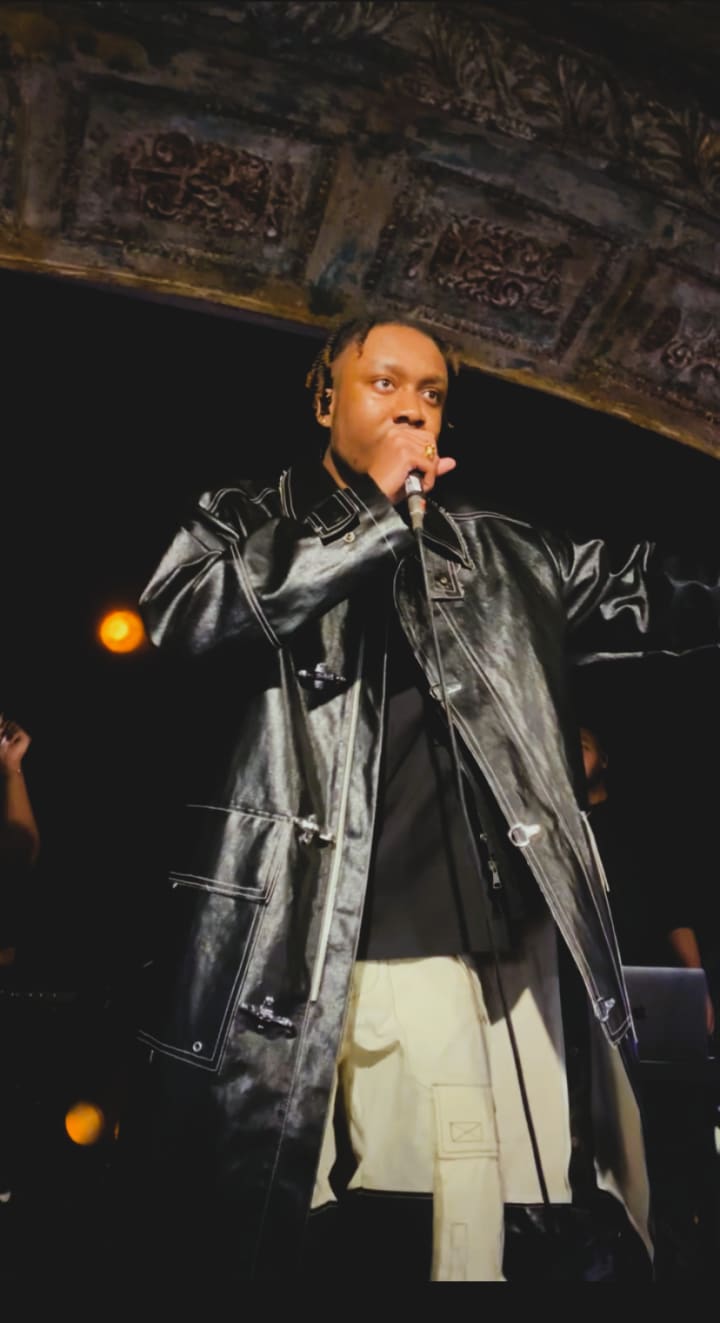 I couldn't let the night end without indulging myself a little, I was already outside so why not chop life some more, so I got merch. All in all it was a night filled with amazing RnB, sexy vibes and loads of diverse beautiful BLACK faces.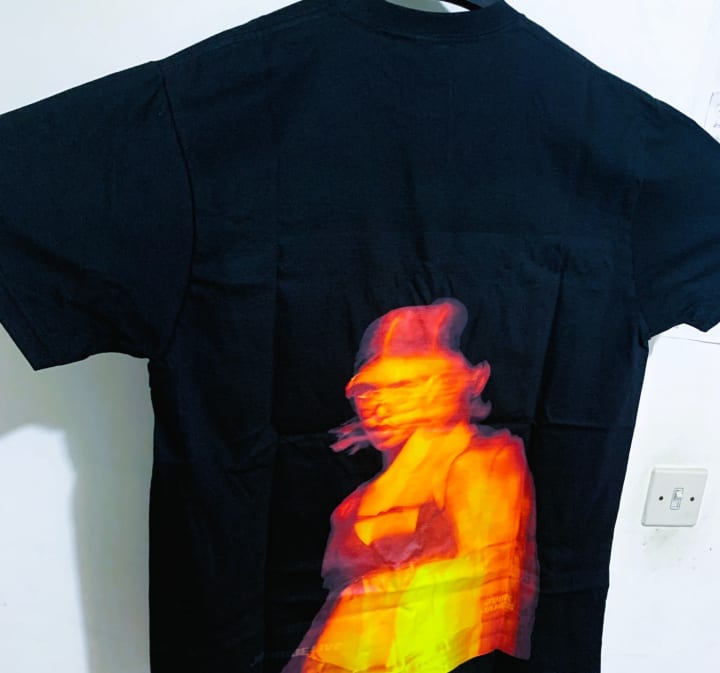 The RnB scene in the UK needs some TLC and Jvck James is the one that will definitely deliver the much needed love and care.
Thank you for sharing this experience with The Korner, to stay connected I would encourage you to comment share and like.
pop culture
About the author
Welcome to the Korner.
The only fix on this block is Anime, Film, Food, Music, Travel & Fiction.
Podcast & Blog
@thekorner8 on twitter
@thekorner on medium
TheKorner on Spotify
Reader insights
Be the first to share your insights about this piece.
Add your insights