Justine Skye's 'Bare with Me' Review
New music from the Violet Queen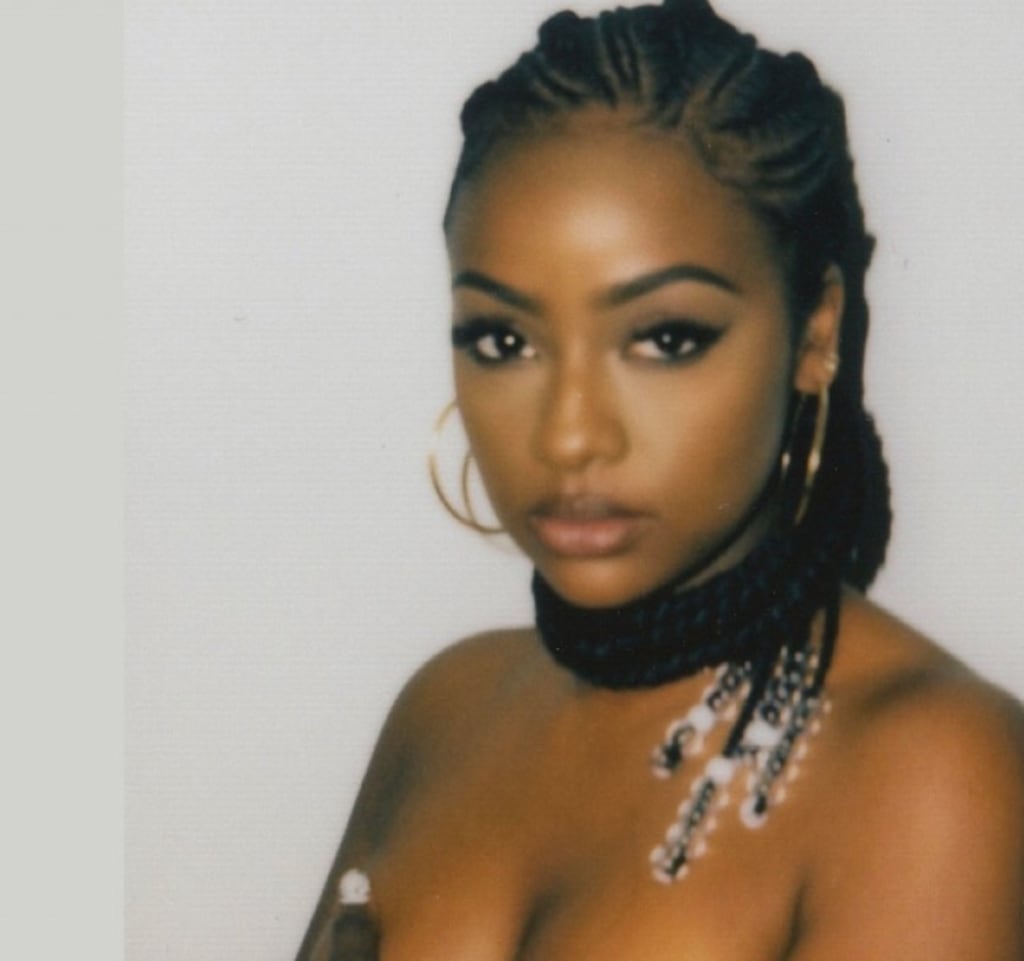 Extremely talented R&B/soul singer and songwriter Justine Skye, who has worked with many artist from Musiq Soulchild to Diddy, has graced us with new music following the release of her 2018 album Ultraviolet. Since the album dropped, Skye has gone public with abuse allegations against her ex-boyfriend Sheck Wes and dropped a music video and single, "Build," which serves as a reflection of her past situation. On August 30, 2019, Justine released her EP BARE WITH ME, proving her career and soothing vocals are nowhere near evanescent.
To make the EP even more powerful and truly give Justine her deserved spotlight, there are no features, giving us the full 19 minutes to hear just Justine. This EP is the beginning of a new era for Justine as an independent artist, as she has recently left her label Roc Nation. With this EP of colorful sounds and vocals, she is definitely starting off right. She previously teased the EP with her single and closing track, "MAYBE," not too long ago. The 19 minute diverse project grabs your attention before you can even press play with Justine's bare cover that highlights her fierce attitude almost giving the listeners a warning that she is not coming to play. This attitude doesn't stop and continues through the opening, "Too Much," which has a mixture of some trap beats and smooth melodies. As a sucker for background singers, the chorus is what stuck with me, and I can already picture her singing this at the tiny desk of NPR after introducing us to the amazing male voice on the track. While the song sounds great, it also has meaning and a story behind it. Skye is in a relationship and her partner can't really grasp the idea of personal space. I hate to compare, but as for showcasing her voice, this EP had a way better opening than Ultraviolet, which started with the track "Wasteland." This track definitely is a great example of Justine's growth as an artist from how the songs are sonically to her meaningful lyrics.
The project doesn't stick to one specific sound or direction and takes you on a trip through different R&B sounds and styles. The exotic vacation anthem and third track of the EP, "Bulletproof," is very much inspired by Afrobeats and if released sooner could've probably been a great song for the summer, but it is definitely a vibe. In contrast to, "Too Much," on "Bulletproof," Justine is singing about her love for a guy and the lengths she will go for him. The second track on the project, "Secrets," also has this same Afro style that makes you want to go to a beach.
In terms of the content and messages of the songs, the project fully represents the up and downs of love and relationships in general, which touches the true meaning of R&B. One of the softer songs, "When You're Ready," Skye expresses the process of going through an argument with someone you love. The stand out lyric from this track has to be "Thought they said that love was free , But I know I'll pay the price, once or twice." All of the emotions expressed on the project come together for the closing track, "MAYBE," which serves as a beautiful love song and conclusion to the EP.
Justine didn't disappoint with this EP and hopefully visuals and interviews for the project will be coming soon. This project was a great way for Justine to start as an independent artist, and I wish her all good things in her career. BARE WITH ME can be streamed on all streaming platforms, and I definitely recommend you give this project a listen.