Juice WRLD meets Lil Uzi Vert meets Chief Keef meets Blink-182 meets Nirvana meets Fall out Boy the rising US singer & rapper destined for Superstardom Zekey Mercedes
Zekey Mercedes a superstar in the making the one who will do what seems impossible.
Zekey Mercedes in 2020 (image shot by trapsay)
With head full of thick, black and coarse dreads hanging in front of his face singer / rapper Zekey Mercedes looks like a superstar from across the room. The type of look that when you walk past him on the street you can't help but admire his look and stare twice, you can't help but wonder if he's a famous artist already he truly has "the look". Skinny & Slender Zekey Mercedes looks like a model you would see in a street wear magazine or on a runway for NYC fashion week. The viral sensations credits "Trapsay" for motivating him to change his figure and better yet his life. Zekey says " It wasn't always like this! I used to think man I might not make it, so I didn't take care of myself physically or mentally. I let myself go I was battling depression, anxiety. Trapsay that's my blood brother he helped me overcome all of that and got me here."
And although Zekey Mercedes has yet to obtain the typical artist instagram profile which will usually boast millions of Instagram followers & playlist placements with insane spotify numbers. It's clear as day he will become one of the biggest & most successful artist of all time. With the potential, charmisa and natural energy he obtains. People compare his energy to NBA Youngboy however NBA youngboy sounds much more different compared to Zekey Mercedes who sounds much like a modern 2020 rockstar when he sings & raps. Which leads to many people comparing him to the late superstar Juice WRLD & top selling hip hop superstar Lil Uzi Vert. Some may even go as far to compare him to Lil Yachty sonically however its as if Zekey Mercedes meshes and blends the flows of those metioned aboved.
In my opinion Zekey Mercedes reminds me of Juice WRLD, Lil Uzi, Lil Yachty, Playboicarti & Chief Keef. With a hint of Blink 182, Devo, Nirvana, GG Allin & Fall out Boy. Truly a unique artist something we have never seen. Which means the rising star Zekey Mercedes will be a force to be recokned with when he touches the mainstream music market, which will inventiveably happen.
The artist has been able to quickly build a buzz overnight. With his two singles "Zekey Mercedes - For the Better" & his most recent release "Zekey Mercedes - Going Up". The single "Going Up" has ammassd an impressive 130,000 + views on Youtube. Incredible numbers for an artist who has just begun making his mark in the music industry.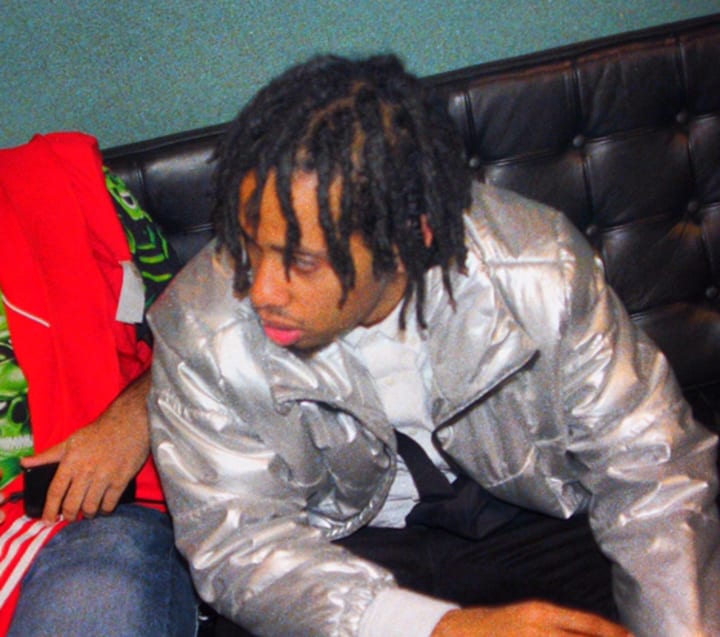 However the viral sensation & humble artist credits his best friend & manager "Trapsay" for the success and progression in his career. Zekey Mercedes says "My albums (Bleeding in the Pits) yes bleeding in the pits like moshpits not armpits (laughs) & (Loved in the Nation) are going to change the world.... Things take time you have to have patience however you also have to take action. When it's time to release those projects we'll know."
The dates for Zekey Mercedes albums (Bleeding in the Pits) & (Loved in the Nation) have yet TBD however we are sure these will be record breaking projects when released to the world.
Until next time - Logan Compton
(Follow Zekey Mercedes on Instagram )
Zekey Mercedes
Stream Zekey Mercedes here: