Joyce Ln ... not just 'Static'
Joyce Ln is an Indie Rock band from Chicago, Illinois.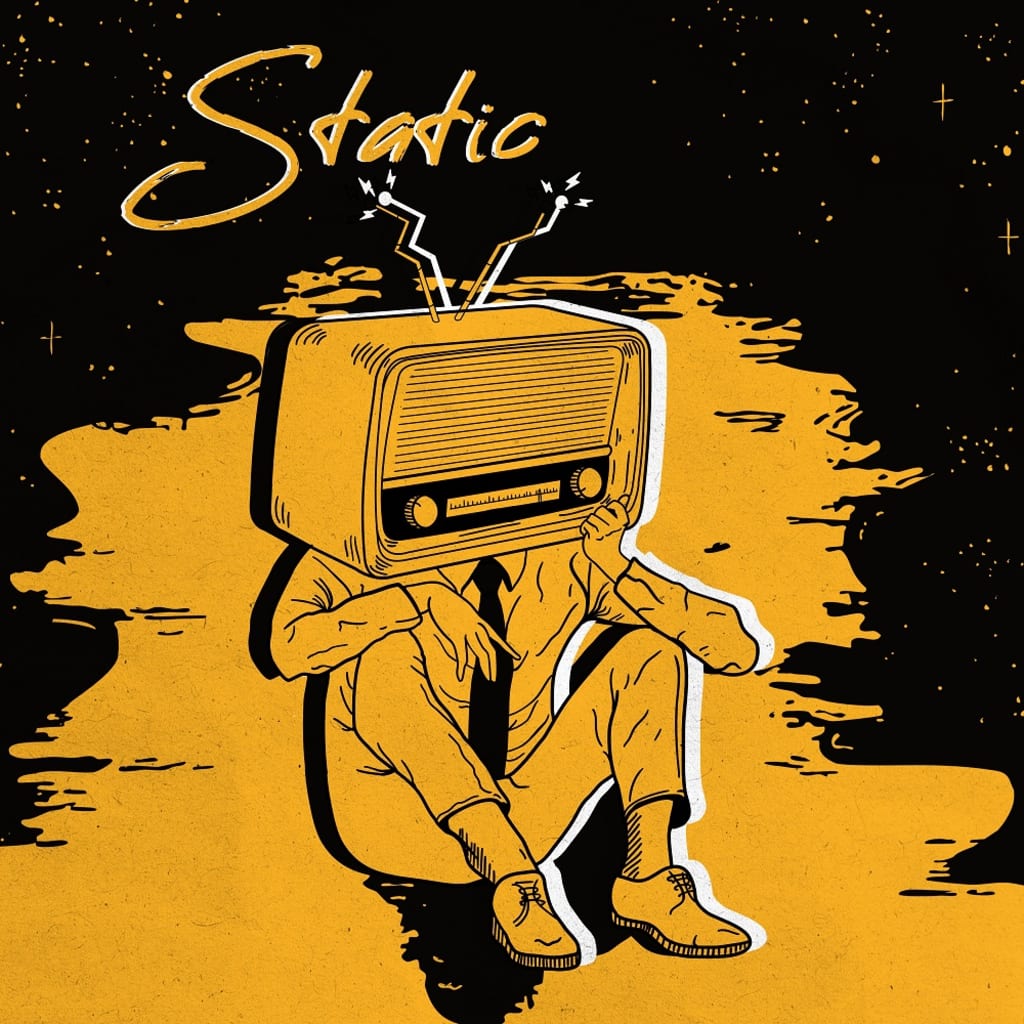 Joyce Ln is an Indie Rock band from Chicago, Illinois. Starting as a group of high school friends learning to play instruments and a shared love for bands like Catfish and the Bottlemen, The Strokes, and the Arctic Monkeys, Joyce Ln spent a summer learning covers and playing for friends.

Shortly after, Joyce Ln began writing original songs and playing shows, eventually winning a battle of the bands to play a music festival alongside Rock n' Roll legend Steven Tyler. After going to different colleges, the band didn't have much time together, but made the most of school breaks to continue their passion.

During the Covid pandemic, the band used their free time to focus on music again and write their latest single, Static. The song was recorded and produced by the legendary Gravity Studios.

Static was inspired by the purchase of a new fuzz guitar pedal, which in extremely rare situations can capture and output radio station audio through a guitar amp. The day Static was first written, British radio signals were suddenly blasted out of the lead guitarist's amp.
I'll let them tell you their story .....
Tell us a little bit about the band "Joyce Ln"? Who are the members?
Joyce Ln started out as childhood friends Tommy (vocals and guitar) and Noah (lead guitar) beginning to learn guitar together. All 4 of us were friends in high school and had a common music taste for bands like Catfish and the Bottlemen, Arctic Monkey, and Cage the Elephant. We realized that with Dilan knowing drums already and Joe beginning to learn guitar with potential to pick up the bass, we could form a band. The first time jamming together, we had to decide who will sing. Tommy having some prior singing experience made him the perfect person to volunteer up, which has been working out really well :)
How long have you been creating music?
It's been a long road of writing music. We started off just playing covers of our favorite songs, but began dabbling in writing. Once we found a local producer with a basement studio, we saw the opportunity to get our own music recorded and released. We started off by recording a 5 song EP, which includes Give Me Anything and In My Mind. Right before heading off to college, we recorded another single, Cherry Road. After over 3 years without putting out new music, we released our most recent single, Static.
Tell us about your sound and what sets you apart?
We spent a lot of time trying to figure out what our sound is exactly. We all have high energy bands like Catfish and the Bottlemen and Arctic Monkeys as our main inspirations. We later discovered more vibey, relaxed bands like Hippo Campus and The Backseat Lovers, which are in much different genre, but still rock out. Our music combines a lot of these different bands sound, making you wanna dance, clap, sing, and jump at different times within our songs.
Do you write and release or do you plan each release?
As we matured as a band, we learned to value taking time in the writing process and creating the song until we feel it is complete before thinking about a release. After we have the song is finalized, we start planning the release details.
Are there any challenging aspects to writing and/or recording your music?
The biggest challenge is time. When we first started in high school, we all were able to jam together everyday. Now being seniors at different colleges, we have only had school breaks to play together. The pandemic gave us some more time together and the result was Static. Being apart from one another is definitely something reflected in Static.
Is there message in your music?
Every song includes the emotions we are feeling at the moment we write. Each band members' highs and lows influence the message of the song.
Do you create music for yourself or for fans?
Our music is definitely made for both us and fans together. We write music that fits our taste and is enjoyable to play when we are just jamming in a basement, but we also want our fans to enjoy our music in a concert with us or on their own.
Tell us about your song "Static"...
Static has a few meanings, with the song title encompassing it all. The song is mainly about the very rare phenomenon of a guitar with a fuzz pedal intercepting radio waves and playing radio audio through the amp. Our lead guitarist, Noah, got a new fuzz pedal during the covid lockdown and our first rehearsal after lockdown, we were all stunned by a booming British voice coming from Noah's amp. This was the same rehearsal Static was beginning to be written. You can actually even hear some recordings we took from that day in the song. The struggles of the pandemic and life being stagnant along with the boredom from missing music when we are apart at college plays into the message of Static.
What is the best song you ever released and why?
Static is our favorite song we have made. We had 3 more years under our belt with our instruments to become more skilled musicians, as well as 3 years of pent up emotions that inspired us. We also took a much more matured approach to song writing, making several demos before we felt it was ready to even take into a studio. Most importantly, we recorded Static at the legendary Gravity Studios, where as our previous songs were recorded in a basement studio. The professional studio allowed us to do the song writing justice.
What song do fans seem to favor?
Give Me Anything has always been the crowd favorite and was our most popular song for years. Static was just released a month ago and is already closing the gap in streams. We have yet to play Static live, so we will have to see how the fans react when they get the full experience of the song.
Which of your songs is, or do you think would be, fun to perform live?
Our favorite songs to perform is probably Cherry Road and a cover of Do Me a Favour by the Arctic Monkeys.
It's been so long since we played a live show because of the pandemic. We are extremely eager to get back to playing gigs and play Static for the first time ever in front of a crowd.
Would you like to travel to other countries to perform your music? If so, what would be your first stop?
Playing outside of America would be a dream come true. A lot of our favorite bands come from England and we've seen so many videos of British concerts and festivals with rock fans going wild. Playing a festival in England like Glastonbury or Reading/Leeds would be 100% be the first stop.
Tell about a magical moment or positive experience that has happened during your career.
Our first ever show, we played battle of the bands and won. The prize was playing at a local, but rather large, festival called Ribfest. We got to open to huge artists like Aerosmith's Steven Tyler. It was only our second concert, but the stage was massive and our sound could be heard over a mile away. It was such a wild experience since we had only released our first songs a few months and played one show before it, but been given such a huge opportunity.
Other than fame & fortune, is there something you hope to achieve through music?
Playing huge concerts, touring, and being successful with streams are milestones we would love to achieve. At the end of the day though, we are a group of friends that enjoy playing music together. We had a great time doing it when we had no one watching and we just want to keep spending time together and making music that's fun to play. We hope we get as many opportunities to share that music to others, but the most important thing is having fun together as a band.
Who inspires you musically?
Catfish and the Bottlemen and the Artic Monkeys were the influences from the first time we ever played together. As a band, we discovered Hippo Campus, Wallows, and The Backseat Lovers, who helped us figure out our sound later on. All of these bands have members that are individually talented, but also work cohesively together. That is what made us look up to them.
If one artist were to perform at your party, who would get the call?
We think we have mentioned them 5 times already here, but Catfish and the Bottlemen easily. There ability to energize the crowd is unmatched.
What advice would you have for someone wanting to follow in your footsteps?
It's all about having fun with each other. Being a band extends farther than music and we have a blast with each other in and out of playing together.
How do you feel the Internet has impacted sharing your music?
We think that the internet is the reason we can reach so many fans in places we, personally, do not have access to. Checking the Spotify/Apple Music artist apps and seeing the different cities and countries listening to our music is incredible.
What is your favorite/best outlet to connect with your followers Instagram, Spotify, FB, Twitter, iTunes? How would you want them to follow?
Instagram and Spotify are the main 2 platforms we use. Follow us on Instagram @joyce.ln.band and check out some playlists we made on our Spotify page.
What does the future hold for you?
We don't really know, but for the time being we are jamming out.
Did I forget to ask something? Something you would like to say, that I did not address.
I think that got it all! Hope you all gives us a listen and reach out on Instagram to let us know what you think!
Want to be a featured mysoundMusic playlist artist? Visit our page for details. Visit Now
interview
About the author
Music Fan plus Talented Musicians and Artist equals mySoundmusic
Reader insights
Be the first to share your insights about this piece.
Add your insights