Josh Pfeiffer Transcends Genres with His First #1 Country Hit
"One More Time" is the first single released by Josh Pfeiffer in the country music genre.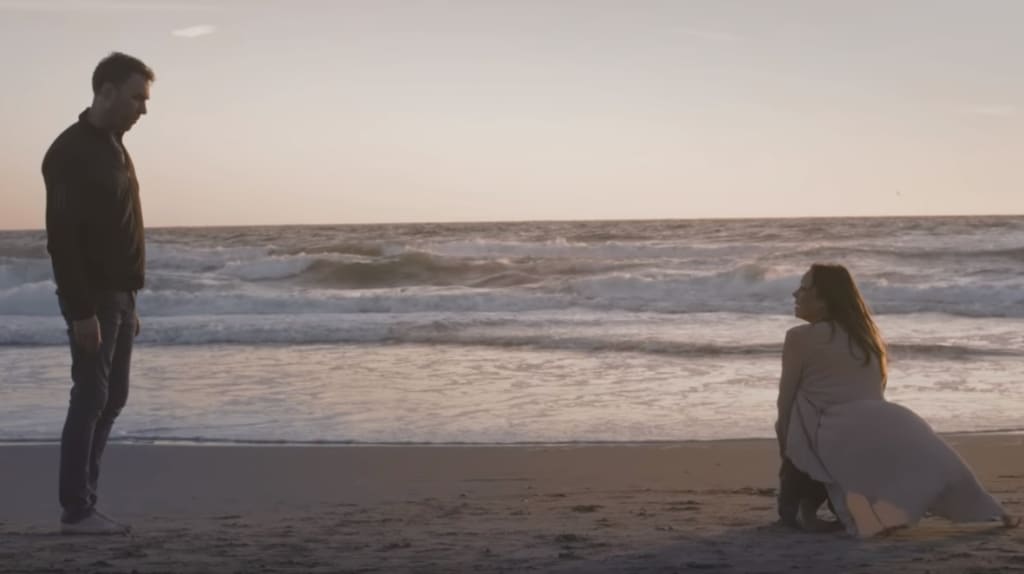 Mostly known for his classic big band/swing era-type performances, Josh Pfeiffer is pulling out the surprises in 2019 and demonstrating that he's not just a "one-style only artist." His latest single, "One More Time," proves his ability to appeal to an even wider fan base—and in this case, we are talking country, y'all!
True county music lovers will appreciate the song's touching lyrics and easy-going tempo. His latest single is beautifully reminiscent of that of several big country classics like Diamond Rio's "One More Day," Garth Brooks's "The Dance," Brooks and Dunn's "The Long Goodbye," and Alan Jackson's "Sissy's Song." Pfeiffer wrote and later co-produced "One More Time" with his music partner, David Schram.
"One more song. One more dance. One more time is all I ask. One more laugh. One more cry. One more kiss to say goodbye one more time," are just some of the emotional lyrics from the song, which has struck an apparent cord with music lovers everywhere.
Earlier this month, the song debuted on the iTunes Country Music Chart at #92 in the United States, and #1 on the UK iTunes Country Music Chart. The music video, which is quite the tearjerker, has racked up nearly 400,000 views, and more than 3,400 YouTubers have also given the song a big thumbs up.
"This song hits home for anyone who has lost a love for sure," stated Patrick Flores.
"Ugghhh, made me cry so hard! So as an artist, you know you've done your job! Beautiful song with an incredible, touching video," stated Krista S.
For those who haven't watched the video yet, make sure you grab a tissue nearby before you do. It's certainly a tearjerker. "One More Time" tells a passionate story of love and loss reminiscent of Nicholas Sparks's The Notebook and Fault in Our Stars.
In the video, Pfeiffer tells his wife goodbye and sets sail on a yacht in the San Francisco Bay on what starts off as a tranquil, sunny day. Tragedy strikes, however, following a freak accident that sends him overboard. He doesn't survive. A deputy eventually delivers the heartbreaking news to his wife who suddenly finds her world completely upside down. She's in a complete state of shock as she tries to understand how one minute life seemed so amazing, and yet the next, it seemed to abruptly take a turn for the worse.
"Sometimes life will change in ways we never planned. There's nothing you can do but give it all you have. We couldn't really know all that love can mean without feeling loss and emptiness it seems," a teary-eyed Pfeiffer sings in the video.
Moral of the story? Never go a day without telling the ones you love how you feel about them, and make sure you spend as much time with them as possible. In the end, you never know what tomorrow might bring. After all, all of us are on borrowed time. The video was directed by five-time Emmy Award winner Alejandro Guimoye, who has previously worked with Pfeiffer on other videos.
Listening to Pfeiffer's smooth, baritone voice, especially in "One More Time," is comforting even when everything seems to be going very wrong. According to Pfeiffer, he first wrote the song in 2008 while living next door to his parents in Tuolumne, CA.
"I remember playing it on the piano for Tara and the kids, and Mom and Dad and getting all of their great input," he stated. "11 years later, we finally have the final version along with a video that helps bring it to life. Some love stories last longer than a lifetime."
Pfeiffer got his start as a jazz big band artist with similarities to Michael Buble more than a decade ago. In recent years, he has segued into the pop genre with his singles and music videos "Life" and "Brand New Shoes."
To learn more about Pfeiffer, check him out at his website, and you can watch the video for his latest single, "One More Time," below. You can also follow him on Instagram.
song reviews
Nikki Gaskins
From southwest Georgia to South Carolina's Grand Strand, Nikki has worked in a variety of markets as a TV anchor, reporter and producer. Learn more about her here: www.spotlightmediapros.com.
See all posts by Nikki Gaskins →