Jeremy Parsons captivates audiences with a genuine personality, unique humor, and apparent heartfelt love for his craft.
Over the last decade, Parsons has played all over the U.S and Europe, including numerous venues in Texas.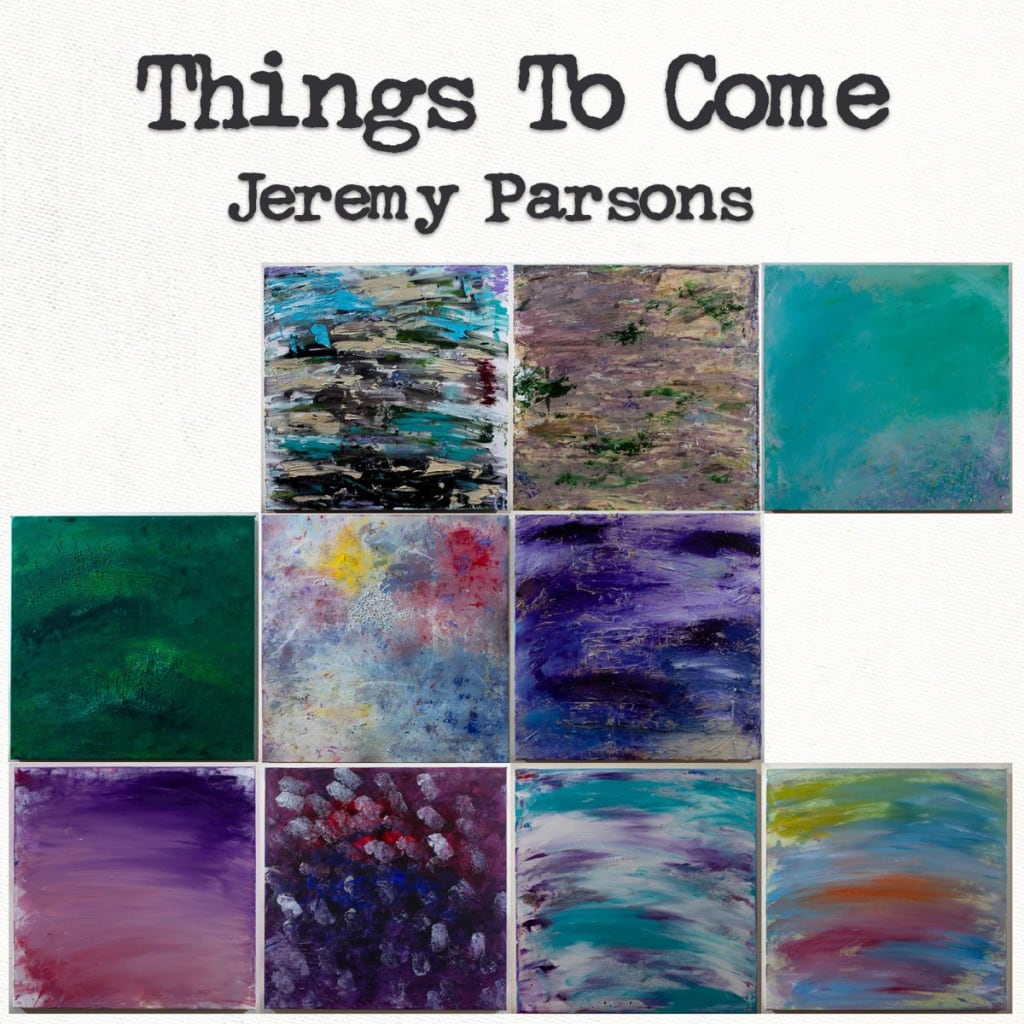 Born in San Antonio, Texas, Jeremy grew up soaking in the sounds of Country Music. Driven by his passion, he taught himself to play the guitar and began writing and performing regularly in high school. Over the last decade, he has played all over the U.S and Europe, including numerous venues in Texas.

After living in Nashville for several years and releasing two records in the process, "Doggondest Feelin'" in 2010 and "Things I Need To Say" in 2017, he returned home to Texas to release his new album, "Things To Come," in 2021.
Q: Tell us a little bit about yourself. Do you come from a musical family? Your (music) background?
I did not come from a musical family. However, we always enjoyed going to concerts, listening to the radio, and singing along. So music was always supported but never considered anything, but something meant to enjoy.
I have mainly my Dad to thank for how he used to point out things and appreciate lines in songs. After I got into playing and writing myself, you could connect all the dots that I might end up on this path, but if you had asked me when I was little, I probably wouldn't have even thought of it.
Q: What is it about music that makes you feel passionate?
They strike a nerve if the artist has done what they are supposed to do. We connect. We're writing about the human experience and what we all go through. We're sending a message to find some universal common ground and let people know they're not alone if they're feeling that way. That is what music has always done for me. What's not to love about something that can give you so much.
Q: Do you have a preferred or chosen music genre?
My preferred music genre for listening and being associated with is Americana. I do enjoy folk and singer/songwriter stuff as well. Still, my favorite thing about Americana is that it took over what most mainstream country music left behind as far as subject matter and connecting with the human experience outside of partying and the basic borrowed and overused subject matter, drum loops, and flow.
Q: Do you write your own music, or do you collaborate?
I write my music and occasionally co-write as well. I'm working on this new project, and it is the first full-length collaboration I've done. My producer, Dustin Martin, is evolving my songs into these remarkable pieces. I can't say I've ever had that in a producer. They just added more instruments to what was already there. This time what is already there is being taken and brought to life in the way Dustin hears it. It's a very fantastic new direction for me and my music.
Q: Tell us about your album "Things to Come". What is your creative process like? Where did the ideas come from, how were they transformed in your mind?
I made this record and wrote these songs to grow both as an artist and a person. I forced myself to look inward and at all my past experiences and the lessons I gathered from them. I put all of that under a microscope and the feelings that came with them. I wanted to mix it all and link everything to our day-to-day human experiences. Take my specific events and broaden them so all who desired to could feel included in the story. This record comes from years worth of observation, inner struggle, and knowing that although we can't ever fully control it all, we can choose to do better for ourselves.
Q: Do you create for yourself or for a fanbase?
I create from my experiences for my fanbase. Before I had a fanbase, I wrote to get my feelings out because that was the easiest way to express them. Now I think about everything I experience, what's going on with people I know, and what's occurring on a global scale.
Q: What do you value more, creativity, or perfect execution?
At most times, in the studio specifically, these are the same. There is always something a song needs and always a way it needs to be done. When it comes to the live show element, you're giving every audience their own experience, so the perfect execution and the tedious focus should be given some slack.
Q: Has your musical journey had a deliberate direction, or did it simply evolve in whatever direction it found?
I dove into this career headfirst. I took a shot, as we all do, and it just worked. I was 21 and knew I had time to find what did work if this didn't. I was realistic and passionate, and I have turned this into life. So many people don't know I exist, but I can still travel and play and work on music for a living. It's all been just trial and error, as life always is. I've accepted that this could stop at any time and keep being grateful that it hasn't yet. When I wrote the song "Makin' Things Up As I Go" for my last record, Things I Need To Say, I presented you with my truth. I have loved watching this all play out and still enjoy the process, and all that lies ahead.
Q: What is the best song you ever released and why?
What a tricky question. My songs are my babies, and I love them all for their unique personalities. You know those crucial crossroads in our life, a moment in which you have to look at what you've got and realistically decide what's next and what's for the best?
I can comfortably say "Things To Come" because it is about the journey that got me there, a rollercoaster ride of drugs and alcohol, and a search for the correct answers for myself.
Was it that my life was over, or was something more remarkable about to begin. That was my choice to make, and I chose the latter. I walked that path until it almost killed me, and then with the help of the ones I love the most, I made a shift. I quit drinking because it was destroying me, my friendships, and all I had worked to achieve.
There were plenty of good times and travels there, but I had more to do, and I was finally ready to face myself and get back on track. This is a song for the future and comes with the knowledge that we control our own lives, and we should look forward to that, no matter how rough it gets.
Q: What song do fans seem to favor?
The one I get the most requests for is "The Bluebird Song," actually titled "Why Is The Bluebird Blue." I enjoy playing this song so much, so I'm always thrilled about this request. Bluebird is actually in the running with "Things To Come" as my favorite track I've ever written.
Q: Do you, or would you like to, perform live?
I do and love to perform live. Traveling and getting to play for new people in new places and develop further human relationships and experiences. It's one of my favorite parts of the job.
Q: Which of your songs is, or do you think would be, fun to perform live?
A few of my favorites to play live are
Why Is The Bluebird Blue
Something Other Than You Are
Good Ole Days
Lillian
Doggondest Feelin'
Things To Come
Q: Do you have a preference... vinyl records, cassettes, CDs, or downloads?
These days I mainly listen through streaming services, but I still travel with a Cd case and have a car with a cd player. I have everything for me depending are where I am and the mood that follows me there. I also collect vinyl. I don't have any cassettes. Those didn't hold up as well and were just a mess when they broke. I don't miss cassettes.
Q: Would you like to travel to other countries to perform your music? If so, what would be your first stop?
I've had the opportunity to play over in Norway. I would love to go back and add to the places I've been. I have no doubt I will. My top places to travel to are Scotland, Ireland, France, and Italy.
Q. Share a crazy experience or a magical moment that has happened during your career.
I'll tell you about the night I got to meet Little Jimmy Dickens and developed a country music kinship. I had always been a huge fan of Hank Williams Sr. and anyone who ever had anything to do with him. Little Jimmy Dickens was one of those people. He was an Opry legend and overall legend in his time, a shorter individual with one of the biggest and brightest personalities I've ever come across. I was backstage at the Grand Ole Opry with a bluegrass band called The Grascals. They were considering cutting one of my songs, and they did. You can find it on their record; The Famous Lefty Flynn's. It's called "Out Comes The Sun." The lead singer said he would leave the room, handed me his guitar, and said, "tune this for me, please I'll be right back." I was still tuning it when he walked back into the room with none other than Little Jimmy Dickens. I played him the song they were considering, and after I played it, he looked at them and said, "if y'all don't cut that, you're absolute fools." We became friends from this point on, and he would go on to make an appearance in my music video and help me promote my record on RFD-TV.
Q: Are there any musicians who inspire you? What qualities do you admire about them?
Jason Isbell has been someone I have consistently admired now for quite a while. He has navigated sobriety, constantly growing success while maintaining who he is and being true to that while remaining open and honest about his flaws and sharing that all with us. He's a true artist and a prime example in my mind for all in this industry.
Q: What is your favorite/best outlet to connect with your followers Instagram, Spotify, FB, Twitter, iTunes? How would you want them to follow?
If I can pick two, I have to go with Instagram and Spotify. Instagram is my favorite social media app, and Spotify, though not popular with many musicians right now, has always been my favorite to focus on. The numbers of followers and spins always help.
Q. Are you currently working on any projects we should look out for?
I am. As I mentioned earlier in the interview, my good friend and producer of the project, Dustin Martin, and I started working on a new and exciting project amid the pandemic downtime. We should be putting something out sometime later this year. It will be a lot of material in parts, all playing into a theme. The first theme will be Life.
Q. Did I forget to ask something? Something you would like to say, that I did not address.
I can't think of anything you missed, and thanks so much! If y'all want to shoot me a message, find my socials, show schedule, and updates, head over to jeremyparsonsmusic.com. I'll see you there.
feature
About the author
Music Fan plus Talented Musicians and Artist equals mySoundmusic