Jeremiah Stokes Talks about His Musical Career and Journey
Jeremiah Stokes is an American Hip-hop rapper, singer, and songwriter based and raised in Indianapolis, IN. In the interview below you'll find out a little more about the fast-rising singer...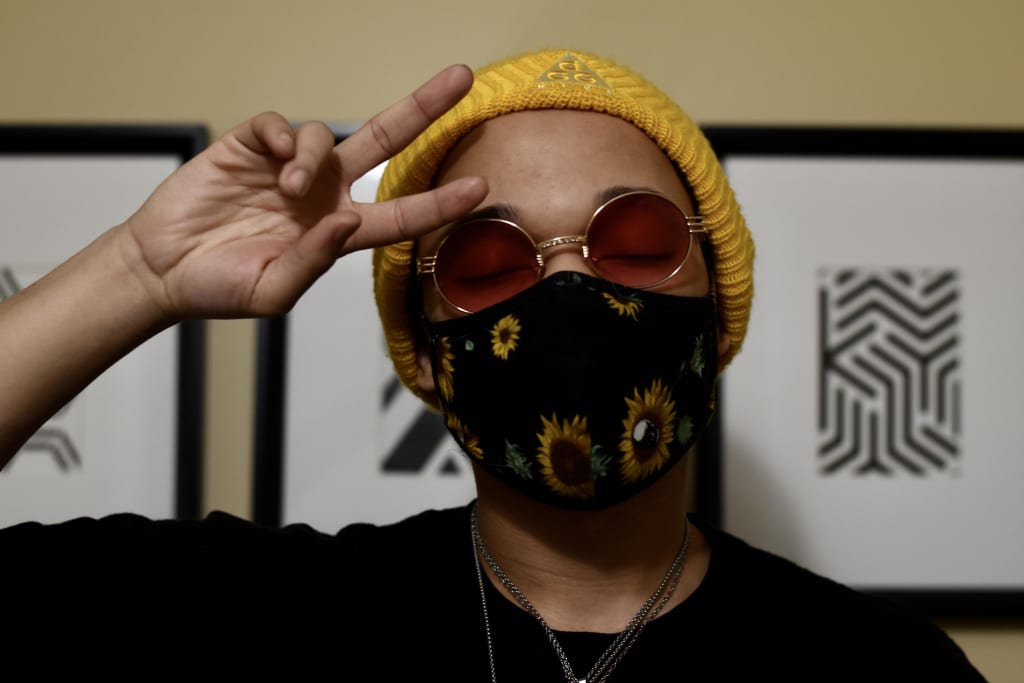 Today, we had an opportunity to interview Jeremiah Stokes.
Can you tell us a story about what brought you to this specific career path?
Jeremiah Stokes - Well, honestly, 3 years ago, I would've told you it was because I felt like I wasn't good at anything else. Now, I'll tell you it's because nothing brings me as much joy as making an incredible song that not only I can feel, but others can as well.
Can you share the most interesting story that happened to you since you started this career?
Jeremiah Stokes - I feel like nothing is crazier than the time I met iLLMiND; him looking me in my eye and affirming that I was indeed as good as I thought I was at what I do was easily the most humbling experience ever. It probably didn't mean much to him but he changed my life. It lets me know I'm already good but now I need to go be great.
The craziest thing was that he had no critique for my music but instead the frequency at which I worked on it. He told me I need to put myself in a position to work on music every day or at least as often as possible. I think my future is on the other side of whatever gets me to that point so that's the stage I'm in.
Can you share a story about the funniest mistake you made when you were first starting? Can you tell us what lesson you learned from that?
Jeremiah Stokes - The funniest mistake I ever made was trusting random people I met through music to have my back in real life.
Learned a couple of lessons: Stop thinking everyone is your fucking friend. Everybody does not love you. They showed you who they were and what they would rather do. Make peace with it and get back focused.
What are some of the most interesting or exciting projects you are working on now?
Jeremiah Stokes - I am currently working on my next album, titled "Process of Elimination" or P.O.E. This is easily going to be one of my most impressive efforts to date. I am also about to release a remixed and remastered version of my very project "Cardinal" on all major streaming platforms. Adding tracks. Moving the order around. Adding instruments. Interludes. A true rebirth as an album.
Also read: Meet Michael Jay, achieving astounding success as an entrepreneurial superstar.
Who are some of the most interesting people you have interacted with? What was that like? Do you have any stories?
Jeremiah Stokes - Mostly everyone I make music with within Indianapolis, tbh. I got a solid ass network of geniuses. It's like simple clockwork when I finally get on the same page with them creatively. & I have too many stories to tell you right now but what I will say is everyone I did make an actual friendship with through music has saved my life to one degree or another.
Which tips would you recommend to your colleagues in your industry to help them to thrive and not "burn out"?
Jeremiah Stokes - Again, everyone is not your friend; mind your surroundings. Also, study marketing. You do NOT have to work so hard that you exhaust yourself... learn the algorithm.
You have been blessed with success in a career path that can be challenging. Do you have any words of advice for others who may want to embark on this career path, but seem daunted by the prospect of failure? 
Jeremiah Stokes - You're going to keep failing in different ways regardless of what milestones you achieve so don't be afraid of fucking up. This game is full of fakes but when you get a true diamond in the rough on your side, in terms of your network, you'll know. "Success is like pregnancy. Everybody congratulates you but nobody knows how many times you got fucked to achieve it." - Samuel Bloor
Can you share with our readers any self-care routines, practices, or treatments that you do to help your body, mind, or heart to thrive? Kindly share a story or an example for each.
Jeremiah Stokes - I love getting massages, cooking or eating out, working out, practicing martial arts, and getting manicures and pedicures. I also make sure that I don't forget to eat sea moss, sip a smoothie or take deep breaths when my brain is racing.
What are your "5 things I wish someone told me when I first started" and why? Please share a story or example for each
Jeremiah Stokes;
Study the actual music business and stop kicking it with people who are just lonely narcissists. The energy will rub off on you if you're not careful, especially if you're young.
Make sure you understand how to appropriately market yourself. People make purchases based on emotions first and they later justify it with logic. Make sure they can feel who you say you are. Be really real.
Make people uncomfortable. They don't have another choice besides respect it when you really stand on it.
If they live, think, and behave like losers, cut them the fuck off. ALL of them. Including the ones who aren't directly affecting your life. Align with people who match the future you're trying to manifest NOW. Shitty energy is contagious.
Once you understand everything is all about energy, you learn how to manipulate reality... thus changing your life and plenty of others around you. As above, so below.
Can you please give us your favorite  "Life Lesson Quote"? Can you share how that was relevant to you in your life? 
Jeremiah Stokes -  As above, so below.
None of us are able to achieve success without some help along the way. Is there a particular person who you are grateful towards who helped get you to where you are? Can you share a story about that?
Jeremiah Stokes - Way too many people to list, man. I absolutely did not get to where I am alone. One of my biggest voices of reason is for sure my brother, Emerson Vernon. Absolutely not the ONLY voice of reason, but definitely a true friend who helps me check my ego and my emotions when I need it most. I love my little brother, dawg.
You are a person of enormous influence. If you could start a movement that would bring the most amount of good to the most amount of people, what would that be? You never know what your idea can trigger. :-)
Jeremiah Stokes - I want to write an autobiography through my music that I turn into a short novel and eventually a film that I separate into chapters/seasons.
We are very blessed that some of the biggest names in Business, VC funding, Sports, and Entertainment read this column. Is there a person in the world, or in the US with whom you would love to have a private breakfast or lunch, and why? He or she might see this. :-)
Jeremiah Stokes - I want to have breakfast with Anthony "Top Dawg" Tiffith... because I really want to tell him my vision and have him help me bring it to life. I want to be one of the best artists on TDE's roster.
14 How can our readers follow you online?
Instagram: @officialjstokes
Twitter: @OfficialJStokes
Spotify: Jeremiah Stokes
YouTube: Jeremiah Stokes
TikTok: @officialjstokes