Jenny Dolly - Alone in my shoes
Jenny Dolly talks to mysoundMusic about her 1st original song release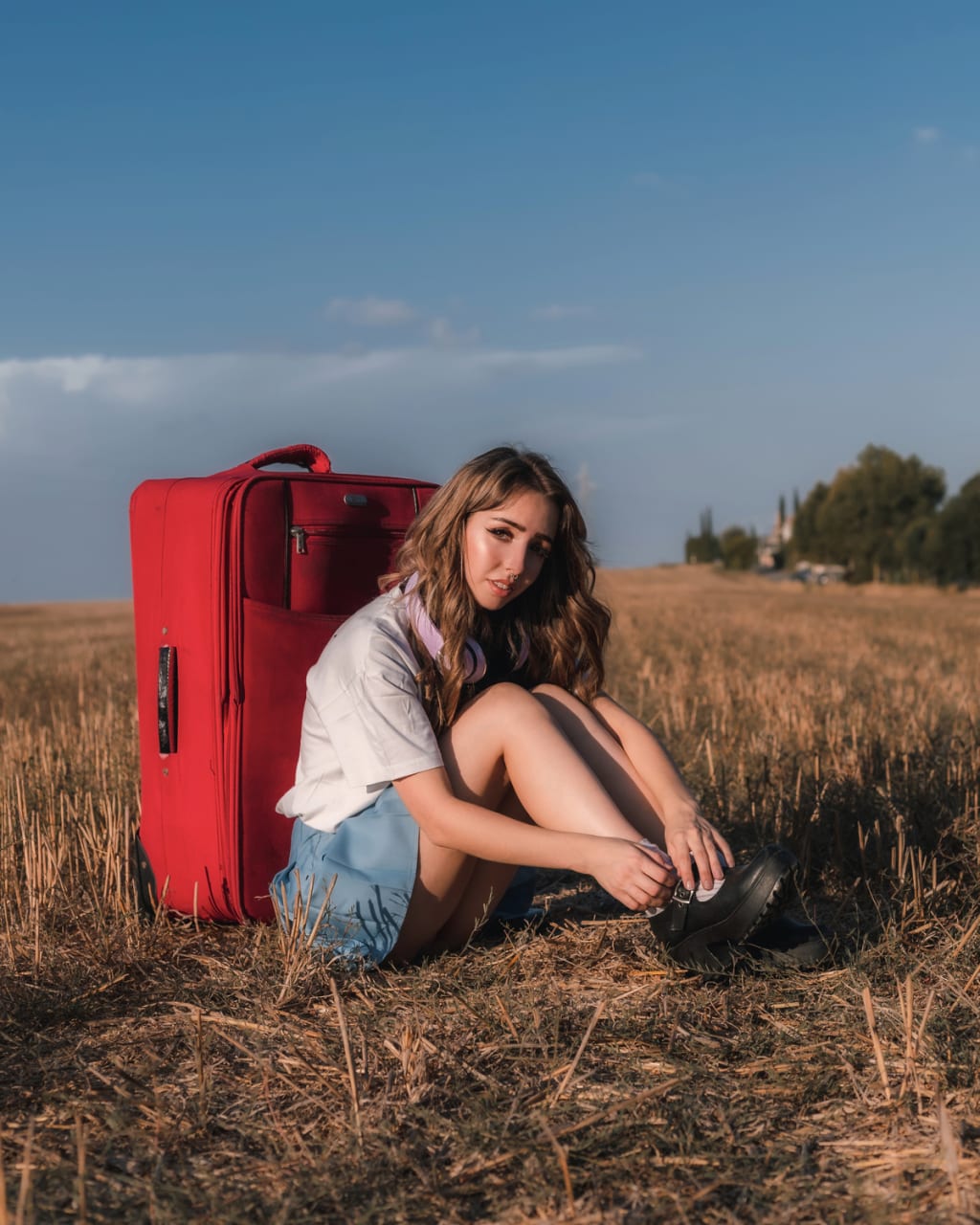 Jenny Dolly has recently released her 1st original song. In Jenny's own words .... "Alone in my shoes is my first brushstroke on the canvas, the first footprint on an unknown planet, where I have never set foot and where I found myself alone with my shoes."
Are you from a musical family?
Yes, my mom plays and teach the piano, my dad is an all kind of music lover, so music is always playing in our house.
Is there someone or something that inspired you to be part of the music industry?
I've always listened to a lot of music and to different genres, I have major influences by main jazz singers such as Ella Fitzgerald, Billie Holiday and Nina Simone, also a lot of Amy Winehouse. But also a lot of pop, pop/rock progressive, dream pop, and indie pop inflections.
Do you write your own music, or do you collaborate?
I write my own music, sometimes a close friend of mine helps me with the arrangement part.
Tell us about your sound and what sets you apart?
I like to define my sound as dreamy. As if is something that transport you in another world. Pink Floyd are also a group that gives me that feeling and inspires me a lot.
Reverb, echoes, ethereal sounds, in ambitious melodies are what mainly characterize my style.
You recently released your single 'Alone in my shoes'. Can you tell us a little about this song?
Alone in my shoes was born and registered in my bedroom one night, it came out like a water flow, as if it couldn't stand being in my body anymore.
It is the first song I have ever written and it comes out with so many fears: "Will the world like it? Will people understand it? Will It be accepted? "
The first having difficulty accepting it, it was me, I didn't think it was a bad song, on the contrary I spent a lot of that time and energies thinking about how to make it sound perfectly.
It took months just to find the right mix, the right volumes in the right parts, every single detail was very important to me.
To then wait for a moment and realize that this song was not meant to be perfect at all, in fact, it HAD to be imperfect!
Alone in my shoes is my first brushstroke on the canvas, the first footprint on an unknown planet, where I have never set foot and where I found myself alone with my shoes.
Tell us about your creative process.
I've always been the little shy girl. I started experiencing anxiety because of it since kindergarten and I used to have selective mutism during the first years of elementary school. I was stuck with this "trauma" and I couldn't really talk, the voice won't go out, there was nothing I could do to change things out. Growing up I learned how to be accepted and that not everything that comes out of my mouth is wrong and I can guarantee that I'm still learning it, little by little. I started playing violin at first, then guitar, then piano, but everything was always around the fact that I wanted to be a singer, I wanted to let out all the thing I couldn't say during these years and I still do… I've also experienced been a street artist for some years, I used to sing in the streets of Rome and I still do it occasionally and I honestly love it because I think that in that way I can see real people reactions. I started singing since I was little and started studying at the age of 14. I played at many jam sessions, participated to a few contest/talent show and I started exhibiting live at the age of 19.
Were there any challenging aspects to writing and/or recording your song?
As I said, Alone in my shoes was really challenging to me, the very first single that I was dropping out and wanted it to sound perfectly, to then realize that it wasn't born and supposed to be perfect but just real maybe rough.
Do you have any other plans relating to this release? A video?
I hope I'll perform Alone in my shoes live as soon as possible.
What's your ideal press headline 12 months from now? In which publication? Why?
Hopefully the project I'm working on will be half out in 12 months, I'll soon give more informations about it.
Do you plan on, or would you like to perform your music live?
I do plan on singing Alone in my shoes live, in less than two weeks I'll play it by the seaport for the first time.
Would you like to collaborate with anyone? If so who and why?
I like jazzy singers styles but I also truly love the dream pop style. I really Billie Eilish' and Norah Jones' styles but also a dream pop group called the Maria's. I think we have something in common in some way.
Would you like to travel to other countries to perform your music? If so, what would be your first stop?
I'd totally love to make a tour around the world. First stop would be Iceland with a concert under the stars and the northern lights Shiny above the head.
Share a magical moment or positive experience that has happened during your career.
The most magical moment in my career was probably when I finally started writing my own music as if I was finally finding my own space in this world.
Other than fame & fortune, is there something you hope to achieve through music?
Through music I just want to achieve peace and transmit what I feel to help other people feeling in peace as well.
Who inspires you musically?
As I said other than big jazz female voices, I listen to a lot of dream pop and progressive rock (such as Pink Floyd) I like getting in this other world and I try to do it in my songs as well.
If one artist were to perform at your party, who would get the call?
Tash Sultana is also one of my favorite artists ever.
What is the best advice you've been given?
"If you want to make great things you'll first have to do it wrong" everything needs practice, things will come out bad at the beginning. but it is only trying, that I'll find the best way to make it work out.
How do you feel the Internet will impact sharing your music?
I just hope people will take a couple minutes to listen to it, with a good pair of headphones in the ears and with their eyes closed, so that they can let themselves be transported into the starry and mystical world where me and my shoes live.
What is your favorite/best outlet to connect with your followers Instagram, Spotify, FB, Twitter, iTunes? How would you want them to follow?
I use Instagram pretty much a lot and add every single event on there, but I also use Facebook, Spotify and more…
What does the future hold for you?
I don't know what the future hold for me, but I just hope it will hold it carefully because I'll be there soon to withdraw all my dreams
interview
About the author
Music Fan plus Talented Musicians and Artist equals mySoundmusic
Reader insights
Be the first to share your insights about this piece.
Add your insights