JameirKGolden Is The New Kid On The Block
A foot in the door with all eyes on the new kid.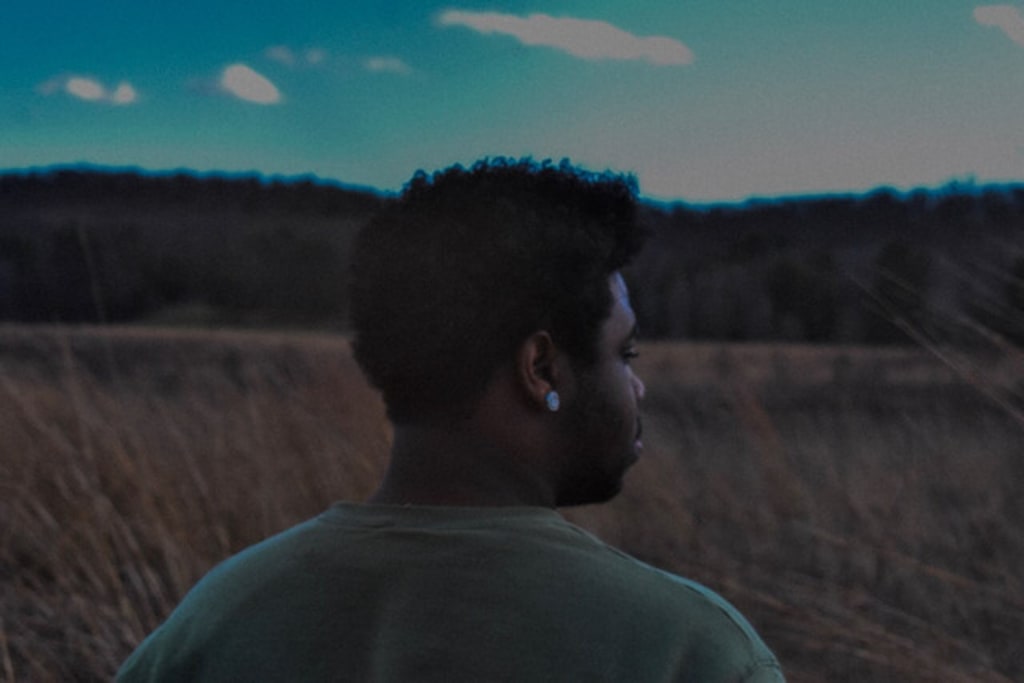 JameirKGolden (@JameirKGolden) also known as Jameir Kirkpatrick is one of Hip-Hop's most talented newcomers and is fresh off the block as the newest member of Columbia records hailing all the way from Louisville, Kentucky JameirkGolden really brings that Alternative Southern rap vibe to his music.
Jameir brings a blend of many sounds and genres to the table, since the start of his career in 2017 Jameir has dropped multiple viral singles racking up millions of streams on Spotify in such a short period, while also catching the attention of Sony music executive Ron Perry which is the CEO of Columbia records. Now signed to Columbia records Jameir's vision for his music may finally get to become a reality.
After the release of his latest single "Black Air Force Activity," JameirKGolden was met with another successful single and arguably his most anticipated, soon after the release Columbia records posted the song to their Instagram story welcoming the artist with congratulations on the release and a link to stream the single; shortly after Jameir followed them via Instagram.
Jameir then took to Instagram to post a cryptic message about finding the perfect partners that share his ideal vision and strong beliefs in creative control as a music artist and that most artists in his niche are typically overlooked due to today's fast-food rap culture, Jameir then said he's here for the long run and not the short term and that he's currently working on ironing out the details of his newest partnership.
As for now, Jameir is taking time to get adjusted to the newfound success that awaits him it's not every day you get signed to a record label industry giant like Columbia records. Jameir's sound is uniquely his own and with talent and skills to navigate the music business side of things Columbia records will be a great asset to have.
The music audience JameirKGolden's music reaches makes him a no-brainer for today's youth. Easily expressing painful truths or explaining details of fun nights out under the stars or fits of rage it's quite easy to see why teens of today gravitate toward Jameir's sound, it's a sense of familiarity and genuineness that most music today lacks ranging from calm cool and collective cadences to off the wall bangers no matter what it is Jameir has you covered no matter what you come in search of.
With Jameir there is no sense of urgency to please the masses, he's just another kid having fun with songs he's created in his bedroom that express what most wish they had the courage to do, JameirKGolden albeit 20 years old is an artist destined for the superstardom navigating his way from being independent to the new kid on the block. Jameir stated he is more than the latest new trendy artist but a wave of something new, a breath of fresh air amongst the rest.
Hailing from the same city of celebrity artist Bryson Tiller, Jack Harlow, and 2KBaby, Jameir; is definitely up next with his own sound that doesn't sound like anything we've heard thus far come out of Louisville and that's what really piques my interest to see where he goes we've even taken notice that Capitol records A&R Tom McAuliffe follows JameirKGolden.
For now, JameirKGolden is said to be working on new singles and a new project for 2021 hopefully, we receive more information that offers some more clarity behind this record deal.
JameirKGolden has even been recognized amongst his peers such as $not, Tokoyo's Revenge and more, his latest single titled "Black Air Force Activity" has been the new center of discussion which he also posted about via his Instagram (@JameirKGolden)
To keep up with JameirKGolden, you can follow him on Instagram and Twitter