J. Maurice aka Charlie Wilson
Add J. Maurice to your Spotify playlist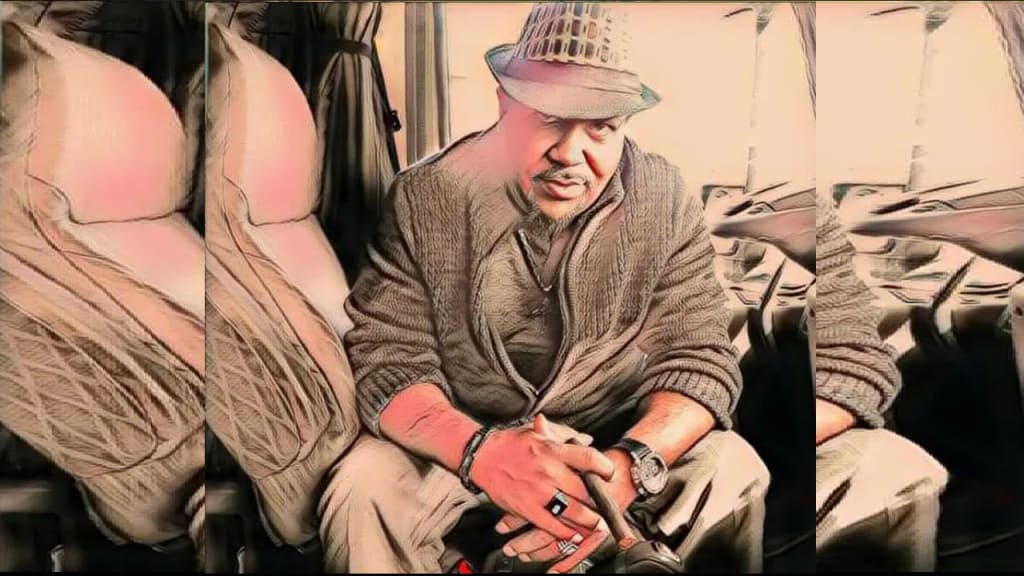 Are you a Hip Hop fan? If yes, then you've probably come across the name J'Maurice. He is an amazing male artist born in Kingston, New York. The remarkable and still unsigned artist began singing when he was only 14 years old.
Genre and Music Style
J'Maurice has that one of a kind talent of all time. This outstanding rapper blends the old school rap and a bit of the today's R&B creating one of the most exhilarating sounds. In his words, he believes that 'love' is the only missing ingredient that the music of today misses.
The Rapper blends the West and East Coast styles while adding a fusion of Old south style music. I guarantee you as long as you have an ear for Hip Hop and enjoy listening to good music, then J'Maurice is the right artist for you. He has a unique skill that you would probably not find anywhere in the world.
Early Life
The life of the young artist changed forever after his parents divorced when he was still 2 years old. This meant that he had to move around a lot. From Dallas to Texas which was just the start of many moves. Later he came back to Texas.
The moves really affected J'Maurice during his youthful years which made it hard for him to communicate with his parents and youths. But with every bad situation, there's always some light. During this time, J'Maurice discovered that he had a talented for writing songs. And, through that, he was able to express how he felt.
Finally, through music, J'Maurice was able to get out of the shell of a shy kid to the confident artist he now is. The first time J'Maurice performed was in front of his parents at the age of 14. After that, J'Maurice was able to get small gigs and he continued with this path ever since then.
All his efforts eventually paid off since he was original. More to that, J'Maurice brings a unique sense of music to the table. True talent is quite rare to find these days but Maurice has it.
Songs of J'Maurice
J'Maurice has an amazing Spotify profile with several banger singles. All the way from his first release, 'Tomorrow' to his latest single, 'Favors'. You will quickly realize his prowess in music and lyrical words that are easy to connect to.
The Rapper uses simple words to create a rhyme making it look effortless. That's something that only the best of the best rappers can do. Additionally, the message in his songs is relatable to every Hip Hop and R&B lover.
His song "Favors" is a perfect example of his word art. I'll just give you a little taste because, believe me, just reading these powerful words doesn't do them justice. You have to hear J. Maurice deliver them to truly get the full effect.
I'm through doing favors, I'm through doing favors , I'm through doing favors . I'm delegating now for everyone else everyone else but me/

Nobody looked out when I needed help. Like who would have done it for me. Calling my phone when you needed money but you never checked up on me .

Gimme you take but you never give when I would have done it for free . I be grinding for my family to be the man I want to be . I'm the only one who believed.

They don't want to see me make it out / Haters looking for a hand out / Did my thing to stand out

Now they see me as cash cow . Full of haters took advantage of my kindness . Took my kindness for weakness

Only call when you need something Reason we be speaking

It's not a favor for a favor I owe you nothing you're a hater. I got to go I'll see you later
(Forgive me J. Maurice if I hacked your words.)
In Summary…
A good rapper is someone with a story that every person can connect to and J'Maurice is no exception. We all go through tough times but how we choose to deal with it matters. J'Maurice is an inspiration to all young artist who would like to make their own music. Take your time and sample the work of this artist and you will instantly fall in love with the sound.
Consider adding J. Maurice to you Spotify playlist. I did.