J. Cash The King - Hottest Rap Artist From Dallas
Johnathan Cash better known as J. Cash The King born on August 4, is an American rap artist, and songwriter from Dallas, TX.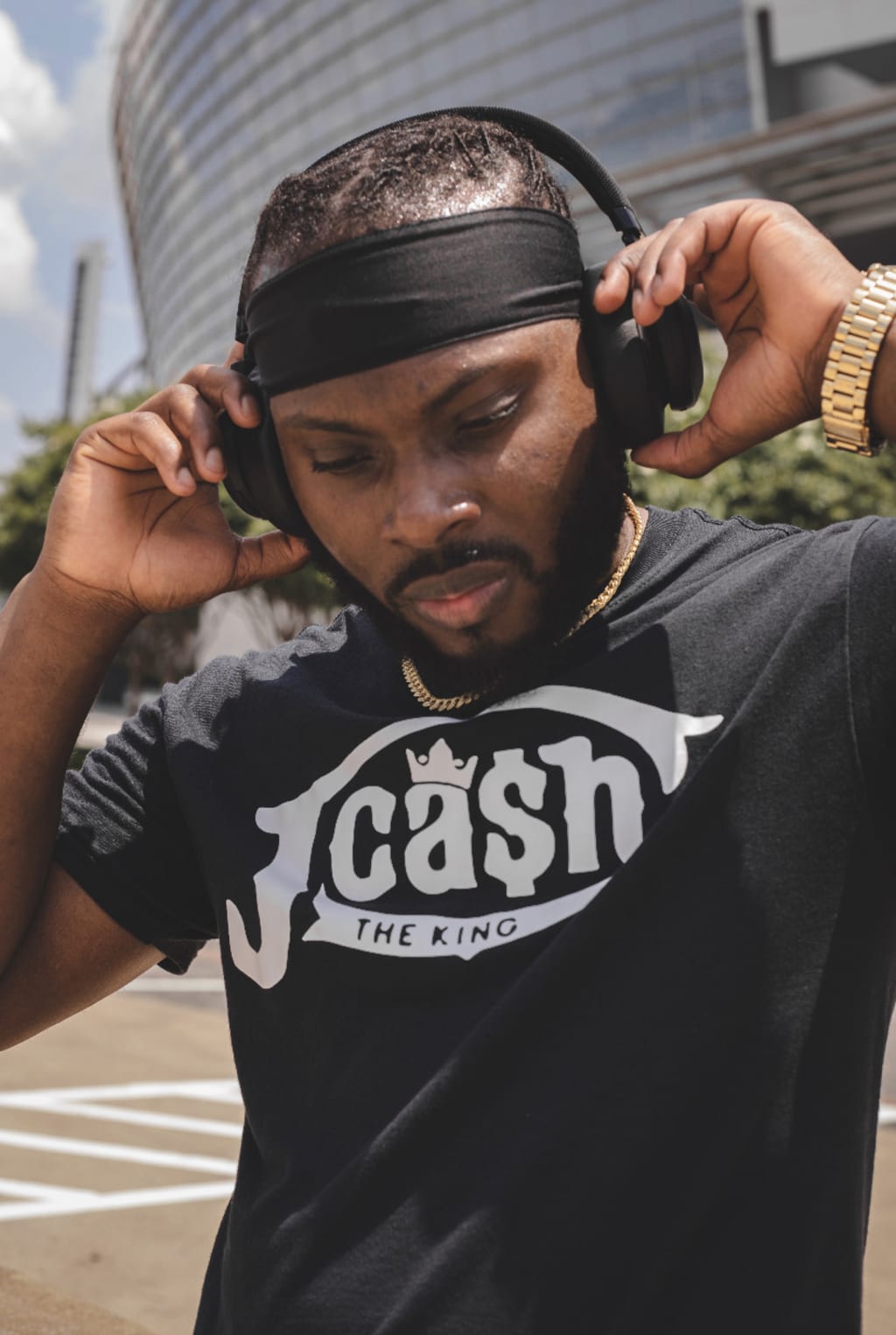 Johnathan Cash better known as J. Cash The King born on August 4, is an American rap artist, and songwriter from Dallas, TX. His inspiration comes from Jay-Z, T.I, Tupac and love for storytelling. J. Cash began writing lyrics at the age of 10. It wasn't long before he had amassed a library of notebooks filled with rhymes and observations.
As a young African American man, J. Cash has a strong appreciation for history, culture and his music encapsulates not just who he is as an artist, but who he is as a person. Cash's latest release, "4th Quarter" is Available on all streaming platforms. The one that I recommend you check out, add to your playlist. Check out the video for "To Myself" below
Watch Video:
According to Thisis50.com exclusive interview with J.Cash The King, he talks about EP, craft and more. If you aren't familiar with J.cash The King – Hottest artist on the radar Read on.
What is your name and what city do you rep?
I am J. Cash The King and I'm from Dallas.
Tell us about your latest releases, what inspired you to create them?
My latest single is called "The Way She Move". It describes my ideal relationship of me being with a woman who holds me down and I hold her down through ups and downs and even though we're both on our grind we still make time to be nasty together. My ride or die chick is definitely inspiration for it.
What is unique about you and your music?
I think my flow, delivery and my ability to tell stories are what make me unique. I also like to say something crazy in a verse that will catch you off guard and have you wanting to go back listen again
What shaped your music?
Life. And other artist growing up. Music and hip hop have been a huge influence on my life. I compare my music to how Kobe Bryant (RIP) worked on his game by using some of MJs moves or Hakeem footwork to make himself better. For me growing up I watched 50cent, I watched Jay Z , Eminem and T.I. I took from the greats and just shaped my music from the influence they gave me.
When did you realize you were going to make music professionally?
I really always knew I would. I say right after high school I started to take things more serious and started to invest more into my passion.
What type of music do you listen to?
I try to listen to a little bit of everything. Rap and R&B is what I grew up on though fasho!
What inspires you to write music?
I honestly pull inspiration from everywhere.
What do you do when you don't do music (creative or otherwise) and that you are passionate about?
I really enjoy listening to podcast. I feel like it gets me through my workouts when I'm in the gym and it helps get me through long drives if I'm on the road. I actually started my own podcast "Johnathans Mind" available on the Apple podcast app. I'm not releasing any new episodes as of now but I had a great time doing the show and I got to connect with some other cool creators. Definitely check that out!
Happiness to you is…
Is joy or positivity. It's something we should work on having. We are blessed although sometimes it may not seem that way. So if you're reading this I wish you nothing but positive vibes and happiness.
What do you wish you were told when you first started making music that you think would help artists just starting out?
Never let people who doubt you discourage you and take you off your path. I used to let criticism get to me when I first started making music. Now I use it as fuel. It only makes me want to be better. I didn't do that when I first started out.
Tell us about your upcoming projects…
Right now I'm releasing singles. So if you're reading this go listen to "The Way She Move" go and check out "11:11" and go get familiar with "Elite". These are songs you're going to want to put on your playlist and tell all your friends and family about!
Where do we find you music / music projects?
I'm available on all platforms so if you have Apple, Spotify, Or YouTube. Just search J.Cash The King!
Any last words for the readers?
I want to thank you guys for the opportunity! And I want to thank everyone who's been supporting my musical journey I couldn't do this without you guys! I appreciate the love! And before I leave I always say…Well uh huh!…yeah
How can fans find you?
@IG: @JCashTheKing
Facebook: JCashTheKing1988
Twitter: @JCashTheKing