Its "Insanity" from Aneurisma
Aneurisma is a Grunge / Alternative-Rock band from Pescara, Italy.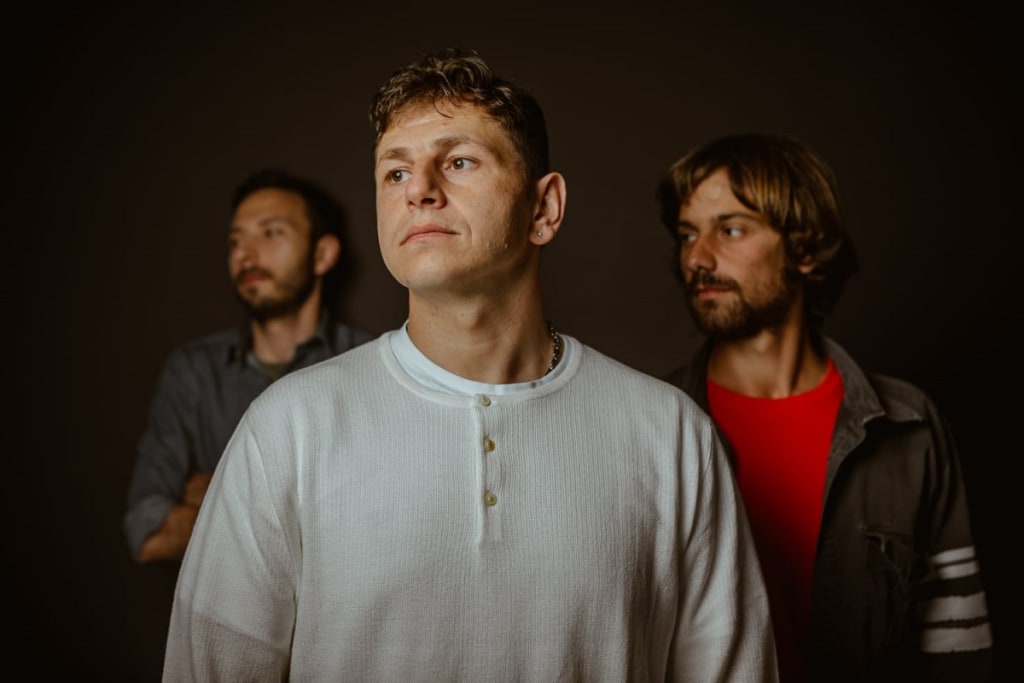 Aneurisma is a Grunge / Alternative-Rock band from Pescara, Italy. The band initially (2016) started playing numerous Italian festivals and clubs, receiving positive reviews. By 2018, the band joined the national music association #nonsiamosoli and were included in the first volume of the compilation nonsiamosoli vol.1, a national record release, representative of emerging groups of the Italian musical reality. In the same year the group performed in the amphitheater of the Pescara tourist port, on a stage of the Independent Festival, sharing the stage with some of the major groups of the national music scene, enjoying considerable approval from the public and critics. In 2019 the band took a short break from live performances to devote themselves to the studio recording of their debut album. In May 2020 their first single NEVER SAY was released on the radio as a national preview on SpazioRock magazine. At the beginning of October 2020 their second single INSANITY was released on the radio as a national preview on the famous RockonItalia magazine which will precede the release of the new album scheduled for winter 2021.
Who are the band members of Aneurisma?
The band is composed by Antonio Orlando (guitar/vocals), Luca Degl'Innocenti (bass), Ettore Saluci (Drums)
How? Why? Did you choose the band name Aneurisma?
We chose a strong and impactful name that could represent our musical style ... and it's also a tribute to Nirvana who have had a strong influence on our art.
Do you have a preferred or chosen genre?
Grunge, alternative rock
Do you write your own music?
We write all our music and lyrics, and they are all our original songs.
What is your creative process like?
Antonio brings to the studio the melodies and the sketchy structure of the piece, then together we create the arrangement, even with some f*ck here and there... then it depends on the piece, there are some who come flying to the first rehearsal, those where you feel the music inside you, under the skin…others who seem never to want to go out... then as if by magic one day comes out the piece that you had in perfect mind...
Your latest release is called Insanity. Can you tell us about this song?
The song deals with carnal violence. A life destroyed by a deliberate consciousness of provoking evil. The cruelty of a gesture that paralyzes her, makes her feel dead flesh and leads her slowly to the brink of madness.
Are there any challenging aspects to writing and recording your music?
We always try not to be trivial, both in the melodies and in the structure of the songs, but we always try to have a certain power... it is not easy to create music that can be understood immediately that can create vibrations to those who listen to it trying to get out of the usual musical patterns and sounds of our genre...
Has your musical journey had a deliberate direction, or did it simply evolve in whatever direction it found?
Our musical path is not static but constantly evolves, without a precise direction, we simply try to get excited and always look for a new sound and metrics while keeping true to our mantra: Play it Loud!
Can we expect more music to come?
yes, soon a new single will be released in collaboration with etc. (I do not know if to mention it already...), in January 2021 our first album will be released!
Would you like to travel to other countries to perform your music? If so, what would be your first stop?
Absolutely yes, taking our music out of our borders and making it feel would be wonderful, as well as an experience that would increase our musical experience.
1st stop ... USA Seattle of course
Other than fame & fortune, is there something you hope to achieve through music?
Exciting people is our most important achievement...as we have been excited for years listening to our favorite bands... arousing the same sensations in those who listen to us would be the most beautiful goal for aneurysm
Tell about a magical moment or positive experience that has happened during your career.
Every time we play live it is a magical moment... in our career, the contact with fans have always been the most beautiful and fascinating thing.
What music do you listen to 'for fun'?
For fun we listen dance music from the 90s lol, particularly Ice Mc – Think about the way dance and Nirvana of course!
Who inspires you musically?
The Seattle Sound, but also all that music that has something to tell in the strings, in a drum roll... much of this is found in 90s rock music
If one artist were to perform at your party, who would get the call?
In the current music landscape, we would love to collaborate with bands come Foo Fighters, Radiohead, Pearl Jam, Smashing Pumpkins, Green Day etc...
What advice would you have for someone wanting to follow in your footsteps?
To have passion and a lot of patience, to believe in the real sound of the music we make, in the feeling that an instrument can give you when it is in your hand, able to cause shivers on your skin ... to play to and for the music and not for anything else
How do you feel the Internet has impacted sharing your music?
It is a powerful tool that allows us to make our art known everywhere in the world, although on the other hand it reduces the whole has a click to a very often superficial like.
What is your favorite/best outlet to connect with your followers Instagram, Spotify, FB, Twitter, iTunes? How would you want them to follow?
Our favourite platform is our YouTube Channel where we have already reached 12K views on our previous single "Never Say". But when we talk about how fans can reach us, we prefer our FB page and Instagram. Our new single "Insanity" is available on all platform such as Spotify, iTunes, Apple Music, Napster and Deezer.
If you can have fans remember one thing about you, what would it be?
The power of our sound!!!
What does the future hold for you?
Well, we want you to be the first person to know this epic news! We have agreed a collaboration with a famous band from California, USA called "Rotten Apple". And the new single with them will be released end of 2020! On top of that, we are planning the release of our first Album, but we are already in the studio to create the second, waiting to be able to return live on stage
Did I forget to ask something? Something you would like to say, that I did not address.
How to listen to our pieces: at maximum volume!!! Play it Loud, Always!!!