It Was Easy Come, Easy Go
When You Become a Teen Idol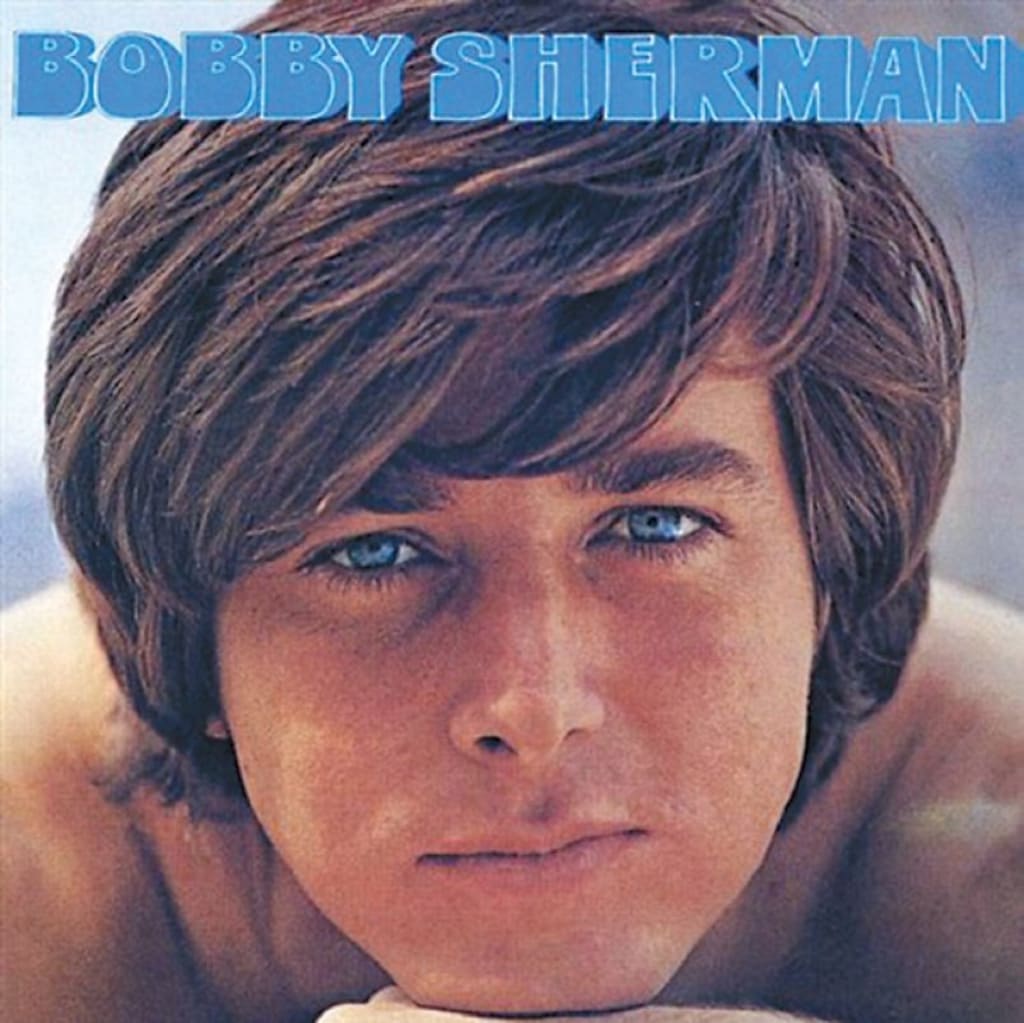 The title simply refers to a popular song by Bobby Sherman, who came into this world as Robert Cabot Sherman, Jr. on July 22, 1943. When the world was crazy for teen idols, he caught the eye of many teen girls and became a teen idol through the late 1960s and into the early 1970s. He is a talented American singer, actor, and sometimes, songwriter. Knowing that he could sing and capture a girl's heart only added to his charm.
Unfortunately, competing with other heartthrobs such as David Cassidy didn't make the road to fame easy. Bobby Sherman first caught the eye of females when he portrayed Jeremy Bolt in the TV show Here Come the Brides. While his musical career took flight he also attempted to land his own TV show and in March of 1971 he appeared on an episode of The Partridge Family which was used as a spin-off for his TV series Getting Together. Unfortunately, the show was not successful but you can imagine the excitement when both David Cassidy and Bobby Sherman were seen together on TV. He also appeared on an episode of The Monkees. During his musical career, he earned seven gold singles, one platinum single, and five gold albums.
What does a teen idol do when he stops being a teen idol? Well, in the case of Bobby Sherman, he stepped out of the limelight and became a trained EMT in 1988 and began working for the L.A. Police Department as a specialist office, assigned to the training department teaching incoming cadets first aid and CPR. He has two sons, Christopher and Tyler, and six grandchildren.
Bobby Sherman came out with his first self-titled record album in 1969 and it included his first gold single "Little Woman." Other songs on the album included "Seattle" which was the theme song for the TV show Here Come the Brides and One Too Many Mornings.
His first album also included his wonderful version of "A Time For Us" which was the love theme from the movie Romeo and Juliet. This album went gold.
His second album was titled Here Comes Bobby and was released in 1970 and also went gold. This album included the songs "Easy Come, Easy Go," "La La La (If I Had You)," and "July Seventeen." The first two songs were among his most popular hits.
That same year earned him another gold album with his third release With Love Bobby. Songs on this album included some songs that were previously released and became popular and some new ones. Among the songs were another of his greatest hits "Julie, Do Ya Love Me," "Hey, Mister Sun," and "Sweet Touch of Life."
In 1970, Bobby Sherman came out with a Christmas album which included only three known Christmas songs "Jingle Bell Rock," "Santa Claus Is Coming to Town," and "Blue Christmas" (which was a great Christmas hit for Elvis). Among the other songs included were "Christmas on Her Mind" and "Yesterday's Christmas."
In 1971 he recorded Portrait of Bobby. Songs on this album included "Cried Like a Baby" and "August." The song "Cried Like a Baby" became a hit single and spent nine weeks on the Billboard Hot 100 chart.
His TV show, Getting Together, was a musical situation comedy and resulted in an album of songs. Songs from the show included "Waiting at the Bus Stop," "Jennifer," and "Marching to the Music."
In 1972, Bobby Sherman came out with his final album, Just for You. Two songs on this album are "I Don't Believe in Magic" and "The Other Half of Me."
The video of the song "I Don't Believe in Magic" includes scenes between Bobby Sherman and his co-star Bridget Hanley in the TV show Here Come the Brides.
70s music
About the author
My passions are writing and creating poetry. I write for several sites online and have four themed blogs.
Reader insights
Be the first to share your insights about this piece.
Add your insights