It's time to "Swing Your Thing" with Tony Marino's new album release
Big Band music for your 2021 music playlist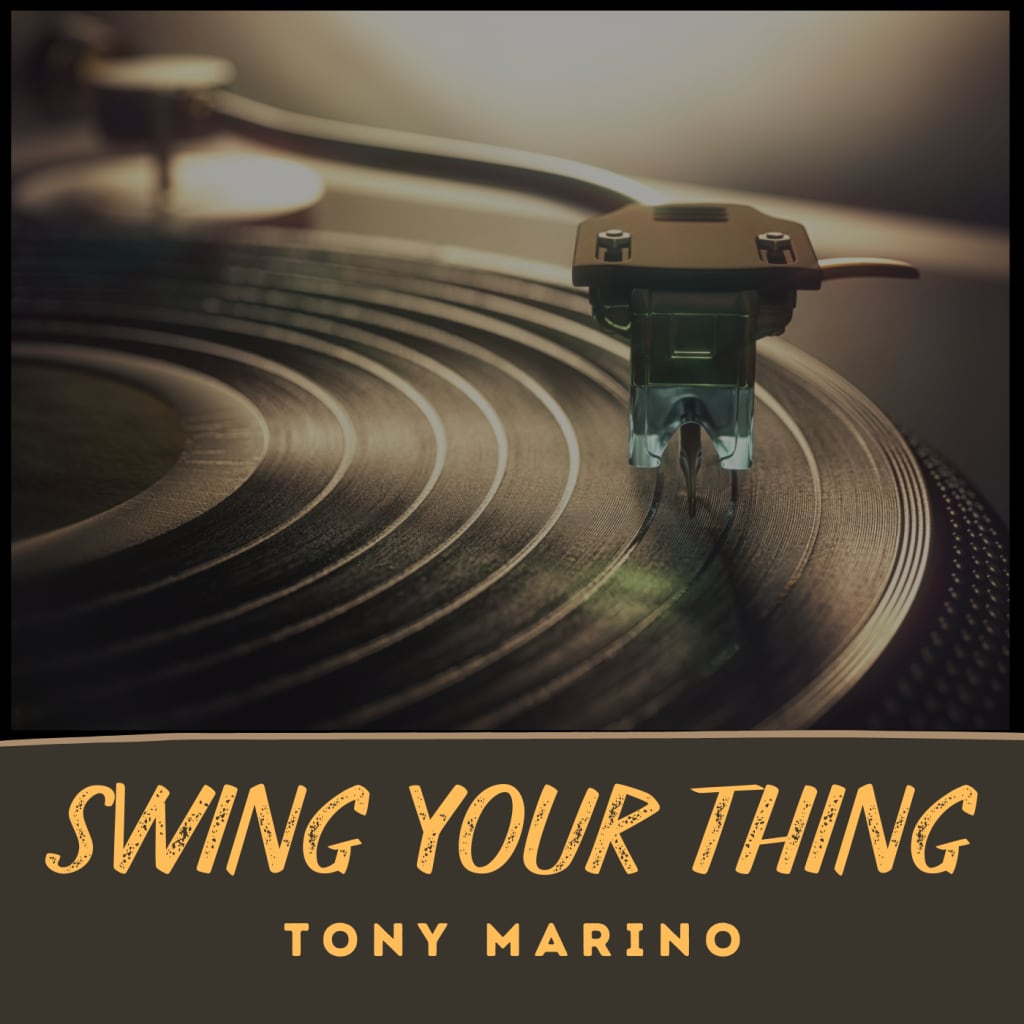 Fort Wayne's music scene has long been progressive in terms of creativity and innovation. One of the cities hidden gems, Tony Marino, is set to release his 13th cd, 'Swing Your Thing'.

Swing Your Thing displays the talented composer, pianist & recording engineer as he indulges audience cravings for interesting arrangements while comprising a big band feel to previously mastered recordings reimagined to today's standards.

Tony Marino privately catered this collection of songs to carry personal dedications from the memory of his in-laws, his father, his brother, and dear friends; to the tributes to his spouse and children.

Swing Your Thing follows three global award winning albums ...

Que Pasa (2020) described as "the kind of music with the uniqueness, skill, and sound, you come back to", Tango Silhouette (2019) with it's "exquisite orchestrations". Plus, Family and Friends (2019) – said to be "superb, infectious and uplifting".
Tony took the time to answer our 21 questions to give us a glimpse into his world of music. Here's what he had to say ....
What 1st drew you to music?
Hearing the Leon Russell and Marc Benno "Look Inside the Asylum Choir" album.
Do you have a preferred or chosen genre?
I love Bebop, Tango, Afro-Cuban Jazz, Funk, Rock, R&B, Blues, Classical and I have a special place in my heart for Brazilian Jazz.
Do you write your own music, or do you collaborate?
All the music I record are original compositions written by me.
What is your creative process like?
I do not have a single formula for composing. Sometimes I start composing around chord changes, a melody, a rhythm, or a bass line. I have started composing from the beginning of a song and worked my way to the end. Some compositions were started with a bridge and developed backwards.
Tell us about your new release "Swing Your Thing".
There are 10 composition that I wrote over the years. Each of the songs were inspired by people who have made an impact on my life and are arranged and recorded in a big band format.
This album and the first composition "Swing Your Thing" are dedicated to my in-laws Charles and Florence Schmidt. "Quite Frankly" is dedicated in memory of my brother Frank. "Matthew's Samba" is dedicated to our son Matthew. "My Ladies" is dedicated to the two most beautiful ladies I know, my wife Kris and our daughter Stephanie. "Fatherly Advice" is in memory of my father Anthony G. Marino Sr. "Biagio" is dedicated to Biagio D'Urso. "Hoppy" is in memory of my friend and mentor the Rev. Ernest Hopkins. "A Jam for Paquito" is dedicated to Paquito D'Rivera. "As Good as It Gets" is dedicated to Claudio Roditi and Paquito D'Rivera. "Blues for Claudio" is dedicated to my friend Claudio Roditi who recently passed away.
Are there any challenging aspects to writing and recording your music?
Every composition is a timestamp of where I am musically and intellectually. I strive to improve as a musician, a composer, an engineer and as a person.
What is the best song you ever released and why?
This is a tough question to answer. I have some songs that I really like and some that I have written that are not my favorite. Almost every tune that I was not thrilled about seemed to be the songs that get the most plays.
What is your favorite song(s) to perform?
Over the past 15 years, there seems to be less opportunities to perform original music. I have been concentrating on writing and recording original music. Most of the new material has not been performed live. I would say the top five original compositions to date are: "Do Me A Frevo", "Philly Tango", "A Jam for Paquito", "Take A Break" and "Mission Hill Drive". I hope that the future will bring opportunities to perform my new compositions.
What song do fans seem to favor?
It varies. Some people love the Brazilian Jazz tunes, others like Tango, some people like funk and some prefer ballads. It depends on the listener.
Have you ever dealt with performance anxiety?
All the time. Every time I start to play, I worry about making mistakes and I look at the keys and have no idea of what I am going to play. After the first few bars things come together.
What do you enjoy most about being a musician? What do you dislike most?'
The thing I love the most about music is completing an album of original compositions. The thing that I dislike the most is the politics.
Other than fame & fortune, is there something you hope to achieve through music?
Fame is not something that I want. I would like to, someday, be compensated monetarily for all the work and sacrifice that goes into playing, composing, and recording my original music.
Tell about a magical moment or positive experience that has happened during your music career.
I have been fortunate over the years to have met, studied, and played with many of my heroes.
What music do you listen to 'for fun'?
I love Bebop, Afro-Cuban Jazz, Brazilian Jazz, Tango, R&B, Funk, Rock and Soul music.
Who inspires you musically?
If I mentioned all the people who inspired me over the years, this list would literally be pages long. Here is a few: Leon Russell, The Doors, Bill DelGovenatore, Tom Lawton, Ernie Hopkins, Bill Evans, Horace Silver, Dizzy Gillespie, Charlie Parker, Paquito D'Rivera, Claudio Roditi, Arturo Sandoval, Stevie Wonder, Breno & Neusa Sauer, Mark Soskin, Astor Piazzolla, Jose Valdes, Carlos Franzetti, Michel Camilo, Hermeto Pascoal and many, many more.
If one artist were to perform at your party, who would get the call?
Hermeto Pascoal
Hermeto Pascoal is a Brazilian composer and multi-instrumentalist. He was born in Lagoa da Canoa, Alagoas, Brazil.
What advice would you have for someone wanting to follow in your footsteps?
Simultaneously work on music and build a second career. The less you depend on music to make a living the more fun you will have creating music.
How do you feel the Internet has impacted sharing your music?
The internet has given been a blessing to so many of us. Before the internet it was a lot harder to get music out to the listener without being signed by a record label. The internet makes it possible for independent artist to get their music out to listeners all over the world.
What is your favorite/best outlet to connect with your followers Instagram, Spotify, FB, Twitter, iTunes? How would you want them to follow?
All the internet services are helpful and reach a variety of followers. They all have been helpful. Follow me on Twitter, Instagram, FB, & LinkedIn
What does the future hold for you?
I have several new projects that I am currently working on including a Rhythm and Blues album, a Jazz Rock album, and a Piano solo album. We are hoping to get more recognition and increase streaming and music sales.
Did I forget to ask something? Something you would like to say, that I did not address.
I would also like to mention that the one person who has kept me going over the past 3 decades is my wonderful wife, Kristina. Without her support, I would never be able to accomplish all that I have. I also am extremely fortunate to have my wonderful children and great family and friends. I am incredibly grateful for all my followers, DJs and reviewers who have supported me over the years.
interview
About the author
Music Fan plus Talented Musicians and Artist equals mySoundmusic
Reader insights
Be the first to share your insights about this piece.
Add your insights