Is GLACER FM legit ?
Certainly, the music industry is a hard nut to crack. Even the biggest stars in the world had to start somewhere. For unsigned independent artists, that place is often online radio.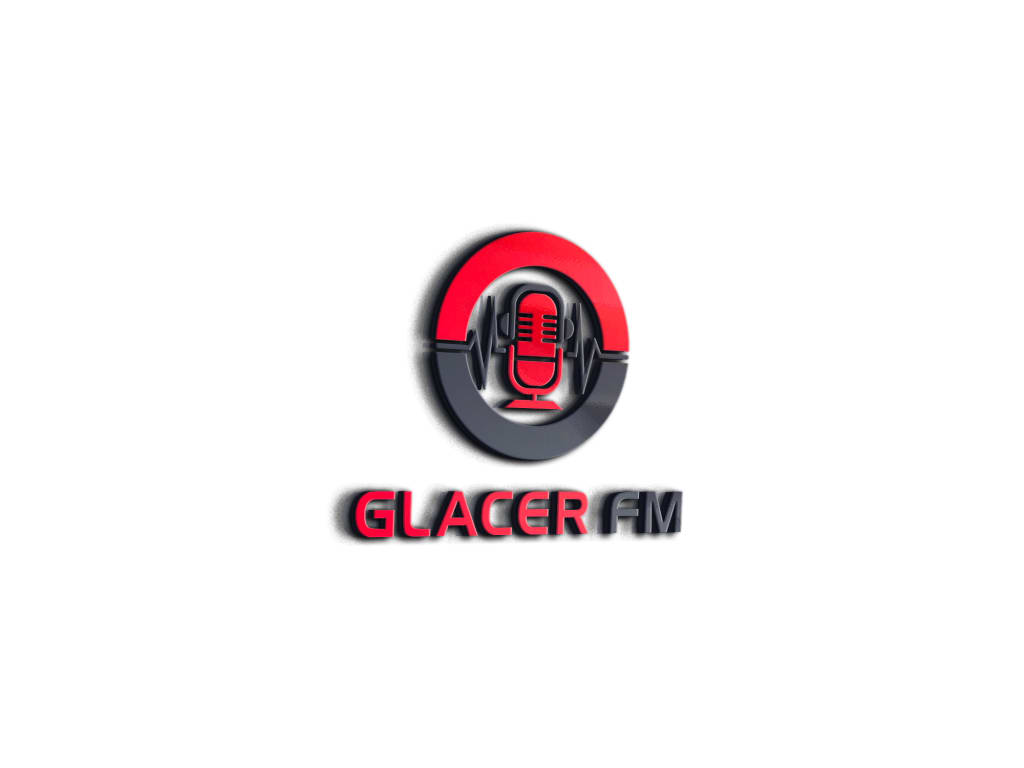 Glacer FM is one of the leading online radio stations when it comes to making content available to listeners in every niche. In this article, we'll take a closer look at what makes Glacer FM so special and why it is considered a legitimate platform for artists striving to make it big.
What is Online Radio?
Online radio has become a major part of our lives. From music streaming services to podcasts, we listen to them everywhere. But what exactly is online radio? And why should you care?
Radio stations broadcast their programs over the airwaves. They play songs or talk shows from artists and DJs who record them. Online radio is similar, except it broadcasts through the Internet instead of the airwaves.
There are two main types of online radio: live and non-live. Live radio streams audio directly from its studio, allowing listeners to hear the DJ speak and interact with him/her. Non-live radio streams audio files from other sources, such as podcasts.
What are the features of Glacer FM ?
There are so many online radio stations out there, so what makes Glacer FM special? First of all, Glacer FM is 100% independent and unsigned artist friendly.
They believe in giving a voice to new artists who are looking to get a break in the music industry and are committed to helping unsigned artists get started.
The team behind Glacer FM are music industry veterans, so they know what it takes to be successful in this business. It's no secret that the music industry is changing. Digital streaming has made it easier for people to listen to their favorite songs and discover new artists.
Glacer FM also puts a lot of effort into quality. With 4 music channels namely Glacer RCM for rock, country and metal music, Glacer Urban for the urban music genres, Glacer Mix for variety plus every other genre as well as Glacer Underground which is the heart and starting point for upcoming music in all genres. The radio station plays songs that meet high standards for listeners, carefully selected by music experts. This allows people to hear only the very best on Glacer FM.
The artist has to submit their music for review and if they meet requirements for quality, they are more likely to be played on the station. Tune In to check out music being played at Glacer FM and see for yourself!
How can Glacer FM help new artists?
For unsigned or unknown artists without pre-connections as an advantage, Glacer FM can be an effective means for supporting them to get their tune heard by new listeners as well as industry professionals who can help. Glacer FM does this through:
1. Providing a platform for unsigned and undiscovered artists to promote and showcase their talent
2. Getting first-class handpicked quality content on the spotlight to assist industry professionals who have specific needs
3. Connecting upcoming artists wishing to collaborate with veterans than can provide a bigger fanbase
4. Promoting artists through their numerous channels by online radio broadcasting
5. Helping with advertising to facilitate recognition and distribution
6. With millions of of listeners, Glacer FM lessens your burden of getting to sell your tune from the floor up as they will do it for you. After all, the promotional and advertising element is the biggest challenge for new musicians.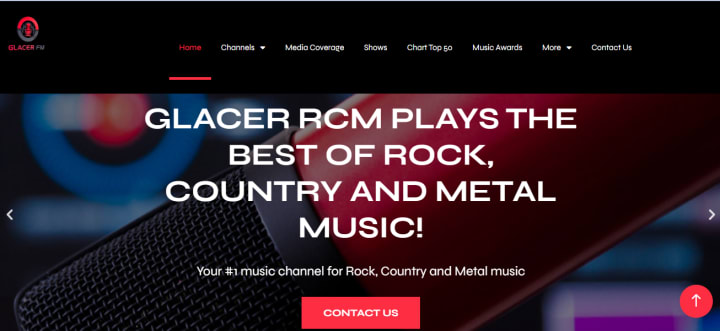 Once you are able to have your tune played on Glacer FM, you do away with the challenge of getting recognition for your works and can focus on your career which consists of making incredible tunes!
So if you are an unsigned artist searching for a break in the music industry, Be sure to try out Glacer FM online radio. This should probably be your next move!
Also, unlike other online radio stations that feature mainstream artists, Glacer FM plays only independent music in their spotlight. In fact, 100% of songs airing on Glacer FM are from talented indie artists.
Is Glacer FM Payola?
According to FCC laws, payola is the illegal payment for over-the-air broadcast of songs as regular airplay. The term simply doesn't apply to Glacer FM as they are not regulated by the FCC, and are not breaking any laws.
As per a more general defination, payola refers to any secret payment made to saturate advertising for a product or brand on the market. That's not the case either. Paid plays are distinct from regular plays and Glacer FM broadcast selected artists to their global audience completely free of charge. Paid advertising is not charged per play but is done only for advertising purposes for the least possible costs when compared to advertising on terestrial radio stations.
To put it in perspective, I know artists who have spent over $4,000 on Taxi and had over 100 forwards, but no deals. they've spent over $7,000 on traditional radio promotion with literally nothing to show for it. That doesn't mean that Taxi and traditional radio promotion are scams. They just haven't been effective
Is Glacer FM a scam?
Absolutely not! Their services deliver everything as promised. No deception is taking place as the system is transparent. Artists pay for advertisement, in the same way traditional advertisers buy slots on TV and traditional radio. In addition to their playlist promotional services, they also offer music video promotion as well as interviews and featured artist options.
Will broadcasting work on Glacer FM?
The reason Glacer FM is the leading choice for unsigned music is that they give the artist the best chance of being heard by industry veterans and tastemakers.
They only play high-quality, hand-picked content that meets industry standards and can provide tips to help grow your music career. They support all genres from pop to rock and indie, or anything in between.
The team behind Glacer FM are music industry experts who can help you promote your music and get it in front of the right people. Glacer FM also provides other forms of online promotion, marketing and distribution to give unsigned artists the exposure they deserve.
The benefits are huge and we highly recommend giving them a try.
Summary: The future of online radio and the potential of independent artists
As the music industry changes and evolves, it's important to keep up with the latest trends and technology. Online radio is one of the best ways to do just that.
Online radio provides a convenient way for people to hear their favorite artists, while also providing an opportunity for independent artists to reach a wider audience and break out in the industry.
Glacer FM Is at the forefront of this trend, offering a comprehensive suite of tools and services to help independent artists succeed. So if you're an artist looking to gain an edge in today's competitive music industry then Glacer FM is definitely worth considering.