Inspired Dancer Martin Gratton Channels Rihanna's Superstar Choreographer Parris Goebel
"Diversity is not a curse but a blessing."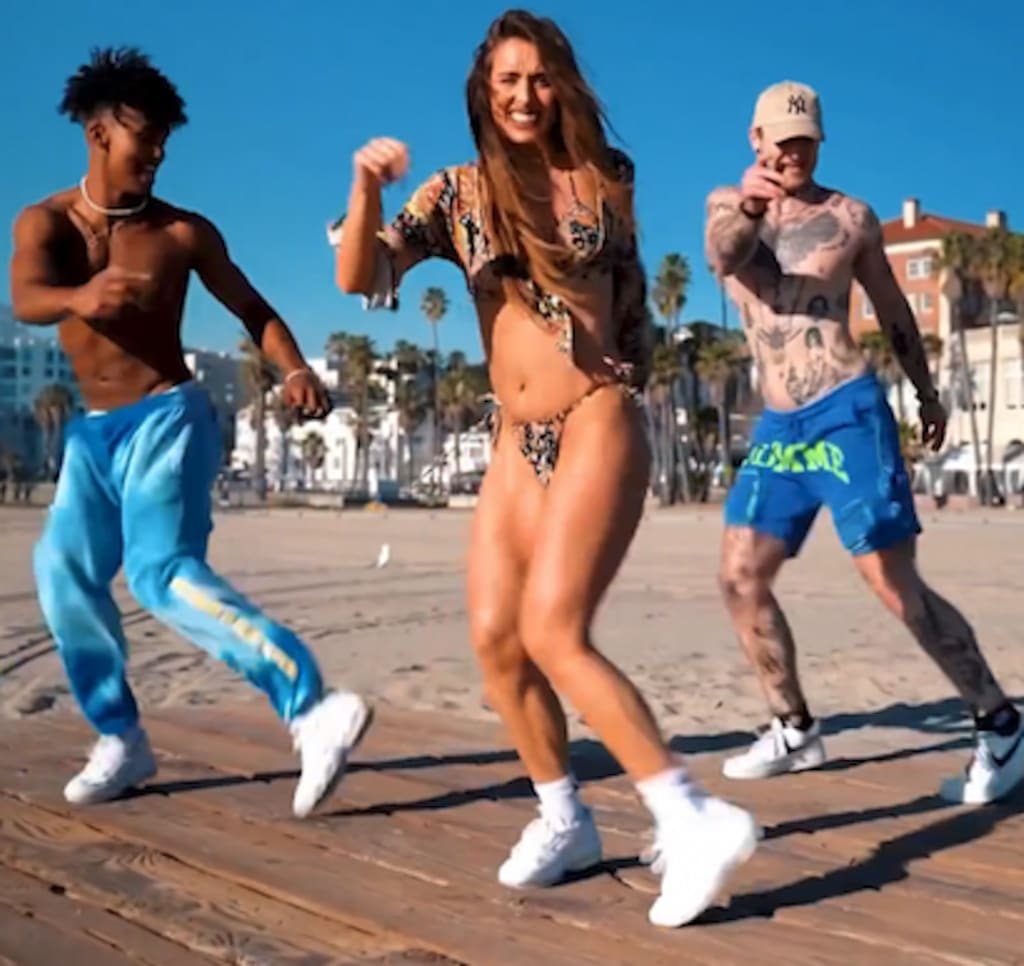 Diversity Rules, Okay—Martin Gratton (right)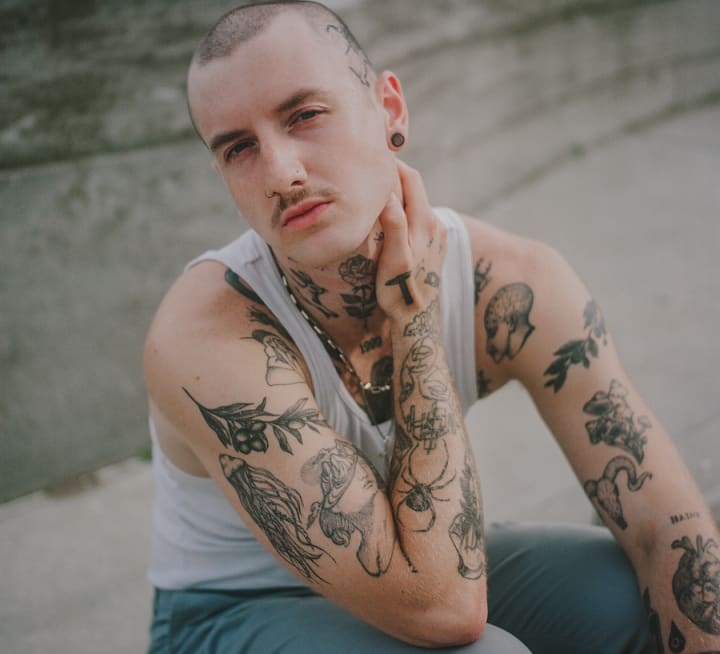 "Growing up I felt like an outcast, I didn't look like a commercial dancer. Once you discover and appreciate what makes you unique, and put it out there, then you're really using your voice."—Legendary choreographer Parris Goebel
Amiable and ambitious hip-hop and commercial dancer/choreographer Martin Gratton is following in the footsteps of the internationally renowned dancer/influencer Parris Goebel, who was discovered by J.Lo and has choreographed for A-listers like Rihanna and Beyoncé. In fact. Gratton, himself, has recently worked with Beyoncé.
Already on his way, with over a million followers on Tiktok, Gratton's joyous and fun video clips have gone viral on social media platforms: his top three dance videos have earned almost 70 million, 50 million and 25 million views each on Instagram.
Gratton, who prides himself on his authenticity, feels there are number of factors as to why his dance videos are so popular, including the diversity he brings to his performances, explaining: "People say that my performances make them feel safe and happy. I think it also has to do with my different casting that shows people that you can be different and still embrace it and be successful, I am a dancer with many tattoos, showing that diversity is not a curse but a blessing."
The thing is that Gratton has huge goals ahead—he's already earned both Best Dancer and Best Choreography awards, and has also been a content creator for Tiktok Canada Influencer Team, along with doing major collaborations with A-list dancers/choreographers.
High-reaching Gratton plans to be working on the biggest sets and stages in North America, and boldly asserts: "I visualize myself dancing on and doing choreography for national and world tours, I like having a tunnel vision for my goals and focus on precise things."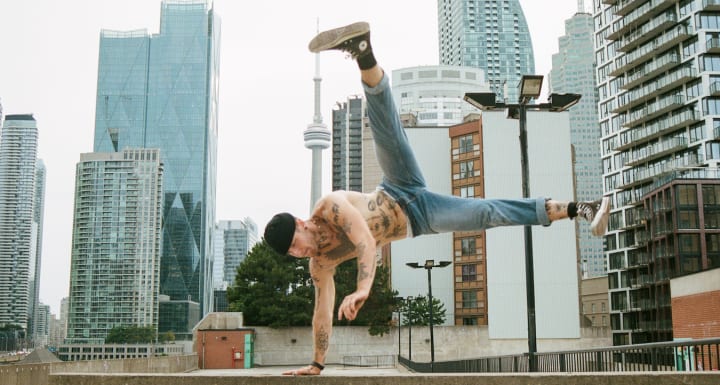 So, where did it all start? In Cantley, Quebec and then in Toronto in Canada where Gratton says, "Growing up, my cousins and I loved to recreate Rihanna's music videos such as Hard, Rude Boy and Shut Up and Drive. We'd pretend we were on stage, and created performances and plays to show our parents. Afterward, my mom put me in dance classes, which I fell in love with, and which changed my life."
Known for her style, dance moves, fashion sense and having a unique look and her own voice, Rihanna has been a shining example for millions of young people worldwide, including Martin Gratton. But it was Rihanna's choreographer who also caught his eye, saying, "Parris is one of the world's most significant choreographers, and her dance pieces gave me chills. She is still a big inspiration of mine, and I think she will always be. I remember going to Rihanna's 'Anti' Tour and I could see Parris' influence in the superstar's performance. Parris' creative vision is as sharp as a knife"
And people say that's what Gratton brings to his performances:
"I've worked with Martin for a long time, from being his teacher to his employer. From a young age Martin has always shown his creativity and artistry through his sense of style to the way he dances."— Genni AdeSanya, Founder/Director of Footsteps Dance Studio
And, that artistry has gotten him working with major Canadian music and performance artists, as he says, "I worked for prominent Canadian artists such as rIVerse, Maurice Moore and Mélissa Vales. I worked on a full concert set for rIVerse and participated in their biggest music video so far. I also did multiple live shows besides Tynomi Banks, a drag queen from RuPaul's Drag Race Canada."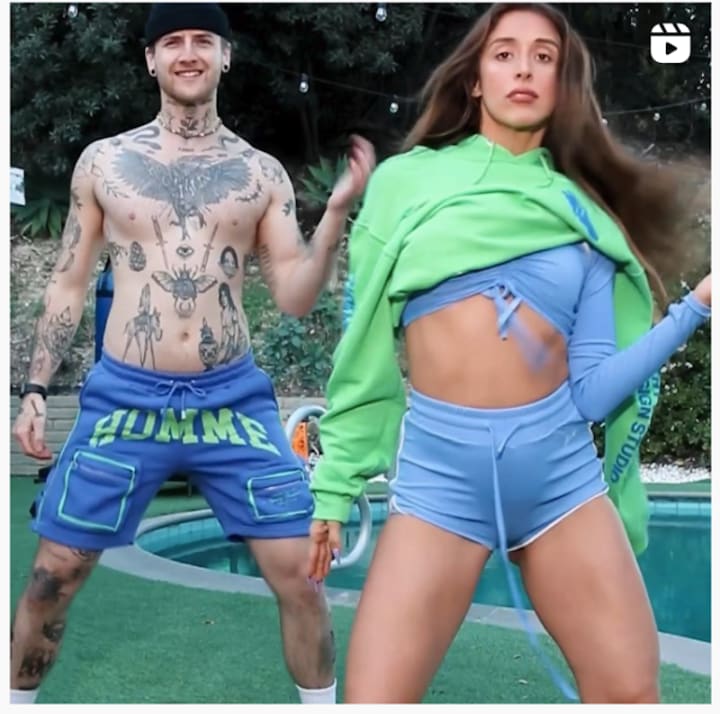 So far, his dance collaborations have been with a who's who list of outstanding choreographers, dancers and influencers, including: Matt Steffanina, Kelli Erdmann, Fynnaves, Jaeden Gomez, Karaleigh Cannella, Dababy Boomers, Yai Ariza, Stringy, Aaron DeSilva, Melissa Vales, Aidan Tooth, Michael Stuckless, and his good friend and fellow awesome Canadian dancer, Justin Corbo.
As for what makes him unique, Gratton explains: "I am a powerful dancer. I like to execute sharps and clean movements and I dance with intensity. Since I was young, I have trained with competitive teams, so this is why my dancing can appear more intense to some people. In competitive teams, we are prepared to perform and be clean dancers, which is what I've become. It is definitely something that helped me to make my way in the industry as being clean is a key element to commercial dancers."
As a result of his "clean" style, Gratton has worked on major commercial campaigns for Endy, Clocks and Colours, Vitaly, Bang Energy, Puma (Influencer campaign), TO WebFest, Vigyl, Flwrchild, and FLVC, along with Sony Music Canada for Beyoncé.
In conclusion, he says, "I've now been dancing for over 15 years. I started at a young age without a big goal but I genuinely had an inner passion for it. And dance brought me a certain fulfillment feeling that I had never experienced before and it's now my lifestyle. I visualize being on those international stages and my perseverance will take me there."
Keep an eye on Martin Gratton, one day we may see him working with the likes of Parris or Rihanna themselves.
Check out Martin Gratton's fun viral videos on Instagram, TikTok, and YouTube.
About the Creator
Award-winning journalist-author-blogger has written for Playboy, Sports Illustrated, Hello! Canada, HuffPost, Medium, BBN Times, & has his novel, REJEX, available on Amazon.
Reader insights
Be the first to share your insights about this piece.
Add your insights