In the Dark
My terrifying journey home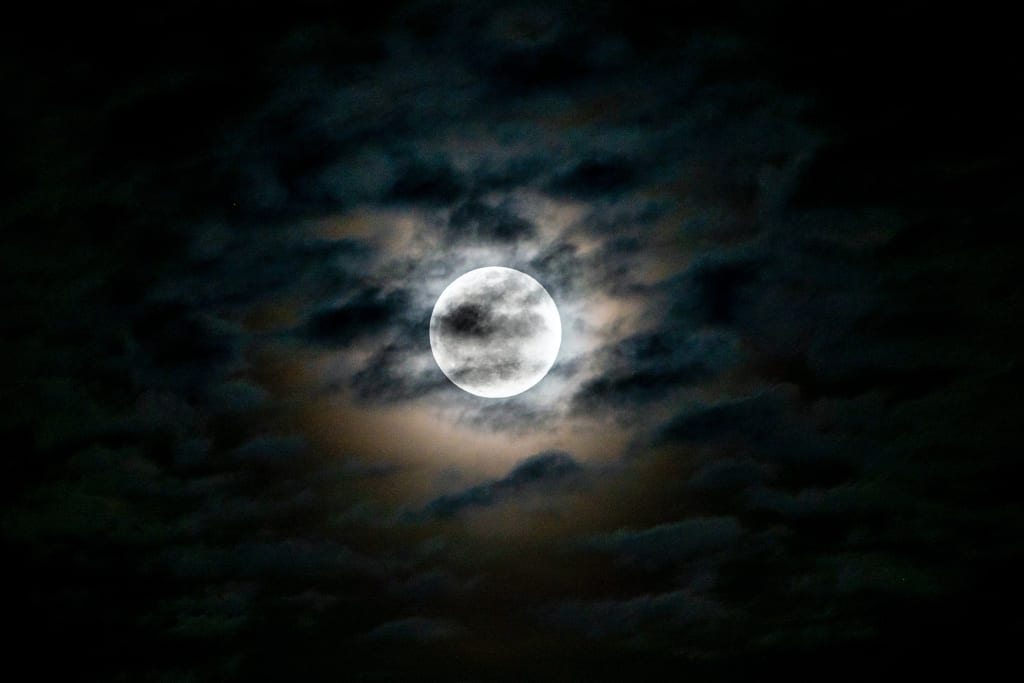 Photo by Robert Broderick from Pexels
This perfect storm of frightening events led to the most harrowing experience of my life.
My name is Dominic. Since I'm a poor 19-year-old, I don't have a car. I work the night shift at a retirement home. Usually, it's a cakewalk. Occasionally, residents will sleepwalk or absentmindedly leave their rooms. It's easy enough to get them sorted.
Just before I finished my shift at 3:00 one early morning, a terrible storm blasted through our small town. Cell towers were downed, and the power blew out. Even our generator wasn't working. Everything was pitch black, and I had no way to call a cab. I just wanted to go home and sleep. I told George, the older gentleman on the next shift, "Good luck to you, and pray for my soul," as I headed out to walk the three miles home on foot. At least the rain had let up. The moon had an eerie glow, partially obscured by clouds.
I started out at a languid pace. It was beautiful in a creepy way.
I kept thinking someone was following me, yet I heard nothing when I stopped walking. My imagination was running away with me.
I started walking faster, which only served to increase my heart rate. A wolf howled in the distance. I was sure something was brewing.
As I was about to pass a park, I had a choice – I could go diagonally through it, risking not seeing my footing as well, or go around more easily with the sidewalk but taking a longer time. I opted for the park. How bad could it be? It's just a place for kids to have fun. 20 steps in, I began to have misgivings as I stumbled into the metal pole a swing set frame, but I had committed. Something large flew right by head, giving me a start.
I could see dark images floating around. One pointed something at me, and a small fireball was fired at me. I ducked, and the fireball hit my face instead of my body. I felt a searing pain on my cheek. More creatures flew in and directed their weapons at me. The clouds moved, giving me a view of something decidedly demonic. Over and over, my body was punished with burning welts.
I began to run. I stumbled and fell twice. I flinched at every little fireball hitting my skin. I thought, "This can't be real. Get it together, Dominic. You're going to wake up to discover this was a nightmare." I continued to run, and still, I felt the pain of repeated torture from these demons.
I got past the slide. There was a sidewalk leading to the parking lot on the other side. I would be out of the park soon. My breathing was ragged, and it felt like my heart was going to pound out of my chest.
When I got to the corner, I hoped the demons would stop, but they continued to pursue me relentlessly. I ran down the deserted streets, light-headed and in danger of passing out. Not much longer now. I kept telling myself to hold out. I ran as fast as my weary body could manage.
Just as I reached the corner of my modest apartment complex, the streetlights went on. The demons shrieked and disappeared into the darkness. I dragged myself to room 105 and collapsed on my bed.
I'd like to say that it was all a dream, but when I awoke in the morning, I was still covered in burning sores. Doctors thought I had purposely burned myself with cigarettes. When I told my friends what had happened, they didn't believe me. They said I must have contracted a virus and stayed away from me for a week. They still call me, "Dambedinic."
---
I hope you enjoyed this spooky classical music.
The playlist:
Scary Day Moon - Storm's A-brewing
In the Hall of the Mountain King, Edvard Grieg (slow section)
Dream of a Witch's Sabbath, Hector Berlioz
Ride of the Valkries, Willhelm Richard Wagner
O Fortuna from Carmina Burana, Carl Orff
Toccata and Fugue in d minor, Johann Sebastian Bach
Night on Bald Mountain, Modest Mussorgsky
In the Hall of the Mountain King, Edvard Grieg (fast section)
Dracula Appears, John Williams
classical
Julie has been a music teacher at a public school in Arizona since 1987. She enjoys writing, reading, walking, swimming, and spending time with family.
Receive stories by Julie Lacksonen in

your feed