In a Perfect World My Niche is Dolly Parton
They do say to write about something that you love, right?
---
Like every other new writer of blog posts, I'm in a near constant kerfuffle over figuring out the ideal niche.
You know what I'm talking about. The niche that is in demand enough to keep you in front of readers, while holding enough of your own interest to make content production relatively painless.
But I implore you to imagine a world…
A world without tags, or categories, or SEO, or keyword research.
A beautifully chaotic world where, without guilt of wasted muse, you could write about any little thing that fluttered across your mind.
Dear Reader, today is the day to enter that world.
---
I almost wish it would be satirical for me to profess my complete adoration of one Dolly Rebecca Parton. But neigh, I cannot let such a lie escape my lips.
I am but her number one fan and her walking biographer.
Her picture comes up when you type my name followed by the word "grandma".
My 30th birthday was Dolly themed.
Simply put, she is an angel among mortals and deserves to be recognized as such for the rest of time.
And it is for this reason that I beg you to grant me the indulgence of honoring her with an article. Just one time of relishing in the best of my timelines.
If you're feeling really generous you could even, you know, pretend to like it or something…
Too much? Totally fair…I'll pull back.
Anyway. Settle in and get comfy with your device.
This would be my weekly content schedule if I were a Dolly Parton niche account.
---
Monday: Song of the week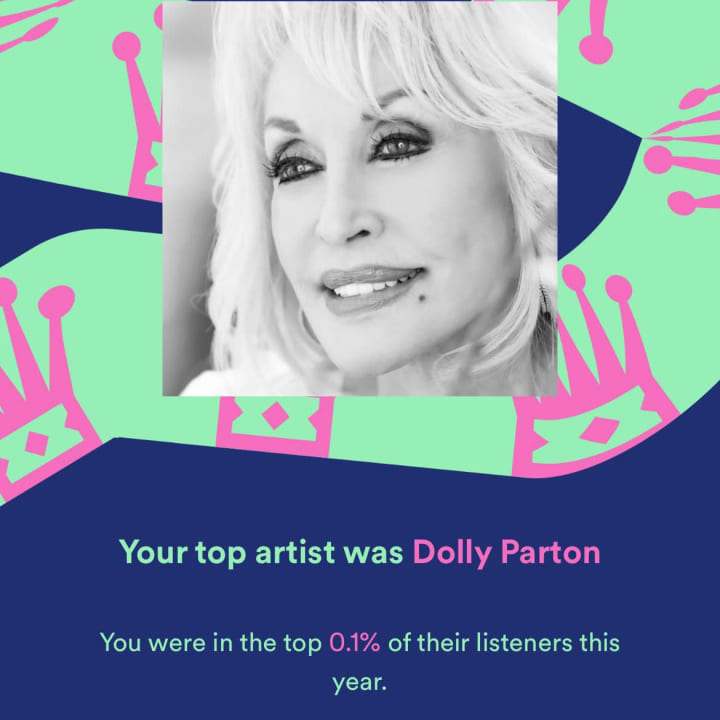 The woman has written over 3,000 ditties. There is even a secret one that is stowed away in a time capsule at her Dollywood theme park, where it will remain until the year 2045 at Dolly's own request.
And I know you're probably thinking "3,000 songs will only be enough to have a Song of the Week until 2030!"
But fear not, Little Butterfly.
I'm almost positive we could pass the remaining 15 years with covers of "Jolene" alone.
Tuesday: Dolly Through the Decades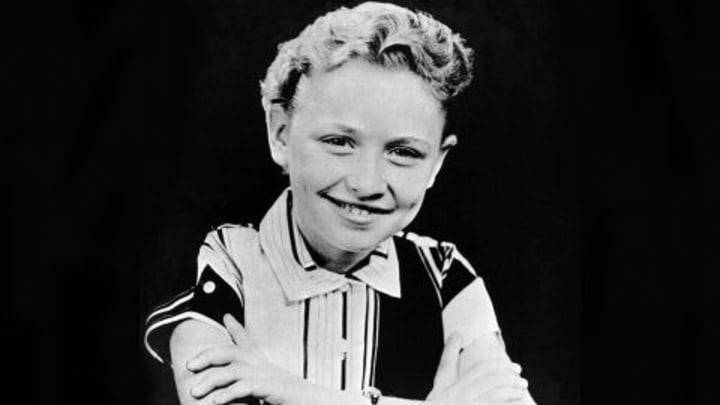 Grandma Dolly, as I like to call her, was a mere thirteen when she recorded her first song way back in 1967. It was a bop of a hit called Puppy Love and she sounds….almost exactly like she does now actually.
Needless to say, that moment kicked off a career spanning six decades, ten record labels, forty-two albums, and more wigs than anyone of us will ever know.
With all that history comes some pretty endearing pics of Ms. Parton and her transition from rising starlet to national treasure.
Wednesday: Daily Dollyism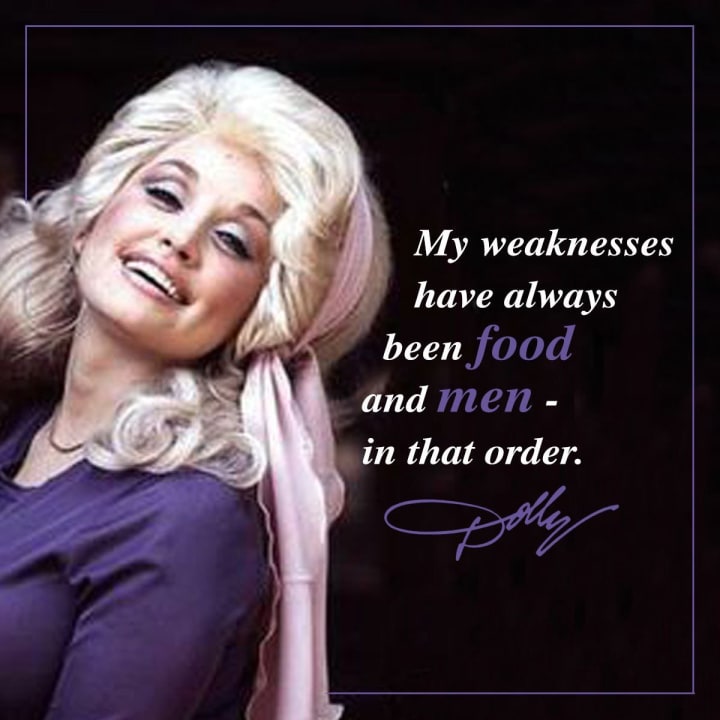 What is a Dollyism, you ask? Well it's what happens when you pair a self-proclaimed Tennessee Backwoods Barbie with a lyrical talent sharp as a knife.
Never one to hold her tongue under any circumstances, Dolly has spent the last 50 years dropping nuggets of wisdom that are equal parts hilariously relatable and words to live by.
Some of the more recognizable Dollyism's include "It's hard to be a diamond in a rhinestone world" and "I know that I'm not dumb and I know I'm not blonde."
Seems like they would be perfect for helping my followers to get over those slow-burning hump days, ya know?
Thursday: Carl Dean Appreciation Day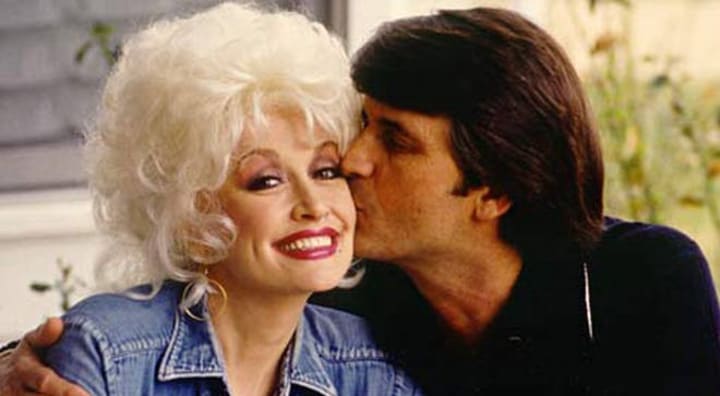 Dolly and Carl Dean are a love story for the ages. They met the same day she dusted her Smokey Mountain boots off down in Nashville way back when she was just 18, and he 21.
Carl is best known for his desire for privacy and anonymity, even having gone so far as to keep working at his asphalt paving company as Dolly began raking in millions.
Recognizably, it would be hard to find anything about Carl Dean after the first three weeks.
But honestly I think I'd just keep retelling the story of how he went to his first show business event with her and immediately swore off of ever going to another one. Iconic introvert vibes.
Friday: Fund Me Fridays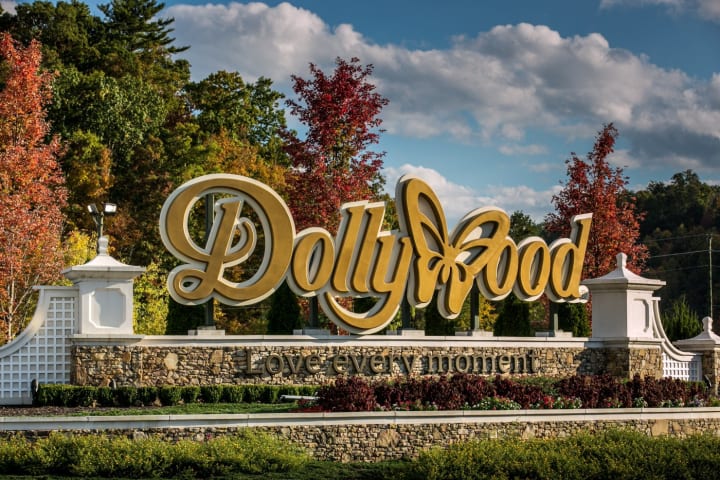 Oh yes.
I would do it.
I would do it so hard.
You may have already guess by now, but no. I have not yet made it to what I'm sure is my personal slice of heaven.
I wake up everyday and I hate myself for it.
So yes. Every Friday I would produce content that contained only the very depths of my heart juice in the hopes that my readers might spare a few Dolly's for Dolly.
A phrase which I just came up with entirely on the fly and am now both immediately and unnecessarily proud of.
---
And so our journey into imagination ends. And the real world of personal growth and financial gain abruptly returns.
But thanks to you, we will always have Chaos World.™
A place where it's just you, me, and the niches that could never be.
Except Dolly's for Dolly. That can stay.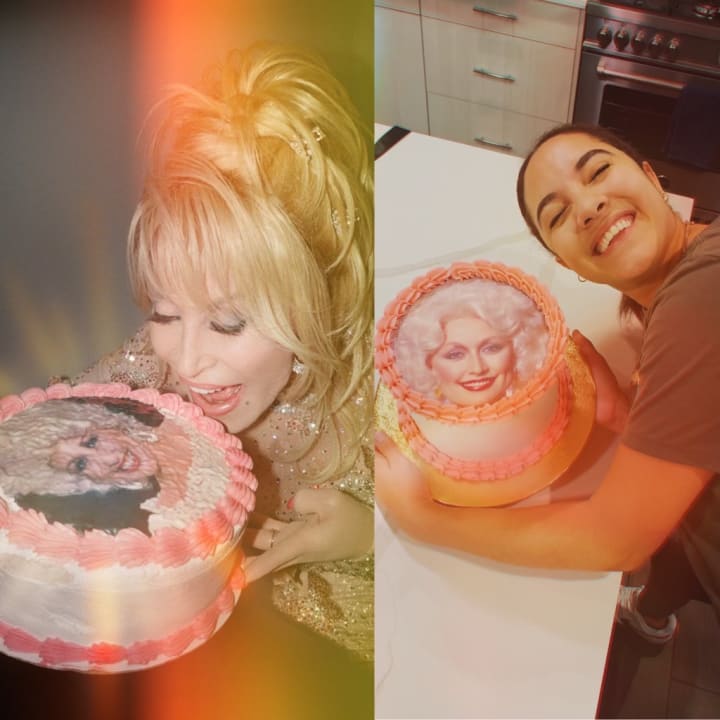 celebrities
About the author
Word purging about personal development, modern society, and money things. Sometimes about being Queer and Black too. I guess you could say my writing style is Rubiks Cube Chic. Writing inquiries: [email protected]
Reader insights
Nice work
Very well written. Keep up the good work!
Top insights
Easy to read and follow

Well-structured & engaging content

Eye opening

Niche topic & fresh perspectives

On-point and relevant

Writing reflected the title & theme
Add your insights