ILLENIUM 'Awake' | The Electronic Orchestra
Some of My Favorite Songs From My Favorite EDM Album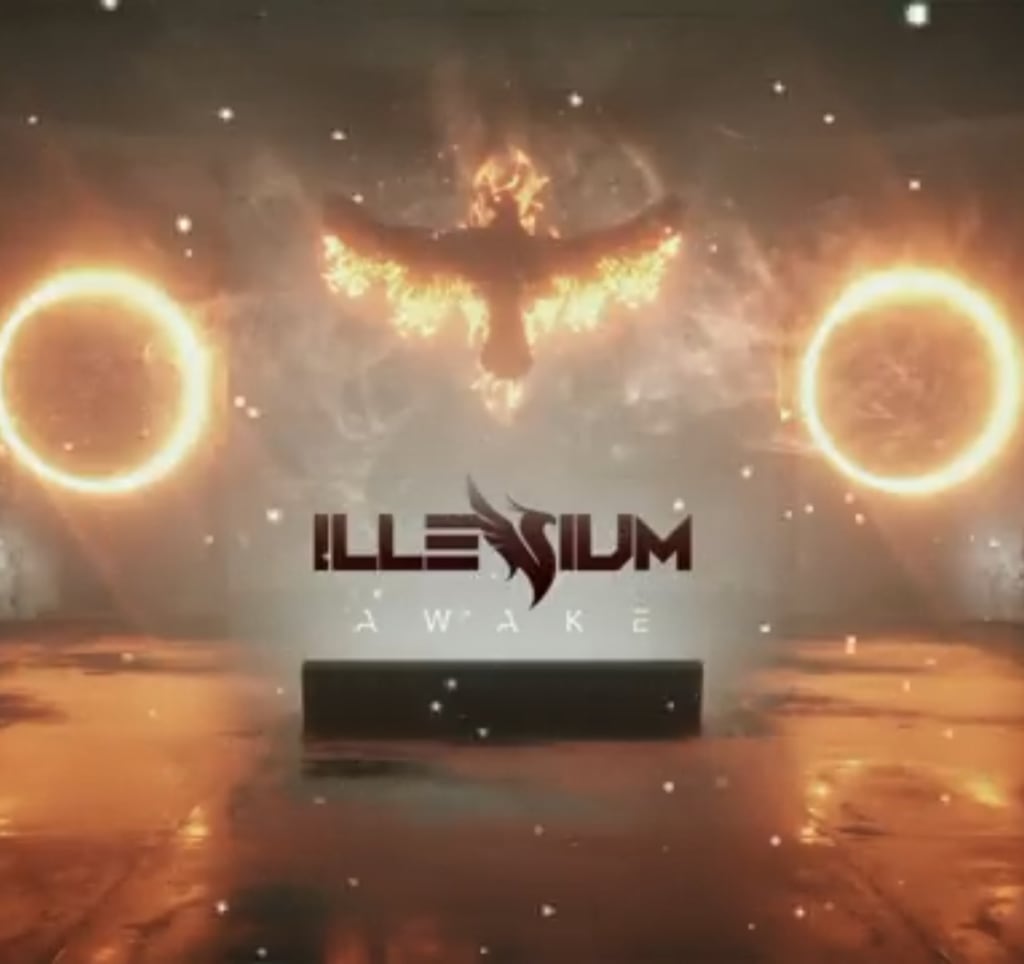 From his guitar and piano driven melodies to his powerful drum and supersaw rhythms, Illenium's second studio album entitled Awake has set a staple in the EDM community, and is a perfect example of what I like to call "The Electronic Orchestra." Illenium's album tells a story of heartbreak from beginning to end in which the protagonist struggles with their past relationships, but eventually opens up their heart to find love once more, all while he expresses his unique taste in Future Bass, Trap, Melodic Dubstep, and Chill.
The first track on the album, entitled "Needed You," begins with a muffled string section and spectral vocal chops which then crescendo into a full-on brass ensemble, almost making you feel like you're free-falling. The song transitions into sad piano chords accompanied by Dia Frampton's soft vocals. The buildup consisting of analog synths and plucks sounds euphoric in comparison, but is then followed by an interesting melodic dubstep drop that hits you on a more melancholic note. The lyrics are centered around blame, with the girl angry at her old lover for never being with her when she needed him. "Needed You" is an excellent start to the album, and is a perfect example of The Electronic Orchestra.
Some honorable mentions include "Crawl Outta Love," a track that features a euphoric supersaw drop common in most of Illenium's music, and a catchy melody made up of vocal chops. Other tracks such as "Sound of Walking Away" show off some of Illenium's "rock" style with an intro completely made up of guitars along with a hard-hitting drop made up real percussion instruments and heavily sidechained supersaw chords.
The seventh song on the album entitled "Leaving" expresses a sigh of relief about letting go of the past and taking the first step in finding love again. The track begins with a voicemail from a girl giving an unconvincing apology. The soft piano chords sets a depressing tone with lyrics focused on struggle of heartbreak. However, the song gets progressively more intense during the buildup and the lyrics become centered around looking up to the future and realizing that leaving is the only path to happiness. The result is a powerful and emotional drop that leaves you feeling victorious. Leaving is therefore another great example of The Electronic Orchestra.
The twelfth song on the album is entitled "Beautiful Creatures" and is possibly the most heartfelt and emotional track on the record. Starting off with an upbeat electric guitar riff, the lyrics are about fully overcoming the feeling of anger and loneliness and coming to the realization that "we're beautiful creatures." It's obvious that Illenium was experimenting with different sounds on this track, an experiment that would end in success. The calming piano and acoustic guitar accompanied by MAX's impressively high vocals lead up to a surprisingly aggressive drop made up of several vocal chop patterns that are reminiscent of an orchestra of wild animals. "Beautiful Creatures" is possibly my favorite song on the album and is another great example of The Electronic Orchestra. The track even ends with a vinyl crackle that continues onto the next song.
The thirteenth and final song is entitled "Let You Go" and is different from any other song on the album. It begins with a faint vinyl crackle to give off the illusion that you're listening to a vinyl record. The track is made up of mostly ambient sounds and Ember Island's soothing vocals help provide a feeling of relaxation. The drop is a traditional chill beat with a light guitar solo fading out towards the end. The album ends with beautiful grand piano chords alongside the vinyl crackle. The lyrics are about the protagonist being able to find love again and promising to never let her lover go. "Let You Go" is the most underrated song on the album, in my opinion.
Illenium has accomplished something that all great artists live to do. He has created a raw, unique sound that has earned him worldwide fame. Illenium's Awake is a truly special album that makes you feel immersed, emotional, and triumphant. Go have yourself a listen to The Electronic Orchestra and experience a story of conflict and resolve.