Ikon—The Guide to 2018's Hottest Group (Part One)
An introduction to the members that make this K-Pop group so special.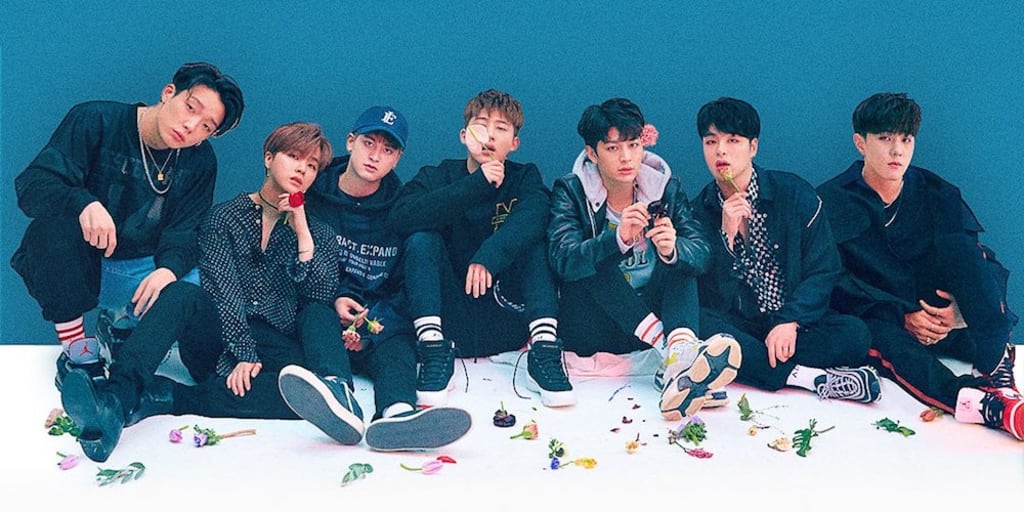 With NEW KIDS: Continue topping the iTunes charts in 24 countries, a performance at the closing ceremony of the Asia Games and a hit song dubbed "Korea's National Anthem" by fans and casual admirers alike, it's fair to say 2018 has been fruitful for the group by the name of iKON. With a unique and versatile approach to music, the seven members of the group show different colours and styles in all of their releases, and still manage to ensure that each and every song that reaches a listener's ear will be of the very highest quality. They're a group that go against the typical formula your average K-Pop group will follow; and through hard work, talent, and spirit unmatched in today's industry, they now find themselves at the very top of the business that once wrote them off.
Since the release of mega-hit "Love Scenario" and the accompanying album titled Return, it's probably been harder to avoid hearing about iKON, but just in case they've somehow slipped under your musical radar, I have taken the pleasure in composing a two-part guide introducing you to both the members and songs that have made this group must-listen, and a constant presence in my listening habits.
However, before I do go into that, I do think it is worth noting that if you are the type of listener that wants to become acquainted with the personalities of members, and break down the barrier of just being a typical fan, but rather want to build up some sort of connection to the group, reality show iKON TV provides excellent insight to the lives of the group, and is free to watch on YouTube. It is all subtitled and well worth a watch.
I hope you enjoy the guide.
A talented lyricist, rapper, dancer, and human; Hanbin is the total package. From his excellent composition right down to his careful leadership of iKON, the humble performer is among K-Pop's elite. With an extremely focused work ethic, he is the perfect front-man for iKON, and never takes any of the shine away from other members.
From his work as a solo artist to his full-time role as a vital part of iKON, Bobby lives and breathes music. A supreme talent who is the youngest winner of Korean Hip-Hop television show Show Me The Money, Kim Ji-Won helps bring that extra bit of colour and vibrancy to the group, and has an integral role in most tracks.
In my opinion, one of the best vocalists in today's music in terms of consistency and overall talent, Donghyuk's tenor voice has vastly improved since the group's debut, and helps allow the utilisation of higher pitched notes. An impressive dancer too, he is an all-rounder appreciated by many.
Known for being a top impressionist, excellent vocalist, Michael Jackson dance cover enthusiast and having good looks that would make every model in the world quake in their boots, Junhoe is a charming and energetic presence in iKON. Often being given parts in the chorus, Junhoe is essential to the group's structure, and his unique vocals add intrigue and excitement to songs.
Nicknamed the 13cm fairy, the eldest of the group may be subject to a lot of banter, but that doesn't mean he is loved any less. A strong vocalist, Jinhwan carries himself superbly and has phenomenal stage presence. He may not be huge in size, but he certainly adds to the larger than life feel in some of iKON's tracks.
A supremely underrated part of the group by those outside the fanbase, Yunhyeong is often referred to as the centre of the group by those inside it. His caring nature helps solve issues and his tangible charisma helps motivate the group on a daily basis. A superb vocalist, Yunhyeong is also the resident chef and is referred to as the visual of the group by many, so if that doesn't scream likable, I don't know what does.
The youngest of the group, Chanwoo has matured tenfold since his days auditioning, and is now a great talent. Becoming more prominent in songs, his improvement is clear, and the seventh member of iKON adds something fresh and exciting to the group, and also runs a successful YouTube channel with well over 100,000 subscribers.